Florida State University researchers pushed their work to new heights in 2018. Our faculty members were engaged in research and creative activity at the highest levels and produced extraordinary work that made international headlines.
Here are some highlights of the past year.
FSU Faculty Awarded $226 Million in Research Dollars
Florida State University researchers brought in more than $226 million in the 2018 fiscal year from federal, state and private sources to support investigations into areas such as nuclear science, climate change, the effect of deep space travel on human health and much more. This is a $16 million increase over the prior fiscal year and the second highest amount FSU researchers have ever received in a single year. The university has received more than $1 billion over five years.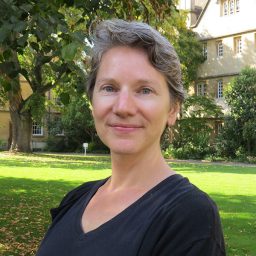 New Associate Vice President for Research
Florida State University Vice President for Research Gary K. Ostrander has named an accomplished scholar of Latin and Greek poetry and ancient emotion as the new associate vice president for Research. FSU Professor of Classics Laurel Fulkerson will replace Associate Vice President for Research Ross Ellington, who is retiring after 38 years at the university.
A Record Number of CAREER Awards
A record number of FSU faculty members received the National Science Foundation's prestigious CAREER award for pre-tenure researchers. Five FSU assistant professors took home the award this year that carries funding for their labs as well as the opportunity to work closely with the NSF on their research.
AAAS Fellows
Two distinguished Florida State University researchers have been named fellows of the American Association for the Advancement of Science in recognition of their work to advance science and its application. Professor of Chemistry Thomas Albrecht-Schmitt and Professor of Biological Science Kimberly Hughes are being elevated to the rank of fellow this year for their accomplishments in the fields of actinide chemistry and evolutionary ecology, respectively.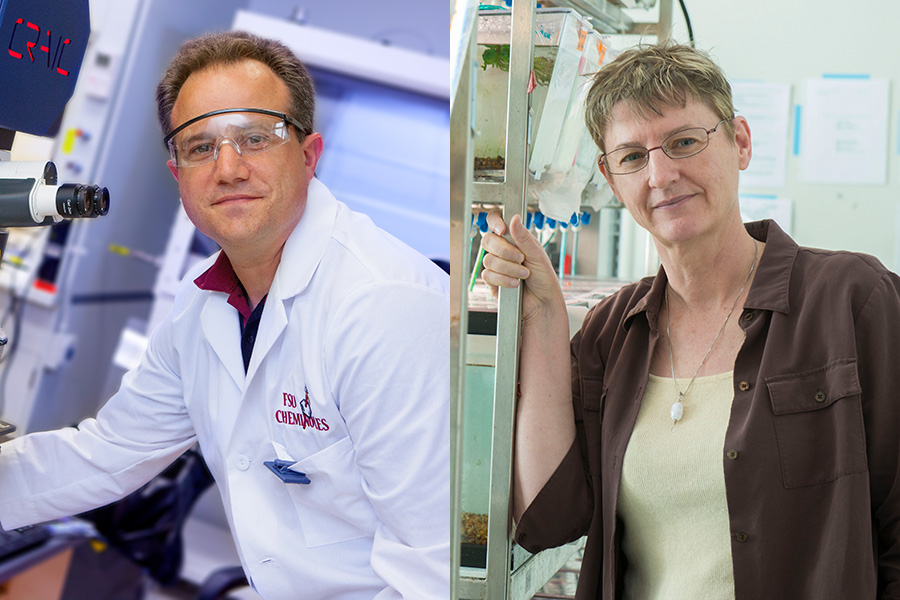 A Celebration Of Art
Florida State University Professor of Art Lilian Garcia-Roig is one of the 25 artists in the nation who is featured in the Joan Mitchell Foundation's 25th anniversary celebration. Garcia-Roig, a painter, is among a small group of grant winners from the past quarter-century included in the exhibition and corresponding book "Widening Circles: Portraits from the Joan Mitchell Foundation Artist Community at 25 Years." She is the only artist from Florida included in the exhibition, which opened Thursday, Dec. 6, in New York City.
New Hires
Florida State hired 240 new faculty members for this academic year. This includes many top-of-their field researchers, including a leading expert in decarceration, a behavioral health researcher who focuses on improving health of minority adolescents and an award-winning biological chemist who works in drug development.
MagLab Renewal
The National Science Foundation granted FSU $184 million over the next five years to keep the National High Magnetic Field Laboratory at the university. This is a nearly 10 percent increase in funding over the previous five-year period and brings the agency's total MagLab investment to $867 million.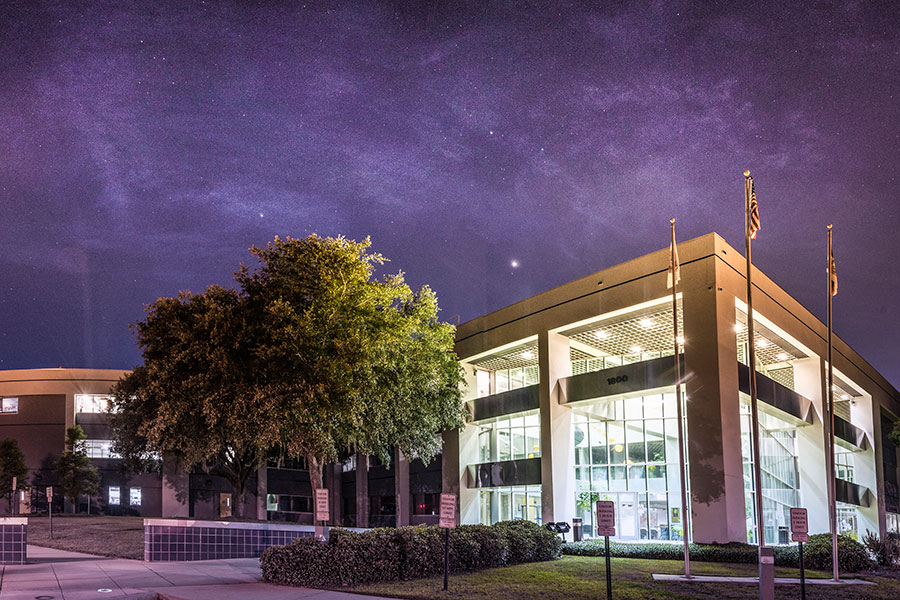 Patenting New Tech
FSU is ranked 79th in the world for the number of patents granted in 2017, according to a report from the National Academy of Inventors and the Intellectual Property Owners Association released in June. The annual report is compiled from data from the U.S. Patents and Trademark Office and reflects the cutting-edge research pursued at Florida State and other universities worldwide. The university produced 34 patented technologies.
Reach Every Reader
FSU researchers have partnered with Harvard University and the Massachusetts Institute of Technology on a five-year, $30 million project called Reach Every Reader to ensure that every child is reading on grade level by the end of third grade.
Targeting Health Risks Facing Native American Youth
Florida State University Professor John Lowe is working toward reducing health risks among Native American and Alaska Native young adults. Lowe, the McKenzie Endowed Professor of Health Disparities Research in the College of Nursing, received a $1.275 million grant from the Substance Abuse and Mental Health Services Administration, a branch of the U.S. Department of Health and Human Services.