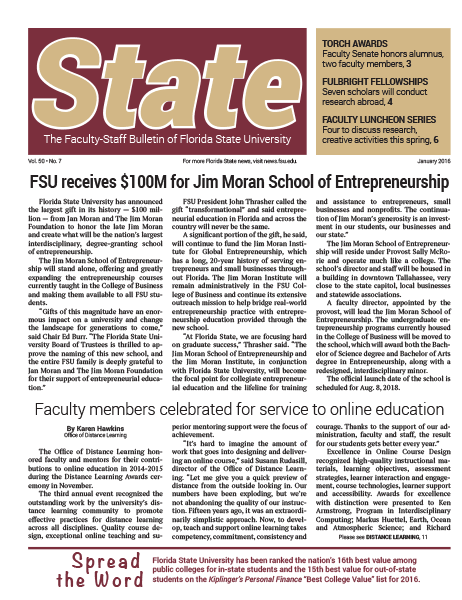 State
For 50 years — or at least 50 volumes, however they are defined — Florida State University's employee newsletter was State: The Faculty-Staff Bulletin of Florida State University.
Click here for the State archive.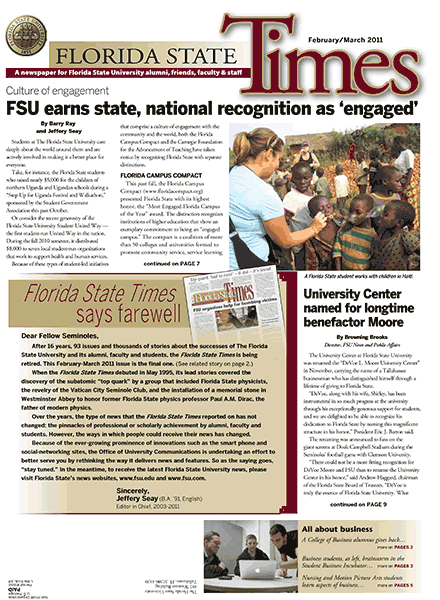 Florida State Times
After 16 years, 93 issues and thousands of stories about the successes of The Florida State University and its alumni, faculty and students, the Florida State Times has been retired. The February-March 2011 issue was the final one.
Click here for the Florida State Times archive.