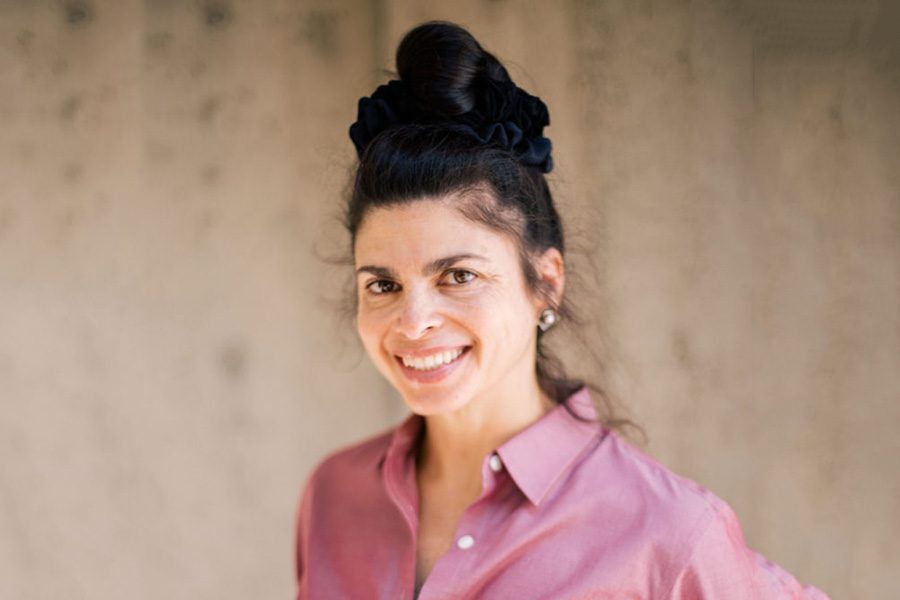 Florida State University Professor of Art Lilian Garcia-Roig is one of the 25 artists in the nation who will be featured by the Joan Mitchell Foundation as part of the organization's 25th anniversary celebration.
In 2006, Garcia-Roig won a Joan Mitchell Award — one of the premier national honors bestowed in the visual arts — along with a $25,000 grant from the foundation. Over the past 25 years, the Joan Mitchell Foundation has awarded grants to more than 1,000 artists, totaling more than $15 million in direct, unrestricted funding.
Garcia-Roig, a painter, is among a small group of grant winners from the past quarter-century included in the exhibition and corresponding book "Widening Circles: Portraits from the Joan Mitchell Foundation Artist Community at 25 Years." She is the only artist from Florida included in the exhibition, which opens Thursday, Dec. 6, in New York City.
"This is a very prestigious foundation and for Lilian Garcia-Roig to be featured in its anniversary celebration is a great honor for her as a highly regarded painter and for us in the Department of Art who are lucky enough to have Lilian as one of our faculty," said Stephanie James, chair of the Department of Art in FSU's College of Fine Arts.
Florida State accomplished a rare feat by a university with two grant winners the same year when Garcia-Roig and FSU Professor Mark Messersmith both received the highly prestigious national Joan Mitchell Painters & Sculptors Grant for painting in 2006.
The grant helped Garcia-Roig continue to increase the size and scope of her multi-panel, on site painting installations, which were later exhibited in numerous museums and galleries across the country.
"Increasing scale proved to be key to the success of these paintings," Garcia-Roig said in her impact statement. "I received renewed positive attention and many invitations to exhibit these works."
In 2017, Garcia-Roig was selected to be an Artist-In-Residence (A-I-R) at the Joan Mitchell Center (JMC) in New Orleans where she created a new body of work based on her first-ever working trip to Cuba. The new work was based on her "Hecho En Cuba" ("Made In Cuba") series, which was possible, in part, through a sabbatical FSU awarded to her in spring 2017.
The A-I-R studio environment at the JMC turned out to be ideal setting for her to reflect upon and respond to that experience. The concentrated studio focus and interaction with other artists supported her exploration and experimentation with new directions in her work. This, in turn, led to the creation of the "Hyphenated Nature" and "Hecho Con Cuba" ("Made With Cuba") series, two radically different bodies of work that explore the relationship between her Cuban and American identities through place/displacement, sampled modernist-aesthetics and pictorial as well as actual landscape.
The Widening Circles exhibition and book both feature a portrait of each of the 25 artists taken by photographer Reginald Eldridge Jr., who interviewed and photographed each artist in their personal studio spaces. Alongside each portrait is an impact statement from the artist reflecting on the importance of financial and programmatic support that the Joan Mitchell Foundation had on their personal art practice.
The book will be available in print format at the Joan Mitchell Foundation headquarters and also will be made available digitally on the foundation's website.
The exhibition will run from Dec. 6, 2018, through May 31, 2019, with public hours 12 to 3 p.m. Tuesdays through Fridays. After the New York showing concludes in May, the portrait exhibition will travel to the Joan Mitchell Center in New Orleans. For more information, visit the Joan Mitchell Foundation website.