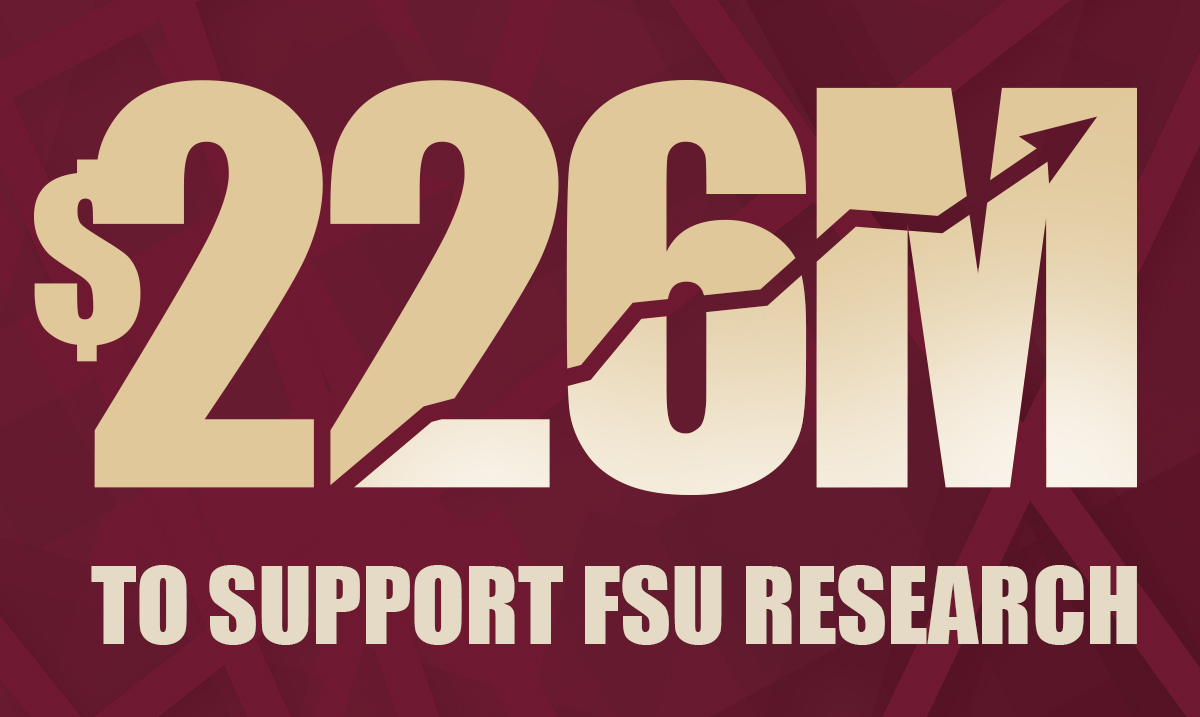 Florida State University researchers brought in more than $226 million in the 2018 fiscal year from federal, state and private sources to support investigations into areas such as nuclear science, climate change, the effect of deep space travel on human health and much more.
This is a $16 million increase over the prior fiscal year and the second highest amount FSU researchers have ever received in a single year. The university has received more than $1 billion over five years.
"This news is evidence of the growth of Florida State University and the exceptional work by the faculty here," Vice President for Research Gary K. Ostrander said. "We have made critical investments to support our researchers as they apply for these competitive grants and are seeing a great return on that."
The yearly total received a boost from university researchers' increased focus on pursuing funding from the National Institutes of Health. Over the past year, FSU researchers have received a 73 percent increase in NIH funding.
Florida State is one of the leaders in the state for NIH funding. FSU ranks fifth in the state for NIH dollars, ahead of research heavyweights such as the Mayo Clinic in Jacksonville and the H. Lee Moffitt Cancer Center and Research Institute in Tampa.
The university also received a record number of awards from the National Science Foundation, with 201 awards this past fiscal year.
"What these dollars represent is the dedication by researchers to do work that improves the human condition," Ostrander said. "Researchers are working on treatments for Zika, Alzheimer's and cancer. They're developing new technologies that can improve our daily lives. These decisions by federal officials and other organizations to award FSU this type of money shows their faith in our faculty members to make the big scientific breakthroughs that can change our world."
This is the second highest amount that FSU researchers have received in a single fiscal year from federal, state and private sources. The record year was 2014 when researchers brought in $230.1 million. However, that total was boosted by federal stimulus dollars that had to be used in a finite period.
This swell of research activity coincides with a dramatic jump in national rankings by FSU. In two years, the university surged ahead 10 spots in the U.S. News & World Report rankings. FSU is now ranked No. 33 in the nation among public universities.
The Florida Legislature's designation of FSU as a preeminent university in the state has provided FSU with additional funding that has allowed the university to hire more faculty in the health sciences and other areas.