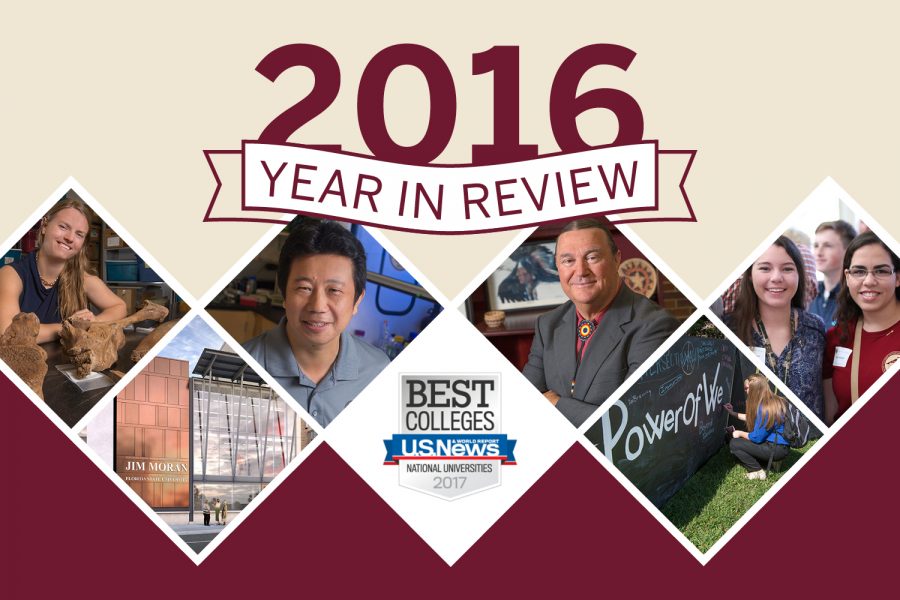 It's been another outstanding year for Florida State University with accomplishments in 2016 that have set the university on a path to greater national prominence.
Florida State rose five places in the U.S. News & World Report rankings, published groundbreaking research, continued to be a national leader in the arts world and reiterated its commitment to diversity and inclusion.
Here is a compilation of some of the university's top stories of 2016.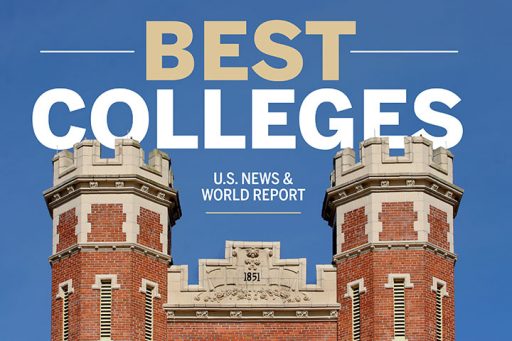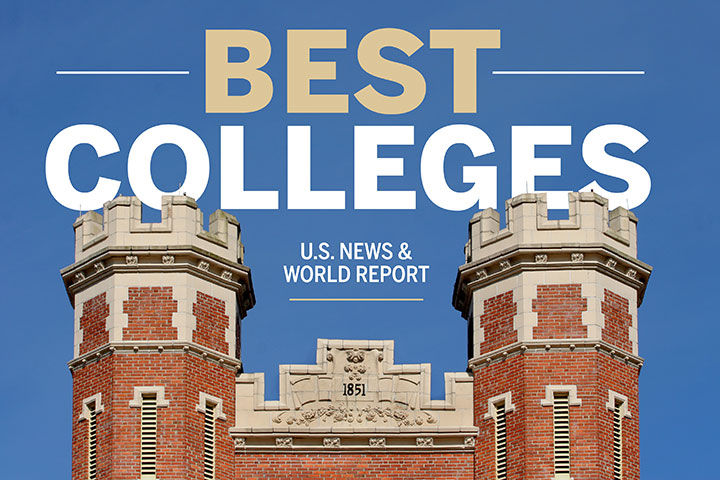 FSU leaps ahead in national rankings
Florida State University moved up five places in the U.S. News & World Report rankings to No. 38 among all public national universities in the publication's "Best Colleges 2017" guidebook. FSU had the greatest gain of all of the Top 50 public universities. Florida State's excellent graduation and student retention rates were key to FSU's ranking among the nation's best public universities. With a 79 percent graduation rate, Florida State well exceeded a prediction by U.S. News that FSU's graduation rate would be 70 percent. Only three public institutions in the Top 100 exceeded their predicted rate by a greater degree than FSU. University President John Thrasher attributed the upward movement to the hard work of the exceptional faculty, staff and students who continue to make FSU one of the best universities in the nation.
FSU researchers make important Zika virus breakthrough
FSU researchers made a major breakthrough in the quest to learn whether the Zika virus is linked to birth defects with the discovery that the virus directly targets brain development cells and stunts their growth. It was the first major finding by scientists that showed the critical cells are a target of the virus and also negatively affected by it. Hengli Tang, professor of biological science at FSU, was the lead author of the study published in the academic journal Cell Stem Cell in March.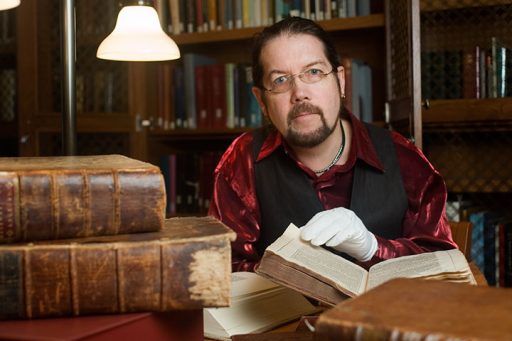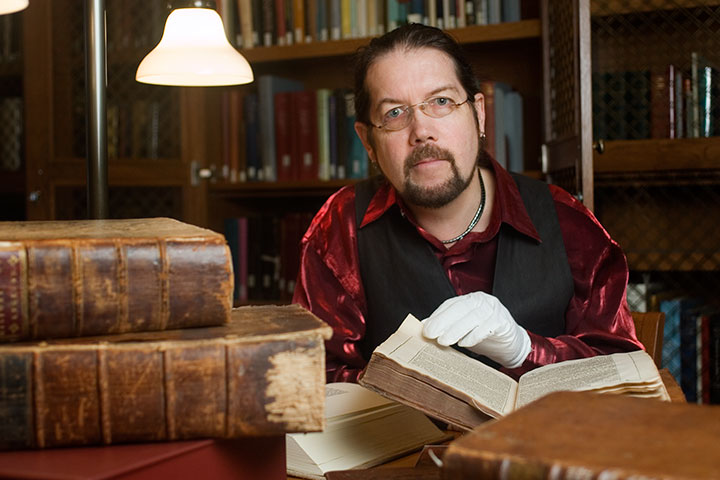 FSU professor's research revelations get worldwide attention
Gary Taylor, a Distinguished Research Professor at FSU, and his hand-picked team of New Oxford Shakespeare researchers made a historic announcement in October that 16th-century playwright Christopher Marlowe should get credit for co-writing William Shakespeare's "Henry VI" plays. It was the first time Marlowe has been officially recognized as a co-author of the three plays, which are believed to have been written around 1591. Taylor received worldwide media attention for the news.
FSU researcher finds clues to early civilization in southeastern U.S.
The discovery of stone tools alongside mastodon bones in a Florida river shows that humans settled the southeastern United States as much as 1,500 years earlier than scientists previously believed, according to a research team led by Florida State University Assistant Professor of Anthropology Jessi Halligan. The site on the Aucilla River — about 45 minutes from Tallahassee — is now the oldest known site of human life in the southeastern United States. It dates back 14,550 years.
Cuban art exhibit opening reception attracts more than 1,200 visitors
More than 1,200 visitors flocked to FSU Museum of Fine Arts Friday, Feb. 12, for the opening of the largest display of Cuban art shown in the United States in more than 70 years. The exhibition, "Cuban Art in the 20th Century: Cultural Identity and the International Avant Garde," featured works of artists past and present, celebrating Cuban landscape, history, mythos and a rich and varied aesthetic that is as individual as each artist.
The exhibit received international attention for being the largest and most important exhibition of Cuban art in the U.S. since the Museum of Modern Art in New York exhibited Modern Cuban Painters in 1944. In addition, the original exhibition developed by the College of Fine Arts is affecting the art market according to a recent New York Times article. It will be remounted in its entirety at the Coral Gables Museum in January 2017.
Florida State receives $10M for nuclear research center
In July, Florida State University received $10 million from the U.S. Department of Energy to create a new Energy Frontier Research Center focuses on accelerating scientific efforts needed to support nuclear waste cleanup. The center is developing technologies for recycling nuclear fuel and cleaning up Cold War-era weapon production sites. It is led by Thomas Albrecht-Schmitt, the Gregory R. Choppin Professor of Chemistry at FSU.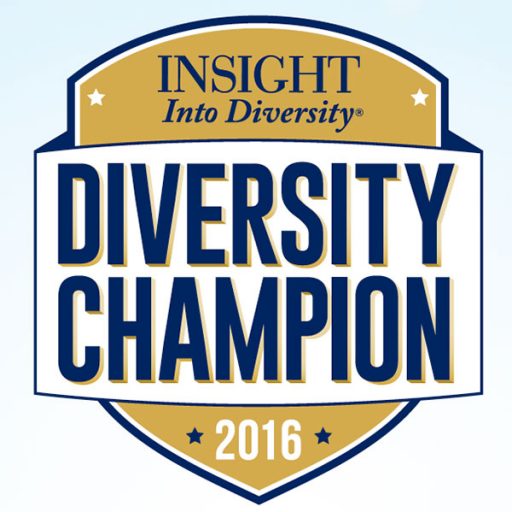 FSU: A Diversity Champion
One of FSU's top priorities is to realize the full potential of diversity and inclusion, and students joined in the campus-wide effort in 2016 by launching the new #PowerOfWe campaign in September. Led by the Student Diversity and Inclusion Council, the campaign embraces our differences and promotes a culture of engagement. FSU's diversity efforts also continued to receive national recognition. In March, INSIGHT Into Diversity magazine recognized FSU as one of seven Diversity Champion colleges and universities in the nation. The university also won its third consecutive Higher Education Excellence in Diversity (HEED) Award from the publication, the oldest and largest diversity-focused publication in higher education. And, the College of Medicine is one of the most diverse medical schools in the country, according to current Association of American Medical Colleges enrollment data.
New Program and Facilities
This fall, Florida State launched the Interdisciplinary Medical Sciences B.S. Degree Program, a new pathway into health care careers with numerous advantages toward achieving that goal. IMS, the first of degree program of its kind in the nation, is a unique collaboration of seven FSU colleges: Arts and Sciences, Communication and Information, Human Sciences, Medicine, Nursing, Social Sciences and Public Policy and Social Work.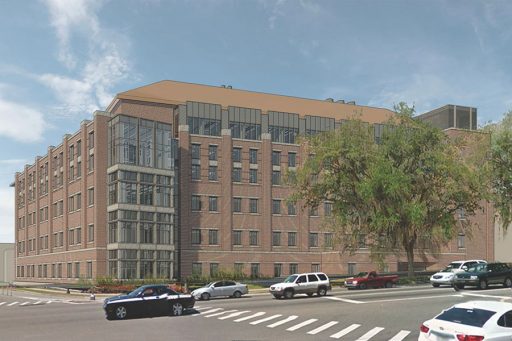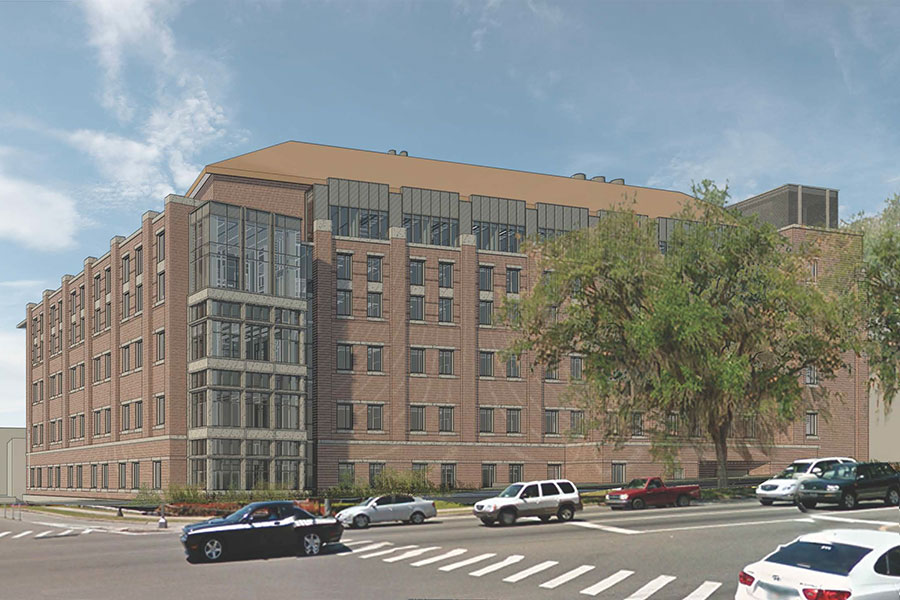 FSU officially broke ground on the new Earth, Ocean and Atmospheric Science building. The seven-story, 130,536 square foot building will include 18 general research labs, 10 specialized research labs and 10 computer labs. There also will be equipment shops and storage space, plus a TV studio for meteorology students. FSU also unveiled Florida's most advanced MRI machine. It is located at the College of Medicine, but open to students and researchers from all academic disciplines engaged in research on how the brain works.
In December, FSU began the first phase of major renovations on a building in downtown Tallahassee that is set to become the new FSU Jim Moran Building. The facility will be home to the College of Business's Jim Moran Institute for Global Entrepreneurship and the university's new interdisciplinary Jim Moran School of Entrepreneurship. It's expected to open in November 2017.
New Faces
FSU named three new deans in 2016. In April, Michael D. Hartline was promoted to dean of the College of Business. Hartline, the Charles A. Bruning Professor of Business Administration at Florida State, joined the college's faculty in 2001 and has served as interim dean since July 2015. Over the summer, new leaders were selected for the College of Law and the FAMU-FSU College of Engineering. Erin O'Hara O'Connor, now dean of the FSU College of Law, is a well-respected legal scholar from Vanderbilt University. J. Murray Gibson, dean of FAMU-FSU College of Engineering, came to FSU from Northeastern University in Boston, where he was the founding dean of the College of Science.
Florida State also continued to hire faculty who are doing unique and cutting-edge research. One example is John Lowe who joined the College of Nursing faculty this fall as the McKenzie Professor in Health Disparities Research. Lowe, a Cherokee Native American tribal member and one of only 20 Native Americans in the United States who has a doctoral degree in nursing, is a leading educator, researcher and global advocate of culturally competent health care for Native Americans and indigenous populations. At FSU, he is creating the Center for Indigenous Nursing Research for Health Equity — the first research center of its kind worldwide.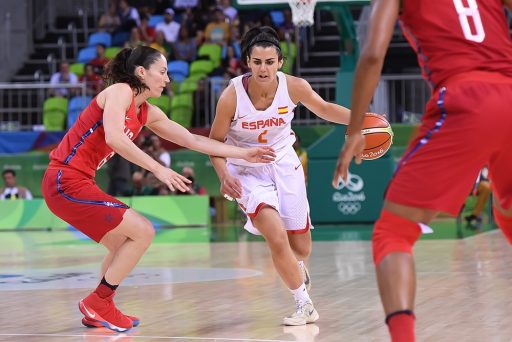 FSU Olympians
Twenty-one Florida State athletes, representing 12 countries, were among the throng of 10,000 who competed over 17 days at the Olympic Games in Rio de Janeiro, Brazil, in August. It was a record representation of Seminoles on the Olympic stage, smashing the previous highs of 13 at the 2008 and 2012 Games in Beijing, China and London, England, respectively, and extended an impressive streak for Florida State. There has been at least one Seminole competing in the Summer Games since 1972. Leticia Romero, a senior guard on the FSU women's basketball team, took home a silver medal as the Spain National Team posted a runner-up finish in Rio.
For more 2016 accomplishments by FSU Research, visit the FSU Research Tumblr page.