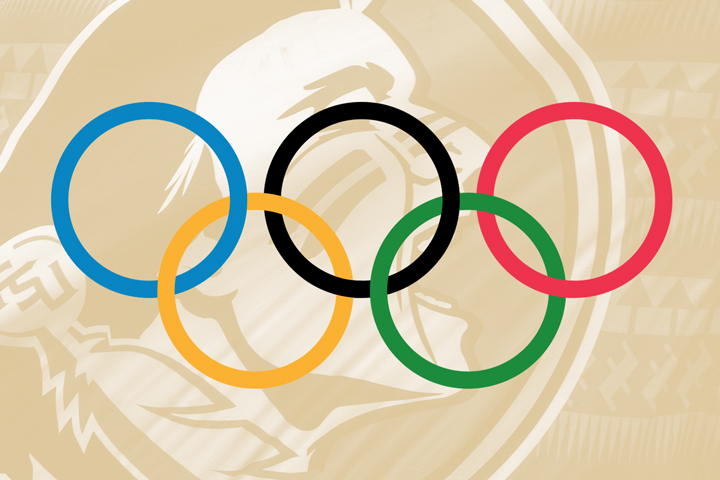 Twenty-one Florida State athletes, representing 12 countries, will be among the throng of 10,000 competing over 17 days at the Olympic Games in Rio de Janeiro, Brazil, which are set to launch with Friday's opening ceremony at Maracana Stadium.
It's a record representation of Seminoles on the Olympic stage, smashing the previous highs of 13 at the 2008 and 2012 Games in Beijing, China and London, England, respectively, and extends an impressive streak for Florida State. There has been at least one Seminole competing in the Summer Games since 1972.
"We are very proud of each and every one of the 21 student-athletes and alumni who will be competing in the Rio Olympics," said Florida State Vice President and Athletics Director Stan Wilcox.  "The fact that we are the ACC leader in Olympic participation is particularly impressive because our conference is outstanding in every Olympic sport.  I would also like to recognize our fine coaches, trainers, strength coaches and athletics staff that assisted these talented young people prepare for this once-in-a-lifetime opportunity."
2016 FSU Olympians
Marvin Bracy, Athletics (USA)
Stefan Brits, Athletics (South Africa)
Jonathan Borlee, Athletics (Belgium)
Kevin Borlee, Athletics (Belgium)
Shaquania Dorsett, Athletics (Bahamas)
Linden Hall, Athletics (Australia)
Kemar Hyman, Athletics (Cayman Islands)
Meme Jean, Athletics (Haiti)
Kellion Knibb, Athletics (Jamaica)
Susan Kuijken, Athletics (Netherlands)
Violah Lagat, Athletics (Kenya)
Nick Lucena, Beach Volleyball (USA)
Stephen Newbold, Athletics (Bahamas)
Colleen Quigley, Athletics (USA)
Alonzo Russell, Athletics (Bahamas)
Leonor Rodriguez, Women's Basketball (Spain)
Leticia Romero, Women's Basketball (Spain)
Pavel Sankovich, Swimming (Belarus)
Kimberly Williams, Athletics (Jamaica)
Katrina Young, Diving (USA)
Anne Zagre, Athletics (Belgium)
Follow FSU student-athletes and alumni in Rio on Seminoles.com here.