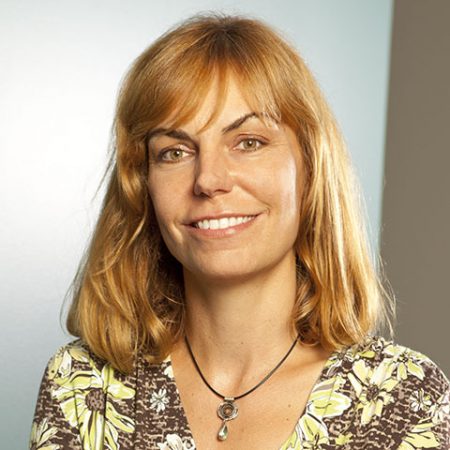 Florida State University has named Vanderbilt University's Erin O'Hara O'Connor as dean of the College of Law.
"A highly accomplished scholar in a variety of areas, including conflict of laws, Erin O'Hara O'Connor is well-respected in legal academic circles. We are proud to welcome her to Florida State and are confident that she will lead the law school to continued success," said FSU President John Thrasher.
O'Connor will be the college's eighth dean. She will succeed Donald J. Weidner, who will retire as dean in June 2016 after serving for more than 20 years.
"Erin O'Connor brings expertise and innovation in expanding academic excellence at the Florida State College of Law, building on the record of Don Weidner to ensure our increasing preeminence in Florida and beyond," said Sally McRorie, provost and executive vice president for Academic Affairs at FSU.
O'Connor, the Milton R. Underwood Professor of Law and director of graduate studies for the doctoral program in law and economics at Vanderbilt's Law School, said she was excited to join FSU's prolific and highly engaged scholarly community.
"FSU's law school has incredibly strong fundamentals, including a top 25 law school faculty, an energetic, national award-winning student body, a hard-working and creative staff, and one of the nation's most dedicated and generous alumni communities," she said. "I am deeply honored to have the opportunity to help lead this impressive institution.
Since joining Vanderbilt's law faculty in 2001, O'Connor served as director of the Law and Human Behavior Program, 2007 to 2010; associate dean for academic affairs, 2008 to 2010; and FedEx Professor of Law, 2010 to 2011.
Prior to Vanderbilt, O'Connor held faculty positions at the Northwestern University School of Law, Georgetown University Law Center, George Mason University School of Law, Clemson University and University of Chicago Law School.
O'Connor earned a Bachelor of Arts in economics and political science, cum laude, from the University of Rochester in 1987, where she received the John H. Berman Memorial Award, a scholarship given to an outstanding pre-law student. She earned her law degree, magna cum laude, from the Georgetown University Law Center in 1990, where she served as senior board member of the Georgetown Law Journal.
"We are all thrilled that Erin will be our next dean," Weidner said. "She is a first-class scholar, a proven administrator and a wonderful person."
Weidner, the college's Alumni Centennial Professor and a recognized authority on partnerships, fiduciary duties and real estate finance, served as dean from 1991 to 1997, interim dean from 1998 to 2000 and as dean from 2000 to the present. He joined the college's faculty in 1976.
Under Weidner's leadership, the law school rose to the top tier of U.S. law schools and was consistently recognized as one of the nation's best in terms of job placement. In 2011, Weidner was named among the Nine Transformative Law Deans of the Last Decade by influential legal blogger and University of Chicago Law School Professor Brian Leiter.
The Florida State University College of Law was authorized by statute in 1965 and enrolled its first students in fall 1966.
Seven deans have served the college: Mason Ladd, 1966-1969; Joshua M. Morse III, 1969-1980; L. Orin Slagle, 1980-1984; Talbot "Sandy" D'Alemberte, 1984-1989; Sheldon F. Kurtz, 1989-1991; Weidner, 1991-1997; and Paul A. LeBel, 1997-1998. Weidner served as interim dean beginning in April 1998 and was reappointed dean in June 2000.