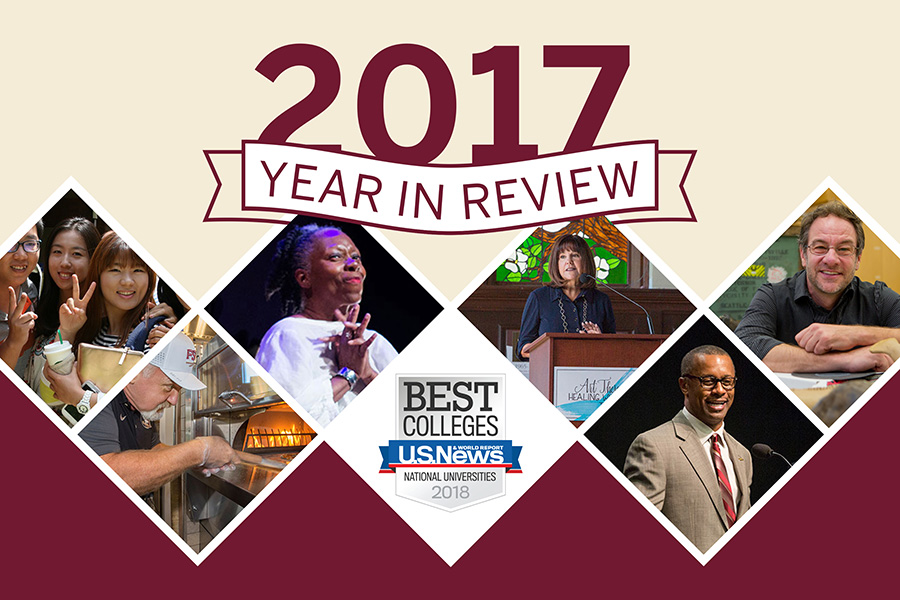 Florida State University enjoyed unprecedented success in 2017, continuing to build on the positive momentum of recent accomplishments.
The university climbed five places for the second consecutive year in the U.S. News & World Report rankings, brought in a record amount of funding from the National Institutes of Health and won national awards for its campus diversity and internationalization. Florida State achieved new heights across the board — from the arts to research to athletics.
Climbing in the national rankings
Florida State University jumped to No. 33 among national public universities in the U.S. News & World Report rankings after moving up five places for the second consecutive year. The rankings appear in U.S. News & World Report's "Best Colleges 2018" guidebook. No other public university in the U.S. News & World Report's Top 50 has moved up 10 spots in the rankings over the past two years.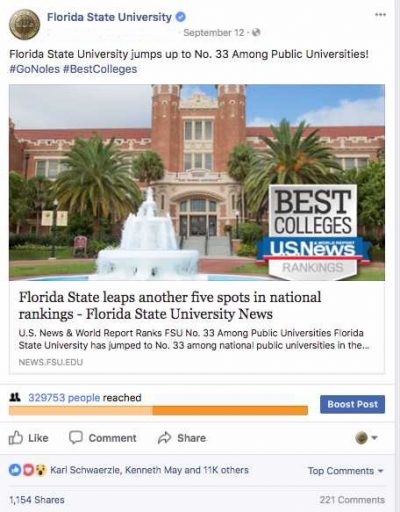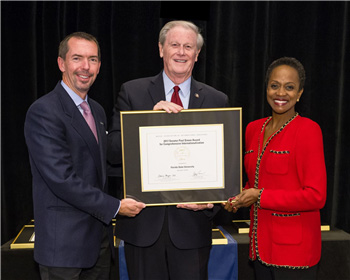 Record admissions applications, biggest freshman class
Florida State University is more popular than ever among prospective first-time college students as a record number of applications were received for admission to the 2017 summer and fall semesters. FSU received a total of 42,325 applications, a 16 percent jump over last year's total — and, this year, applications for admission are on pace to outdo last year's record. The rise in applications resulted in one of FSU's biggest freshman classes ever, made up of about 6,500 students.
National leader in diversity
Insight into Diversity once again recognized Florida State as a Diversity Champion. FSU is one of only 10 colleges and universities nationwide receiving the award by the magazine, which is the nation's largest and oldest diversity and inclusion publication in higher education. The publication also presented FSU with the Higher Education Excellence in Diversity Award for the fourth year in a row.
Award-winning internationalization programs
President John Thrasher accepted the 2017 Senator Paul Simon Award for Campus Internationalization in November, given annually by NAFSA: Association of International Educators. Florida State was one of only four institutions to receive the award in 2017. Named for the late Sen. Paul Simon of Illinois, the award recognizes U.S. colleges and universities that are making significant progress toward comprehensive internationalization, especially those using innovative and creative approaches.
Record NIH funding
FSU researchers have brought in record funding of $35.8 million from the National Institutes of Health, more than double the amount the university received five years ago. That is also one of the highest amounts won by any Florida research institution or university during the 2017 federal fiscal year.
Setting an example in student engagement
Students who made the choice to come to FSU would do it all over again, according to the latest National Survey of Student Engagement. At FSU, 88 percent of seniors said they would attend the same institution if they had to start over, which was significantly higher than the other participating SUS institutions (83 percent) and national public research universities (84 percent).
World-class arts programs
It was a banner year for Florida State's arts programs. In February, College of Motion Picture Arts alumnus Barry Jenkins' film "Moonlight" won the Academy Award for Best Picture. Seven FSU graduates, including Jenkins, worked on "Moonlight," which earned five Oscar nominations.
FSU alumna and Professor of Dance Jawole Willa Jo Zollar was honored by The Bessies —the Tony Awards of the dance world — as she received the 2017 NY Dance and Performance Award for Lifetime Achievement in Dance during an October ceremony in New York City.
The national spotlight shined on FSU's art therapy program as the university welcomed Second Lady Karen Pence to campus in October for the announcement of her new art therapy initiative, Art Therapy: Healing with the HeART. Pence chose Florida State as the venue for the announcement because of its nationally acclaimed art therapy graduate education program.
Groundbreaking research
Florida State researchers are engaging in a diverse assortment of research and creative activity that produced extraordinary work, broke world records and made international headlines in 2017. Some of the highlights of the past year were: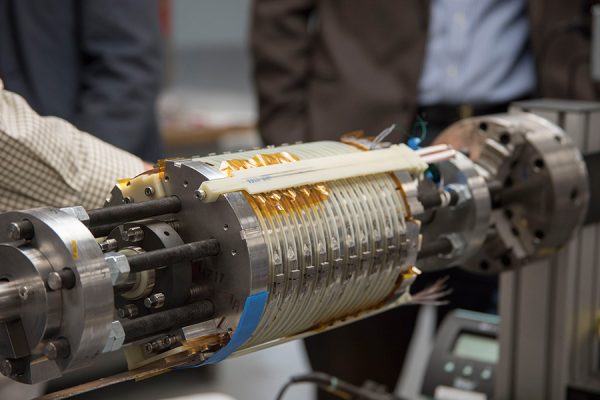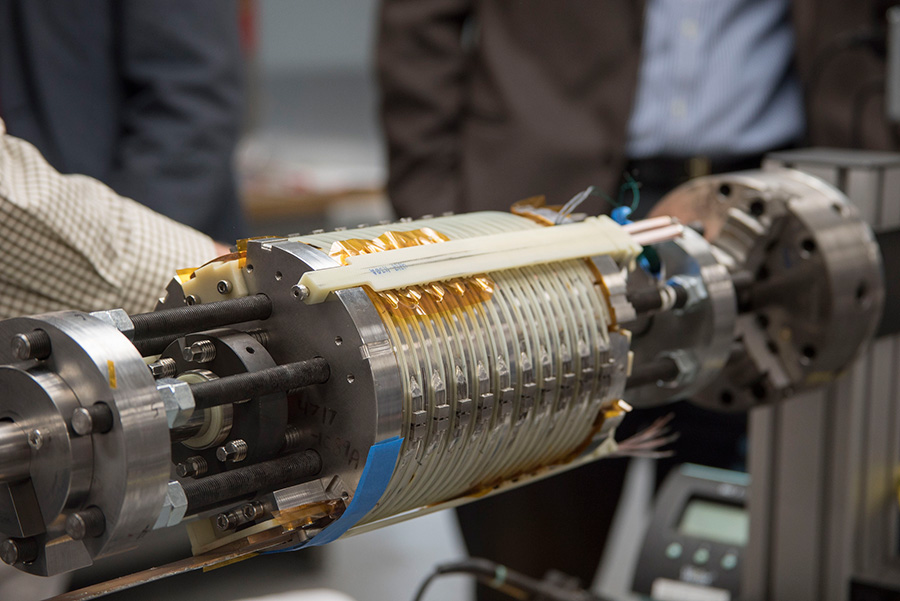 The FSU-headquartered National High Magnetic Field Laboratory shattered another world record with the testing of a 32-tesla magnet. The new magnet is more than 33 percent stronger than what previously had been the world's strongest superconducting magnet used for research.
FSU Professor of Biological Science Gregory Erickson continued to build on his fascinating research of dinosaurs, finding it took anywhere from three to six months for dinosaur eggs to incubate. Erickson used embryonic dental records of these prehistoric creatures to make the discovery.
Brain games are a trendy way for people, especially older adults, to try to boost their brain power. However, FSU Professor of Psychology Neil Charness and Associate Professor of Psychology Wally Boot found there is little evidence that brain games help preserve or grow cognitive function.
Joedrecka S. Brown Speights, associate professor of family medicine and rural health in the College of Medicine, found that 18 states are on track to eliminate racial disparities in infant mortality by the year 2050 if current trends hold — sooner if they accelerate. The study projected more than 4,000 babies a year could be saved by eliminating black-white disparities in those states.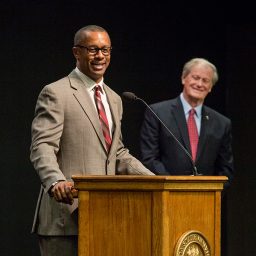 New buildings
Two new residence halls opened this fall — Magnolia and Azalea — providing contemporary on-campus housing opportunities for more than 900 students. Azalea Hall features a new concept that no other FSU residence hall has — its own 24,000-square-foot dining area, "1851." Located on the ground floor, 1851 offers a variety of micro-dining options for students, faculty, staff and the community.
Using resources wisely
For the sixth consecutive year, Florida State University is among the most efficient of the nation's highest ranked universities, according to a new list by U.S. News & World Report. The list is based on the operating efficiency of the schools in the top half of U.S. News' 2018 Best Colleges rankings. Florida State is No. 2 among national universities on the list. The university has placed first or second every year since 2013.
Taggart follows a dream to FSU
In December, President John Thrasher introduced Florida native Willie Taggart as the Seminoles' new head football coach. Taggart, who has held head coaching positions at Oregon, South Florida and Western Kentucky, said it has always been his dream to coach at FSU.