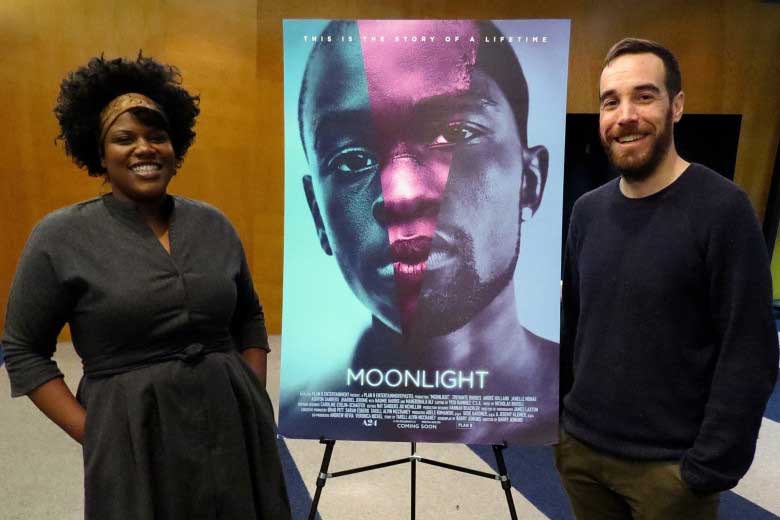 Oscar nominees and Florida State University graduates Joi McMillon and Nat Sanders find themselves in unfamiliar territory lately, launched there by the exhilarating ride of their Oscar-nominated film "Moonlight."
For years, McMillon and Sanders — nominated for an Academy Award in film editing — have comfortably worked behind the scenes often in tight editing rooms, where their faces are illuminated by the flickering light of video passing back and forth on computer screens. Now, they are smack dab in the middle of pre-Oscar buzz, where they are illuminated by the bright spotlight shining from the year's breakout film.
"It all happened so quickly," said McMillon, who's made history as the first African-American woman nominated for an Oscar in film editing. "I'm still trying to take it all in."
Finding themselves as stars in this real-life show is admittedly surreal for two artists who have spent their careers outside the limelight. "Moonlight" has rocketed to commercial and critical success with eight Oscar nominations, a Golden Globe for Best Picture and many other awards.
"It's so amazing," McMillon said.
Earlier this month, they attended the Oscar Nominees Luncheon at the Beverly Hills Hilton, where more than 160 Hollywood stars dined and got to know one other in the hotel's famous International Ballroom.
"I saw Joi there talking with Denzel Washington," Sanders said. "That's when it really started to sink in for me."
While McMillon shared a cheerful chat with Denzel Washington in the luxury hotel built by billionaire Conrad Hilton in the 1950s, she saw her old FSU friend Barry Jenkins — also an Oscar nominee for writing and directing "Moonlight" — talking to legendary film director Steven Spielberg.
Elsewhere, she spotted another old FSU friend. "Moonlight" cinematographer James Laxton was getting to know gifted actor Jeff Bridges, who was there because of his seventh Oscar nomination since 1972.
Then, McMillon saw Sanders sitting at a table with famed film editor Carol Littleton, whose many honors include an Oscar nomination for editing the movie "E.T." in 1982.
"It was just so cool to sit back and see Barry next to Steven Spielberg, and James was seated next to Jeff Bridges," McMillon said. "It was so crazy!"
It has been life-changing, too, both professionally and personally.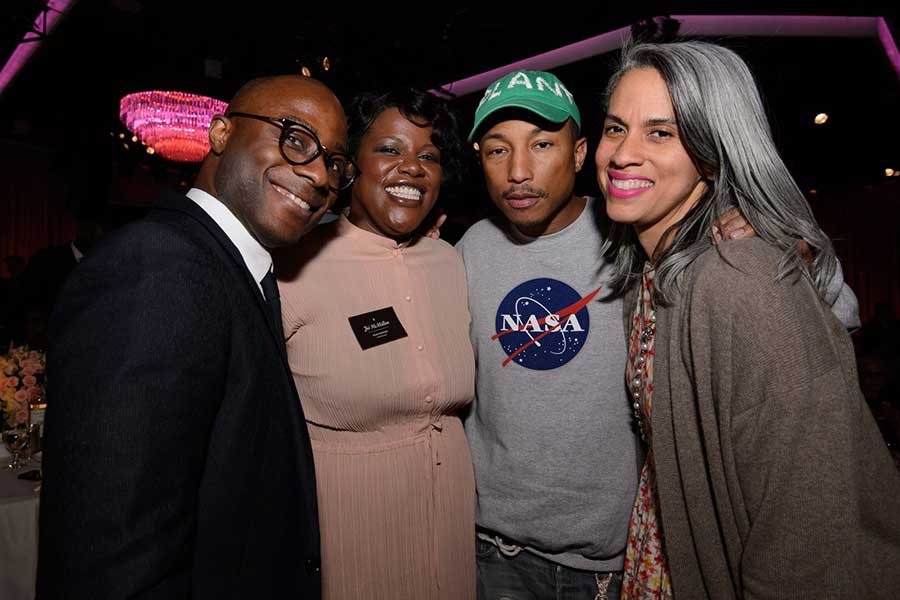 McMillon is proud to be the first African-American woman nominated for an Academy Award in film editing, and that fact is also a little hard for her to believe.
"It's such an honor," McMillon said. "I hope this will shine a light on, hopefully, creating more diversity behind the camera. But for me, I went from not being able to land a feature film to not only landing a feature, but being nominated for an Oscar. So, my career has done a '180' in a matter of months. I'm still processing that but definitely enjoying it at the same time."
For Sanders, the impact on his life has been just as dramatic, and he is thankful beyond words for his old Florida State friend and former roommate.
"Barry has changed my life twice now," Sanders said.
The first time was on Jenkins' film, "Medicine for Melancholy," which put Jenkins on the radar of movie industry insiders in 2008. Sanders believes that project saved his career and changed the trajectory of his life.
"I personally had been stuck in reality television. I was editing, but it didn't feel fulfilling," Sanders said. "I was losing my passion for filmmaking and editing because the things I was working on felt a little soulless. But doing that project with Barry made me realize what I wanted to do the rest of my life."
So years later, when Jenkins came calling again with a project called "Moonlight," Sanders jumped at the opportunity to work with him and old college friends. Members of the Florida State film school squad have stayed close since they graduated from the College of Motion Picture Arts some 15 years ago, even sharing Thanksgivings with each other in Los Angeles.
Their Hollywood careers have seen peaks and valleys, but through it all their friendship has been a constant in their lives. That bond sets them apart from other film school grads living in L.A., based on what Sanders has seen.
"Florida State people have all stayed close together since school and that's really unique compared to people from other film schools, who seem more mercenary, looking out for their own interests," Sanders said. "The FSU people are a little more like family."
"We definitely made lifelong friends that feel like family," McMillon said. "It's so cool to be part of something where creatively, you're surrounded by people who are trying to achieve the same thing and you get to do it together."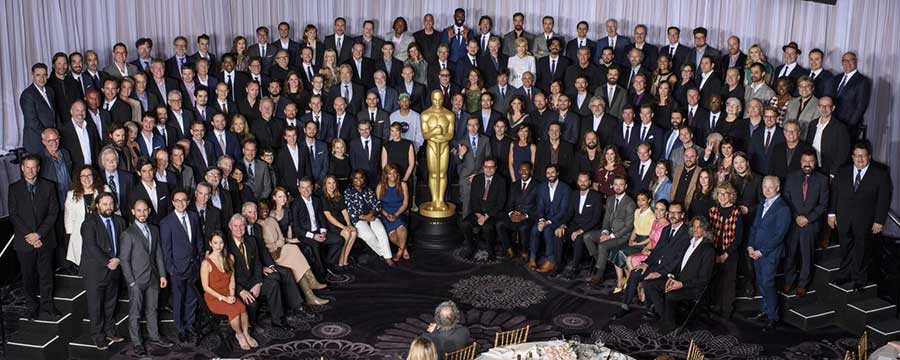 McMillon describes Florida State's film school as a "hidden secret."
"It's a truly amazing film school because it challenges you to do every aspect of filmmaking," McMillon said. "That makes you a better filmmaker by knowing what's involved in other areas: what a writer has to do, a director and a cinematographer. Creatively, it makes you a more in-touch filmmaker. I think Florida State is one of the best film schools around and definitely one that will help you come into this industry more prepared than some other film schools will allow."
"They put a camera in our hands the first weekend we were on campus," Sanders remembered. "It was a great experience. Every weekend we would shoot 100 feet of film.
"We didn't pay for equipment, film processing or anything. It was just the tuition and then you got to make all these films and get so much hands-on experience. The people I know who went to (other film schools) were paying $60,000 a year and then still had to pay tens of thousands of dollars to make their short films on top of it. They're jealous of the experience we had at Florida State."
More on "Moonlight":