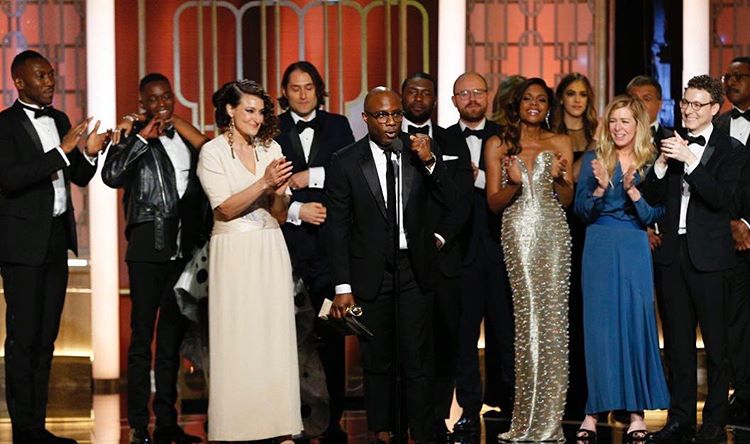 UPDATE: Florida State graduates Barry Jenkins, Adele Romanski, James Laxton, Andrew Hevia, Nat Sanders and Joi McMillon won the Golden Globe Award for best motion picture (drama) with their film "Moonlight" on Sunday night, Jan 8. Congratulations!  
Barry Jenkins was a junior at Florida State University in 2000 when he walked by Doak Campbell Stadium one day and discovered the College of Motion Picture Arts.
It piqued his interest. Jenkins, a talented English major, applied to the program even though he knew little about filmmaking. He was accepted and joined a select group of 30 students welcomed into the school each year.
Valliere Richard Auzenne — associate professor of documentary filmmaking, film history and screenwriting — remembers Jenkins as a "dream student."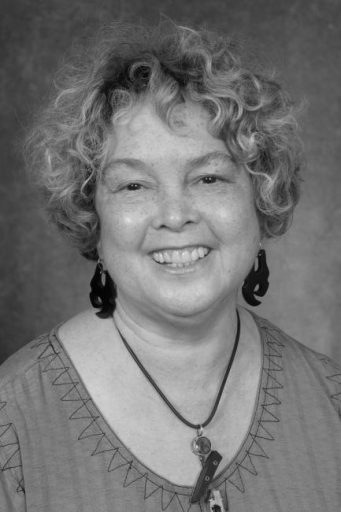 "He was a very diligent and dedicated student," said Auzenne, who remains in contact with Jenkins today. "They weren't assignments to him. They were opportunities to write his story. He was an extremely good writer. He writes his stories from the heart, stories he knows and has experienced."
Now, Jenkins is one of Hollywood's hottest directors. His internationally praised film "Moonlight" won the Golden Globe for best motion picture, drama, on Sunday, Jan. 8. It was nominated in six categories. Next up: the Academy Awards on Feb. 26. Oscar nominations will be announced Jan. 24. "Moonlight" has already collected more than a dozen other industry awards since its release in October.
Jenkins reunited a team of a half-dozen Florida State film school graduates to help produce "Moonlight." He wrote the screenplay based on a play called, "In Moonlight Black Boys Look Blue," and he's admitted the coming-of-age story reminds him of his own upbringing in a drug-plagued Miami neighborhood. His father was not around, his absent mother struggled with crack addiction, and another woman helped raise him — all of those personal realities are elements in the film.
Jenkins returned to his childhood neighborhood in Miami's Liberty City to record the film with his crew of Florida State alums starting in October 2015. The movie chronicles three stages of life — childhood, teenager and adulthood — for the main character Chiron as he grapples with his identity.
"Chiron, who is you?" asks his friend and romantic interest Kevin, played in adulthood by actor André Holland, also a Florida State alum, who graduated from the College of Fine Arts in 2001. The story leads viewers on Chiron's personal journey of feeling different than other kids, getting bullied and searching for someone who cares about him.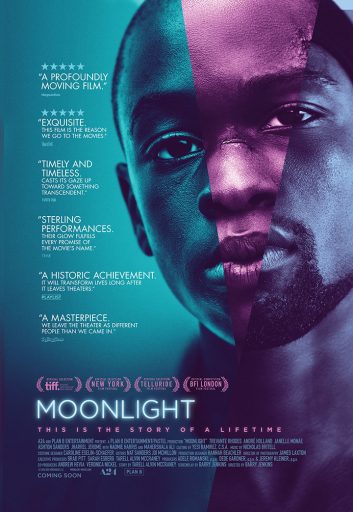 Jenkins' plaintive screenplay delivers complicated characters who don't reflect simple stereotypes. Juan — a drug dealer played to rave reviews by actor Mahershala Ali — becomes a caring, father figure who protects Chiron and guides the boy with love and pride.
"At some point, you gotta decide for yourself who you're going to be," Juan affectionately instructs Chiron. "Can't let nobody make that decision for you."
The depiction of Juan is not what you might expect of a neighborhood drug dealer, and Auzenne is not surprised by Jenkins' nuanced character development because he demonstrated that skill as a film student.
"His stories were always heartfelt," Auzenne recalled. "From the beginning, he had a gift of creating very special, real characters, which is an art. Even in his early years, his characters were always his strength, always very interesting and complicated characters. Barry wrote three-dimensional characters. They were not cardboard figures."
Auzenne said that talent was clearly evident in Jenkins' first production as a student — an 8-minute film short produced in 2003 titled "My Josephine." Jenkins said the film was partly inspired after the 9/11 attacks by a sign on a Tallahassee laundromat that read, "American Flags Cleaned Free." The story follows the lives of an Arab man and woman who work at the dry cleaning business. It was based on a real-life shopkeeper from Jenkins' childhood in Liberty City and offered the first example, Auzenne said, where he wrote a compelling narrative about something he knew.
"My Josephine" set Jenkins apart at Florida State. Students and faculty took notice of his talent for crafting an unconventional story and respected his ability to present it with indelible style. The style of "My Josephine" was conceived with his good friend and cinematographer James Laxton, who has continued to work with Jenkins since they graduated from FSU in 2003.
Most notably, the pair teamed up on another critically acclaimed film in 2008: "Medicine for Melancholy," filmed in San Francisco for less than $15,000. They reunited for "Moonlight" and created a deliberately vivid look for the film using Miami's luminous colors and light — cranking up the images' mid-tones and highlights, boosting contrast, adding tinges of blue — to evoke an intense, dreamy feel. Jenkins has described the style as a "beautiful nightmare" that juxtaposes gorgeous images against painfully dark things happening to characters.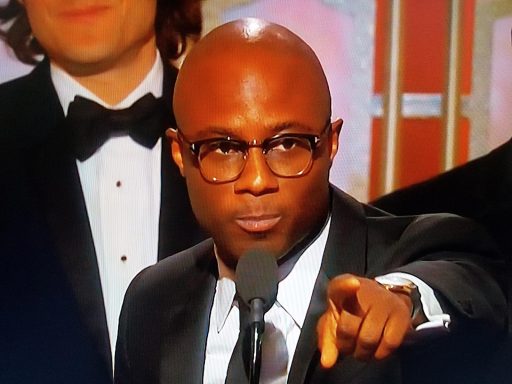 Jenkins and Laxton pored over tiny details like the color saturation and tint in images to maximize emotional impact. Auzenne said that kind of intuitive connection between Jenkins and Laxton first took shape when they collaborated at Florida State.
"That's from working together consistently," Auzenne said. "It's also an extension of how they're trained at the FSU film school. Those relationships are often established here."
Auzenne has taught every undergraduate film student since the school was created in 1989, including the six film school alums who worked on "Moonlight":
Barry Jenkins, director ('03)
Adele Romanski, producer ('04)
James Laxton, cinematographer ('03)
Andrew Hevia, co-producer ('06)
Nat Sanders, editor ('02)
Joi McMillon, co-editor ('03)
Auzenne described Jenkins as a thoughtful, contemplative student with a gift for storytelling. That has not changed. With "Moonlight," Jenkins has demonstrated he knows who he's become as a filmmaker.
"I hope for all of us he keeps making films and telling the stories that he wants to tell," Auzenne said. "What we as an audience are privileged to see are the stories that he shares with us. I hope he wins an Oscar. I'm so very proud of him, Adele, James, Joi, Nat, Andrew, all of them.  It's an excellent example of how our students, even when they graduate, still work with one another."
Save