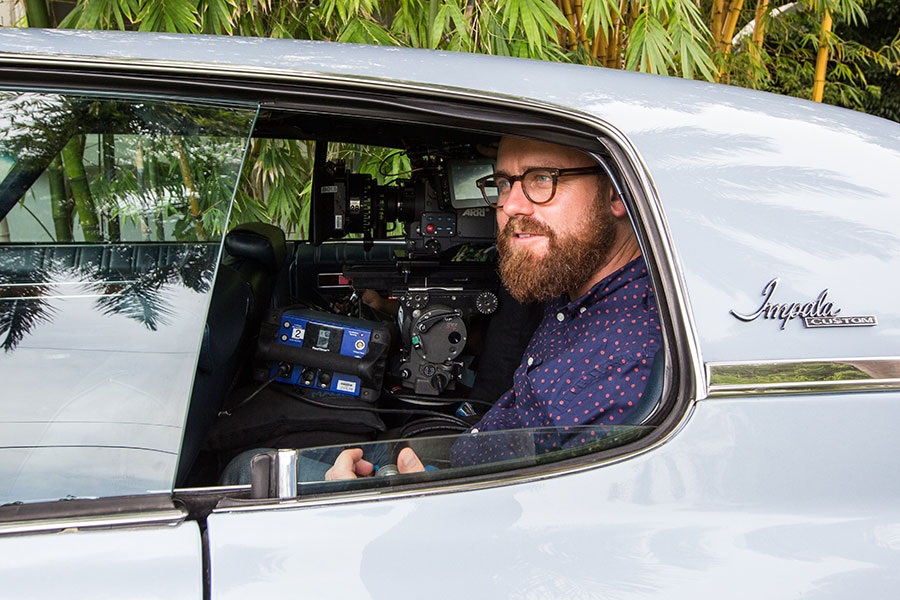 Oscar nominee and Florida State University alumnus James Laxton is coming off the best professional experience of his life on the film "Moonlight," which is nominated for eight Academy Awards — including Best Picture.
Laxton earned an Oscar nomination for cinematography on the film and now, days before the 89th Academy Awards on Feb. 26, he's still trying to process that news.
"I don't know if it's sunk in yet. It definitely feels surreal but in a good way," said Laxton from his California home. "It feels amazing."
Laxton teamed up with six other Florida State film school alumni on "Moonlight," including his good friend Barry Jenkins, who wrote and directed the film and earned Oscar nominations for Best Director and Best Adapted Screenplay.
Laxton knew something special was happening during the filming of "Moonlight" in the fall of 2015. The crew set up in Miami's tough Liberty City neighborhood where Jenkins and playwright Tarell McCraney grew up just blocks away from each other. Laxton said he could feel a heightened intensity unfolding during filming.
"You do feel a certain sense when you're on set with the energy and the spirit that seems to be palpable among the collaborators around you that something special is happening," Laxton said. "But that's a very personal thing and not necessarily something that you feel confident would connect with as many people as 'Moonlight' has."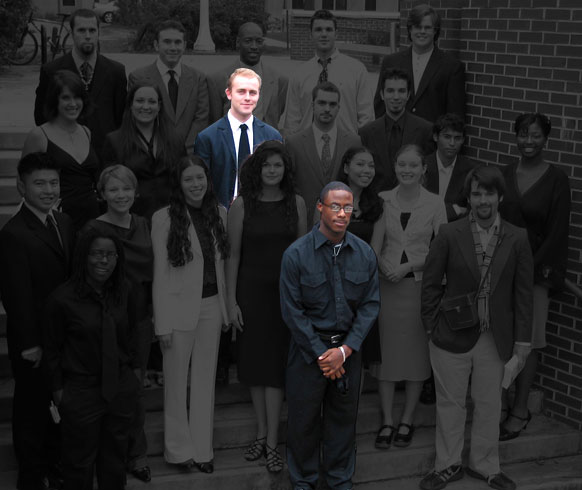 Laxton and Jenkins met at Florida State about 15 years ago when they shared classes in the College of Motion Picture Arts, as well as a four-bedroom house near campus. The roommates came from very different backgrounds: Laxton was from San Francisco and had grown up visiting film sets with his mother, who was a costume designer. Jenkins channeled the difficulties of his Liberty City childhood into academics and sports, and he excelled in the classroom, track and football.
But at Florida State, the two students discovered they had more similarities than differences.
"We just connected on a number of levels," said Laxton, who graduated with Jenkins in 2003. "At the very beginning, we watched films together, talked about films together and learned what inspired and connected us. It became very clear, very quickly that we had a lot of common instinctual connections in a visual sense.
"What attracted him to filmmaking visually, attracted me to filmmaking as well. The conversations just started. When we started making short films in school, what we wanted those to look like became almost effortless conversations because we had this background of knowing what inspired each other on a personal level."
The Jenkins-Laxton cinematic partnership grew at Florida State and continued after graduation. Laxton has become Jenkins' go-to guy for cinematography because of their history, mindset, friendship and chemistry — all elements that together become invaluable on a film set.
"The majority of the work I've done has been with James," Jenkins said. "There are things I want to set up that are very spontaneous and James is great with that. If I come up with something on the fly, I don't have to explain every detail of why or how because James and I have the same shorthand. When you're making a film, you want to operate with as much trust as possible."
Laxton believes that kind of trust shared among the FSU alumni on "Moonlight" is a key reason the film has succeeded with crowds and critics.
"It allows us not to second-guess one another and to trust that someone is onto something," Laxton said. "Let's support them, let's keep moving in that direction, let's keep creating without hesitation. We all felt very at ease and trusting. That supports the creative spirit the film wanted and needed from us."
Laxton looks back on his FSU experience as a very special time in his life in a unique location. As a native of San Francisco, he'd never experienced a place with the distinctive southern beauty of Tallahassee — the landscape of northern Florida made the learning process even more memorable. And, he discovered the school's nurturing environment set it apart from other strong film schools around the country.
"I think not being in a major industry hub like L.A. or New York allowed me to learn the craft in a way that felt very personal, safe and comfortable," Laxton said. "There was never the added pressure of feeling like I needed to get an internship at a studio or find commercial work as a production assistant."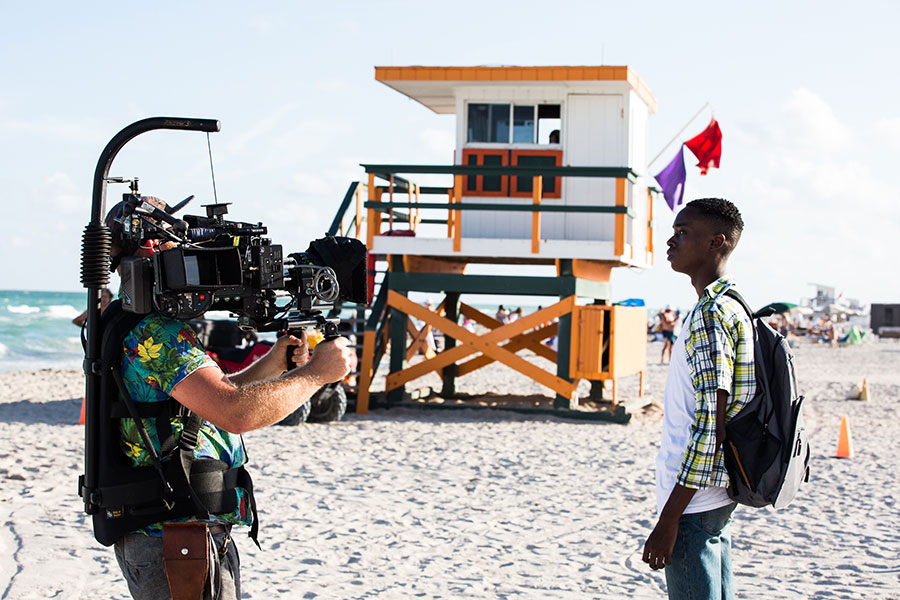 So what's next for Laxton? The immediate future includes a new HBO project, and he's reading lots of scripts. But he understands it will be tough to re-create his extraordinary experience working with his FSU family on "Moonlight." It gave him a rare chance to contribute a personal perspective, or what he calls his "voice," to a film that created such an intimate bond with so many people.Those are the thoughts he's been turning over in his mind since the release of "Moonlight" last October and becoming part of the film's wild ride. Laxton is thinking about the concept of voice in filmmaking — something he thinks would be a valuable exercise for today's film students — and he's examining how the truths of his voice influence his work.
"The advice I would give is, just think about who you are and where you come from," Laxton said. "What your perspectives are in the world. Be conscious of those ideas and allow them to come through how you approach a project visually."
As for getting the FSU film school family back together on a future film project, Laxton said he'd jump at the chance to work again with his old friends and college roommate.
"I definitely would love to work with Barry again," Laxton said. "We definitely intend to collaborate as long as we're standing on two feet."
More on "Moonlight":