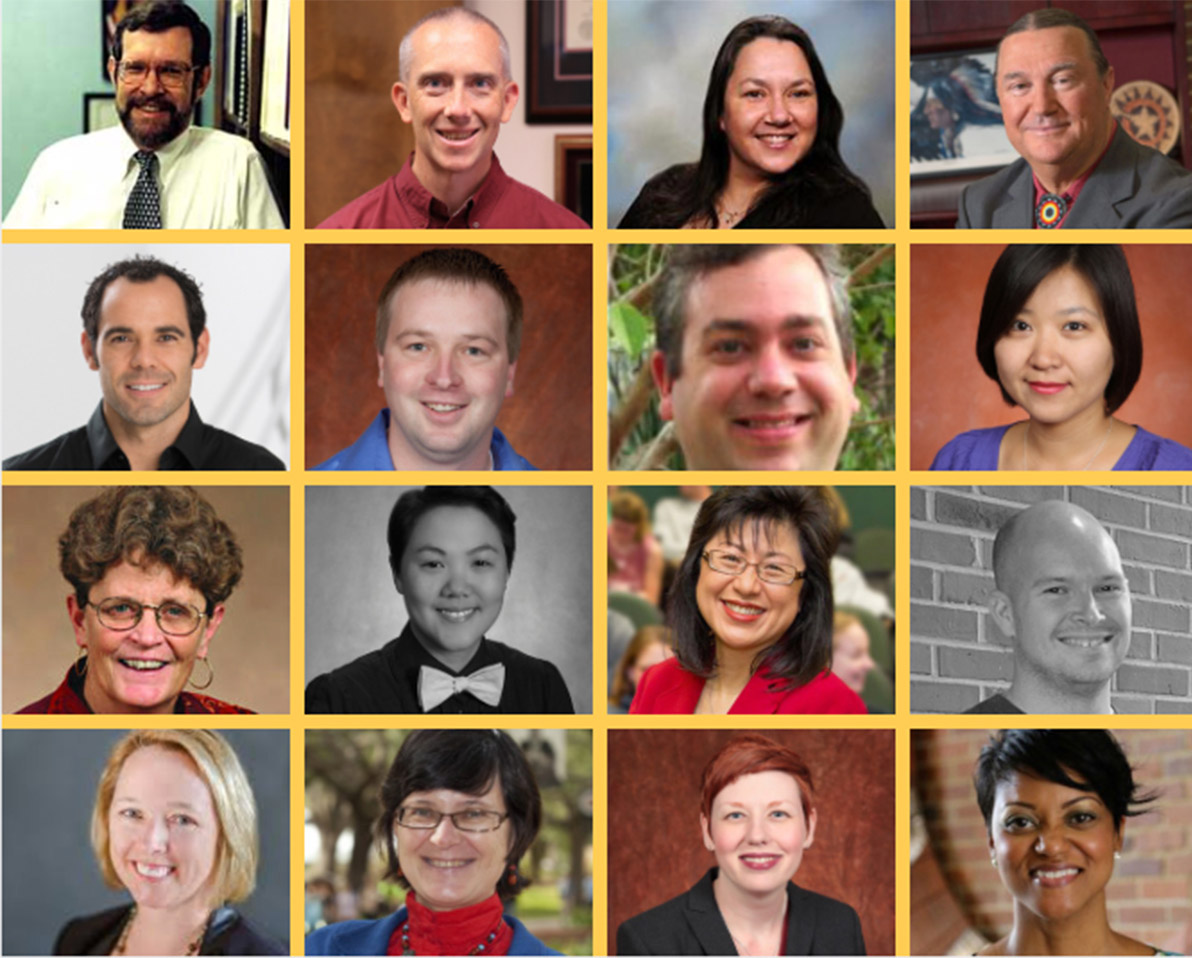 HONORS AND AWARDS
James Bowman, Ph.D. (Public Administration) was awarded the 2017 Lifetime Achievement Award by the American Society for Public Administration, Section on Ethics and Integrity in Governance.
Jeffrey D. James, Ph.D. (Education) received the 2017 Earle F. Zeigler Lecture Award and delivered the Zeigler keynote address at the North American Society for Sport Management Conference in Denver on June 1.
Melessa Kelley, Ph.D. (Nursing), a postdoctoral fellow in the Center for Indigenous Nursing Research for Health Equity, has been selected as a 2017 National Institute on Minority Health and Health Disparities Research Scholar. Kelley will attend the 2017 NIMHD Research Institute at the National Institutes of Health in Washington, D.C., in August.
John Lowe, Ph.D. (Nursing) was presented with the Excellence in Community Service and Engagement Award by the Association of Black Nursing Faculty during the 30th Annual Meeting and Scientific Conference on June 9 in Orlando, Fla.
John Lowe, Ph.D. (Nursing) was presented with the Outstanding Alumni Achievement Award by the Substance Abuse and Mental Health Services Administration, Minority Fellowship Program at the American Nurses Association Conference and Institute meeting June 17 in Silver Springs, Md.
Michael Ormsbee, Ph.D. (Nutrition, Food and Exercise Sciences) has been selected by the National Strength and Conditioning Association as the 2017 Nutritional Research Award winner. Award winners are selected based on their contributions to the NSCA, their community and nutrition research. He received his award at the 40th Annual NSCA National Conference held in Las Vegas in July.
BYLINES
Bradley Cox, Ph.D. (Education) co-authored the paper "Lip Service or Actionable Insights? Linking Student Experiences to Institutional Assessment and Data-Driven Decision Making in Higher Education," published in the Journal of Higher Education.
John T. Holden, Ph.D. (Education) co-authored the article "Ecological Economics and Sport Stadium Public Financing," published in the William & Mary Environmental Law and Policy Review.
So Hyun Park, Ph.D. (Nursing) authored the paper "Asian parents' perception of child weight status: A systematic review," published in the Journal of Child and Family Science.
So Hyun Park, Ph.D. (Nursing) co-authored "Cognitive interviews for validating the Family Nutrition Physical Activity instrument for Korean-American families with young children," published in the Journal of Pediatric Nursing.
Susan Porterfield, Ph.D. (Nursing) co-authored "Parent support programs and coping mechanisms in NICU parents," published in the journal Advances in Neonatal Care.
PRESENTATIONS
Jane Lo, Ph.D. (Education) co-presented the Education Week webinar, "Weaving Project-Based Learning into Rigorous High School Courses" on June 7.
Mai Kung, Ph.D. (Nursing) presented "What does a physician supervision really look like?" at the 2017 American Association of Nurse Practitioners National Conference in Philadelphia in June.
Susan Porterfield, Ph.D. (Nursing) presented "Compassion Fatigue" to Tallahassee Memorial Hospital's Clinical Pastoral Education unit.
Mickey Damelio, (Education) presented on orientation and mobility at the 16th International Mobility Conference on June 27-28 in Dublin, Ireland.
SERVICE
John Lowe, Ph.D. (Nursing) has been invited by the Canadian Institutes of Health Research and College of Reviewers to become a member of the College. The College's vision is to establish an internationally recognized, centrally managed resource to support excellence in peer review for diverse and emerging health research and knowledge translation activities.
Deana Rohlinger, Ph.D. (Sociology) was elected chair of the American Sociological Association's section on Communication, Information, Technology and Media Sociology in June.
Suzanne Sinke, Ph.D. (History) has accepted an appointment as editor of the Journal of American Ethnic History.
GRANTS
Alysia Roehrig, Ph.D. (Education), Tamara Bertrand Jones, Ph.D. (Education), and Jeannine Turner, Ph.D. (Education) were awarded a five-year $1 million grant, in partnership with FAMU, from the Institute of Education Sciences for their project titled "Partners United for Research Pathways Oriented to Social Justice in Education."
Deana Rohlinger, Ph.D. (Sociology) was awarded a seed grant from the National Institute for Civil Discourse for her project "Crises and Civility: Social Media Discourse after School Shootings."