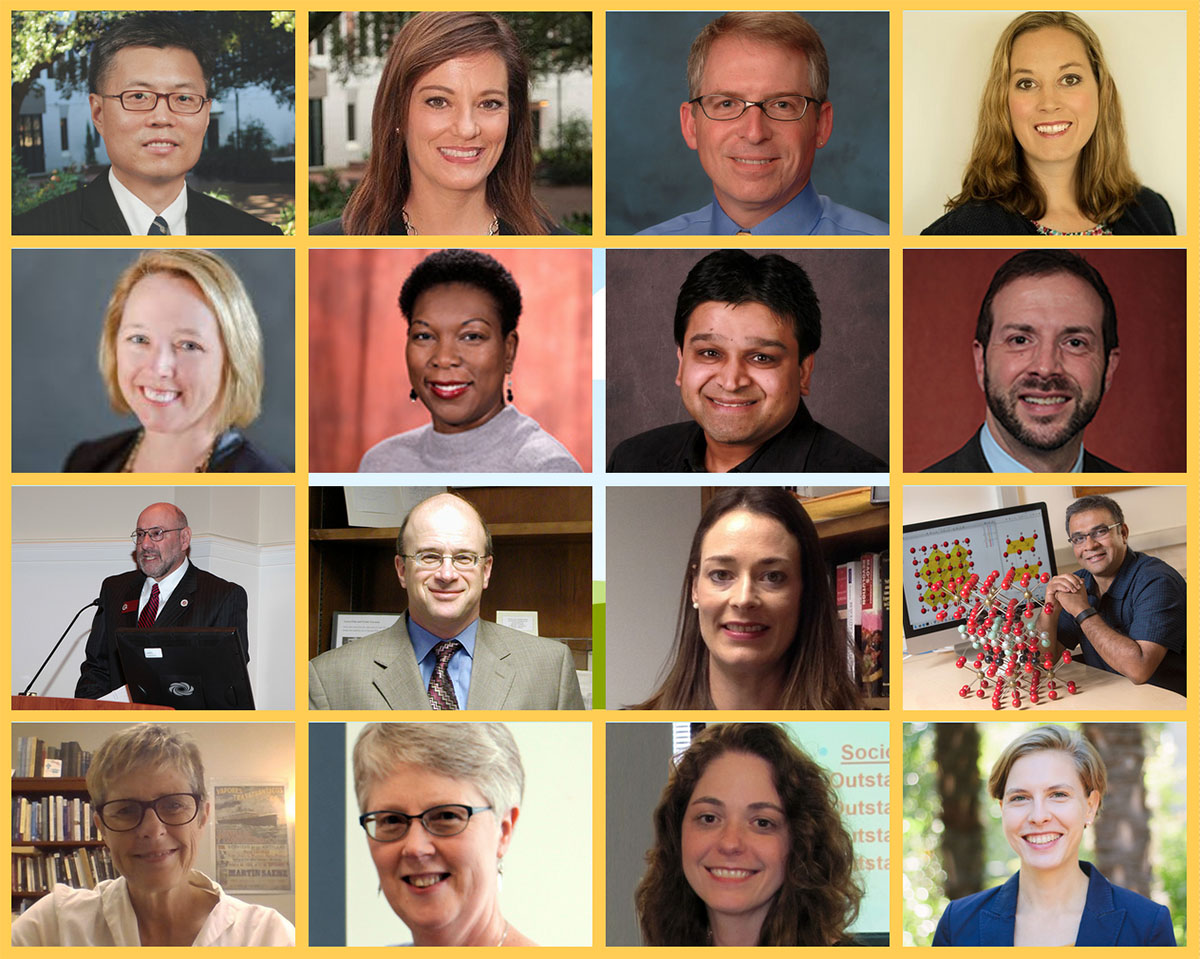 HONORS AND AWARDS
Woody G. Kim (Hospitality Management) received the John Wiley & Sons Lifetime Research Achievement award at the International Council on Hotel, Restaurant and Institutional Education's annual summer conference held in Baltimore, Md., in July.
Lydia Hanks, Ph.D. (Hospitality) will return to Penn State, her alma mater, on Oct. 11 to receive the Emerging Professional Graduate Award from the Penn State Hotel & Restaurant Society at their annual alumni awards.
Samuel R. Staley, Ph.D. (Social Sciences and Public Policy) was awarded two gold medals in the categories of Adult Non-Fiction and Political/Current Events from the Florida Authors and Publishers Association for his book, "Unsafe on Any Campus? College Sexual Assault and What We Can Do About It."
Miles Taylor, Ph.D. (Sociology) received the Busse Research Award at the 2017 International Association of Gerontology and Geriatrics Conference in San Francisco this summer.
SERVICE
Deana Rohlinger Ph.D. (Sociology) was named the College of Social Sciences and Public Policy's first associate dean for Faculty Development and Community Engagement.
Susan Salahshor, M.D. (Medicine) was named the Florida Academy of Physician Assistants' first African-American woman president at the organization's Summer Symposium and Annual Business Meeting held in Marco Island, Fla.
Sandeep Rahangdale, M.D. (Medicine) was selected to serve as the dean of the College of Medicine's Tallahassee Regional Campus.
Craig Filar, Ph.D. (Undergraduate Studies/Office of National Fellowships) was selected as vice president and president-elect of the National Association of Fellowships Advisors. He will serve in this position until 2019 and then begin a two-year term as president.
PRESENTATIONS
Marshall Kapp, J.D., M.P.H. (Law) presented "Honoring the Choices of Nursing Home Residents While Protecting Good Risk Management" at the 35th annual International Congress of Law and Mental Health in Prague, Czech Republic on July 14.
Kurt Piehler, Ph.D. and Annika Culver, Ph.D. (History) presented "Japanese Peace and History: 70 Years of Reconstruction and Reconciliation" at Kyoto University of Foreign Studies in Kyoto, Japan, during an International Peace Symposium to celebrate the 70th anniversary of the university's founding.
GRANTS
Mainak Mookherjee, Ph.D. (Earth, Ocean and Atmospheric Science) received the 2017 Ralph E. Powe Junior Faculty Enhancement Award from the Oak Ridge Associated University as well as a National Science Foundation Grant in the division of Earth Sciences for $216,187 in August.
BYLINES
Candace Ward, Ph.D. (English) published her latest book "Crossing the Line: Early Creole Novels and Anglophone Caribbean Culture in the Age of Emancipation" in July.
Kathryn Tillman, Ph.D. and Karin Brewster, Ph.D. (Sociology) co-published "Binge Drinking in Young Adulthood: The Influence of Age at First Intercourse and Rate of Sex Partner Accumulation" in the journal Archives of Sexual Behavior.
Inken von Borzyskowski, Ph.D. (Political Science) published "Preventing Election Violence in Liberia" in the United States Institute of Peace's September issue of Peace Brief.