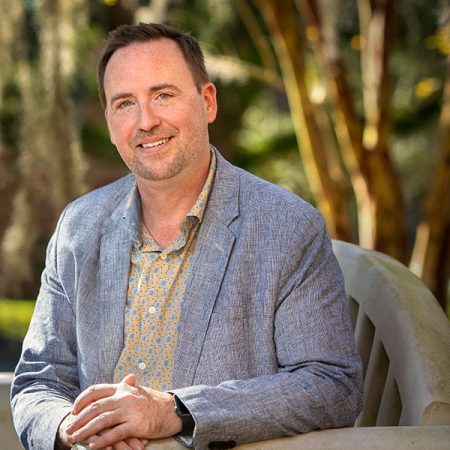 With yet another deadly mass shooting providing the backdrop, the White House announced Thursday a host of executive actions aimed at curbing gun violence.
President Joe Biden announced six separate actions to take illicit guns out of the hands of criminals and send resources toward community violence prevention. Administration officials said these measures comprise an "initial set" of actions the president is set to take to curb gun violence. 
While addressing two mass shootings in less than a week last month, Biden urged Congress to pass measures that stiffened background checks and banned assault weapons. Those measures have stalled and today's announcement comes as details are still emerging about Wednesday's mass shooting of five people in Rock Hill, South Carolina, which included a doctor and two children ages 5 and 9 among those slain.
Experts at Florida State are ready to provide perspective on gun violence, Biden's executive actions and the prospects for firearms legislation in a congress that is sharply divided.  
Jillian Turanovic, associate professor of criminology
(850) 645–0375; jturanovic@fsu.edu
Turanovic is an expert on victimization and violence. Her research is supported by grants from the National Institute of Justice, the National Science Foundation, and the Office for Victims of Crime. She received the 2019 Ruth Shonle Cavan Young Scholar Award from the American Society of Criminology.
"Mass shootings and gun violence have plagued this country for many decades,"  Turanovic said. "Sadly, mass shootings are not a new problem, and thousands of people die from gun violence each year — most often in private residences and at the hands of people they know, due to issues stemming from domestic violence and other disputes. We are currently witnessing a rise in homicide in many cities, particularly in blighted urban communities. Family massacres have also been increasing over the past several years."
Benjamin Dowd-Arrow, visiting assistant professor, Public Health Program, College of Social Sciences and Public Policy
benjamin.dowd-arrow@fsu.edu
Dowd-Arrow's research includes gun ownership and fear and examines the mechanisms of social inequality with his primary focus on outcomes related to physical and mental health. Most of his current research focuses on firearms, politics and personal well-being.
Gary Kleck, David J. Bordua Emeritus Professor of Criminology, College of Criminology & Criminal Justice 
gkleck@fsu.edu
Kleck is an expert on gun control, deterrence, crime control and violence.
Emma E. Fridel, assistant professor, College of Criminology & Criminal Justice
efridel@fsu.edu
She primarily studies violence and aggression with a focus on homicide, including school violence, homicide–suicide, serial and mass murder, and fatal officer-citizen encounters.