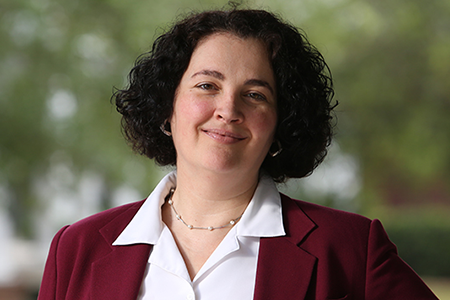 A wastewater reservoir at a long-abandoned phosphate plant near Tampa is threatening to unleash a 20-foot wave of water, leaving the region's residents, businesses and the environment facing an uncertain immediate and long-term future. 
Emergency crews in Manatee County are attempting to relieve pressure by draining the reservoir to avoid a complete breach and pumping the water into Tampa Bay. Florida Gov. Ron DeSantis declared a state of emergency, and 300 homes and businesses in the area have been ordered to evacuate. 
The leak at the former fertilizer-manufacturing facility and the threat it presents to environmental, health and economic interests have prompted a host of state and federal agencies to respond. 
Experts at Florida State University are ready to help provide context and perspective on this evolving situation and the wide range of implications it presents. 
Erin Ryan, Elizabeth C. & Clyde W. Atkinson Professor and associate dean for Environmental Programs, FSU College of Law
eryan@law.fsu.edu
Ryan teaches in the areas of environmental and natural resources law, property and land use, water law, negotiation and federalism. She can discuss water law and the environmental implications of the Piney Point reservoir failure.
Gang Chen, professor of civil & environmental engineering
(850) 410-6303; gchen@eng.famu.fsu.edu
Chen's areas of expertise include subsurface water flow, pollutant transport modeling, genetic microbiology and interfacial phenomena.
Tarek Abichou, professor of civil & environmental engineering 
abichou@eng.famu.fsu.edu
Abichou's research includes geoenvironmental engineering, geotechnical engineering-sustainable solid waste management and measuring modeling and mitigating fugitive emissions from landfills.