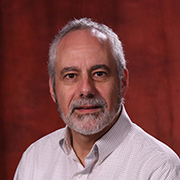 Chair, Department of Clinical Sciences and Laurie L. Dozier Jr., M.D., Education Director and Professor of Internal Medicine
Dr. Appelbaum is a Professor in Clinical Sciences at the FSU College of Medicine. He is an expert on HIV/AIDS and HIV and aging, as well as primary care in general and health disparities within the LGBT community.
(850) 645-1227
jonathan.appelbaum@med.fsu.edu

Clinical Professor, College of Law
Professor Laroche directs and teaches in the Gender and Family Justice Clinic within our Public Interest Law Center. She conducts research and presentations on criminal justice reform, family law, gender, implicit bias, access to justice and legal resources, voting rights restoration for people with felonies (Florida's Amendment 4), and diversity in the legal profession.