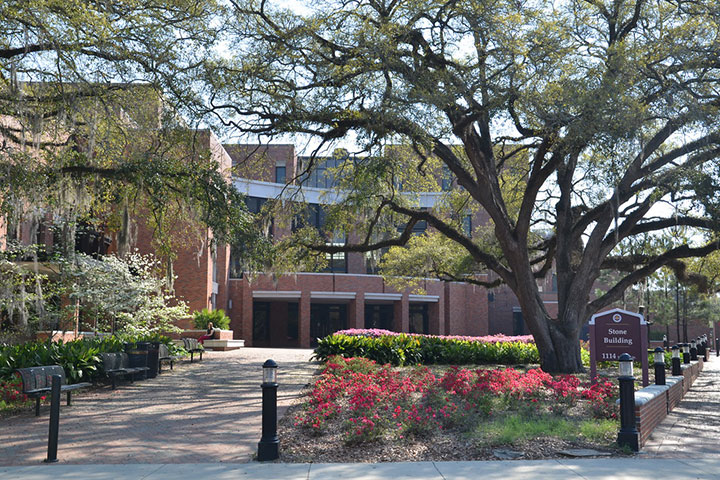 Florida State University's College of Education has received three multimillion-dollar grants to fund projects aimed at addressing the shortage of qualified special education teachers faced by school districts across the nation.
With funding from the U.S. Department of Education's Office of Special Education Programs, each of these five-year grants will train future teachers and university faculty to improve educational outcomes for individuals with disabilities.
"The College of Education is committed to addressing the needs of all students," said Damon Andrew, dean of the College of Education. "We're confident that these new projects will help equip the next generation of teachers and researchers with the skills to ensure student success."
Two of the training grants will prepare doctoral students for university faculty positions. Project RAISE (Research-based Academic Interventions for Students with Extensive Support Needs) will help students gain expertise in academic interventions for students who have extensive support needs, such as autism and intellectual disabilities.
R2D2 (Preparing the Next Generation of Reading Disabilities and Dyslexia Researchers) scholars will prepare to become experts in reading disabilities and dyslexia.
Beginning next fall, five RAISE and five R2D2 scholars will join Florida State's thriving inclusive and interdisciplinary intellectual community.
"There has been a sharp increase in the number of states seeking to reform education for students with dyslexia by passing dyslexia-specific statutes," said Nicole Patton Terry, the Olive & Manuel Bordas Professor of Education and associate director of the Florida Center for Reading Research. "However, these legislative considerations have outpaced the dyslexia expertise found among most school personnel, graduating preservice teachers and even faculty in universities."
Responding to this challenge, R2D2 scholars will gain a graduate certificate in dyslexia through a partnership with the University of Florida. They also will participate in apprenticeship opportunities at the Florida Center for Reading Research, where multiple research projects are focused on individuals with reading disabilities, including the Florida Learning Disabilities Research Center.
RAISE scholars will engage in apprenticeship opportunities with national experts and participate in national policy and advocacy events with the Higher Education Consortium of Special Educators.
After four years of intensive mentorship and apprenticeship, RAISE and R2D2 scholars will graduate ready to find success as researchers, university teachers and leaders in the field of higher education. In addition to earning a doctoral degree in curriculum and instruction from Florida State's College of Education, these 10 doctoral students will also receive a competitive $30,000 stipend, full tuition, health insurance and travel funding.
The college also received a grant to train practicing teachers and clinicians to work with students with developmental disabilities. The K-12 Individuals with Developmental Disabilities (KiDDs) project is a collaboration between Florida State's School of Communication Science and Disorders and special education faculty members at FSU and Florida A&M University.
Beginning in fall 2020, 45 KiDDs scholars will complete graduate training to become special education teachers, speech language pathologists, physical therapists and occupational therapists. By infusing coursework within the four respective master's programs, KiDDs scholars will gain in-depth disciplinary and interdisciplinary knowledge and skills to serve students with disabilities.
Moreover, through specialized seminars, family-professional partnerships and hands-on joint experiences in authentic contexts, KiDDs scholars will graduate ready to work on multidisciplinary educational teams to develop, implement, evaluate and disseminate evidence-based and culturally-responsive practices.
Collectively, these projects aim to make a difference in the lives of students with various disabilities. As the need for experts and specialists grow, graduates from these projects and programs will help lead the conversation in special education and improve the lives of all students.
"Like other states across the nation, Florida is experiencing astronomical increases in the number of students with disabilities," said Jenny Root, assistant professor of special education in the College of Education. "For example, between 2008 and 2015, the percentage of Florida students served under the category of autism increased by 158.4 percent. What we realized is that not only do we need more teachers, but we also need more university faculty equipped with the expertise to prepare those teachers."
All three programs are accepting applications for fall 2020. For additional information, visit https://education.fsu.edu