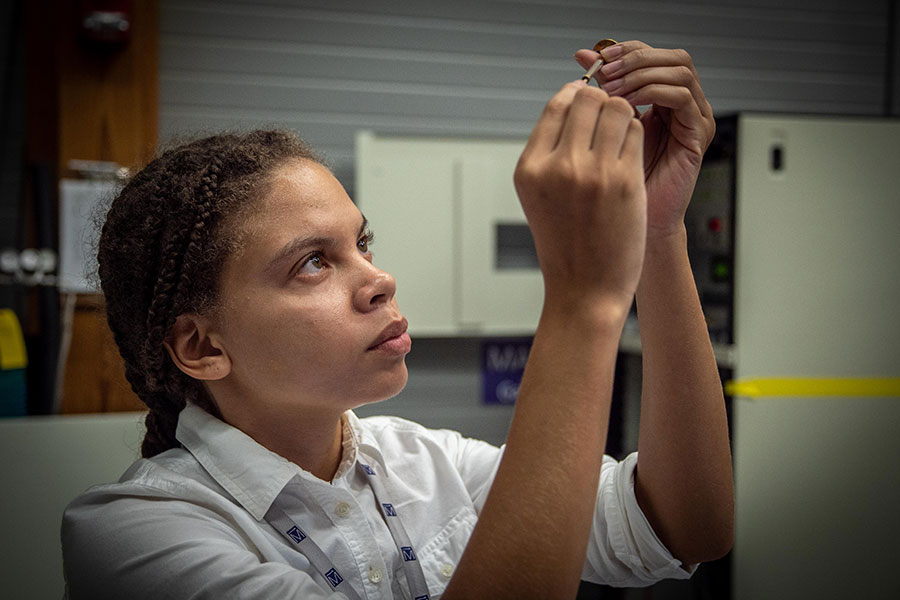 Florida State University will be honored with a prestigious national award in recognition of its exemplary programs that provide high-quality research experiences for undergraduates.
The Council on Undergraduate Research will present the 2019 Campus-wide Award for Undergraduate Research Accomplishments (AURA) at the CUR Executive Board reception at the annual meeting of the Association of American Colleges & Universities in January in Washington, D.C.
A national leader in undergraduate research, Florida State provides a research-supportive environment, which has resulted in strong growth in undergraduate research participation. The university intentionally embeds research throughout college learning, regardless of major, including oft-overlooked disciplines like business, creative arts and humanities.
"We're extremely proud of the many ways our undergraduates are connecting and contributing to the research mission of Florida State University," said Karen Laughlin, dean of Undergraduate Studies. "Their important work wouldn't be possible without our dedicated faculty mentors and Center for Undergraduate Research and Academic Engagement staff. So much work has been done to ensure broad participation in research and creative activity across the Florida State campus, and it is a wonderful honor to receive this recognition from the Council for Undergraduate Research."
FSU's Undergraduate Research Opportunity Program (UROP) strives to get students involved early and often. Launched in 2012-2013, UROP provides first-, second-year and transfer students the opportunity to join a community of hundreds of students to gain hands-on research skills, explore academic and career interests, and learn to think in creative and innovative ways.
Since its inception, the program has grown exponentially from 79 students in the first cohort in 2012-2013 to over 400 students in 2019-2020.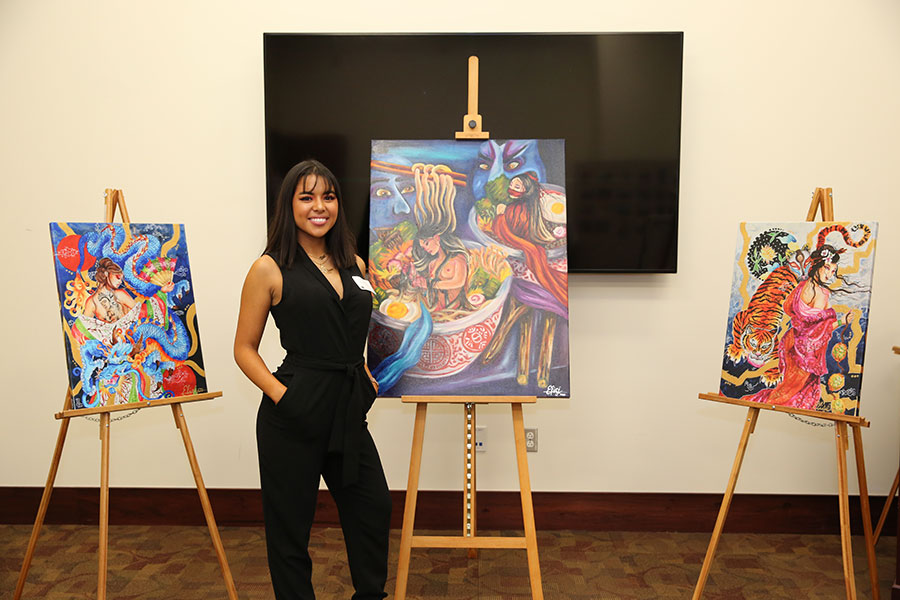 Another example of how undergraduate research is flourishing at FSU is participation in the Honors in the Major (HITM) program, which gives third- and fourth-year students an opportunity to build upon previous research experiences and challenge themselves personally and professionally by producing an original honors thesis. Since the HITM program's inception in 1935, more than 3,200 students have successfully defended an honors thesis, including 174 during the 2018-2019 academic year.
"This award is truly a recognition of the campus-wide effort to integrate undergraduates into the research ecosystem that is integral to a Research I university," said Latika Young, director of the Center for Undergraduate Research & Academic Engagement. "It is a celebration of the faculty mentors, postdoctoral fellows, graduate students and countless campus partners who supervise and support our undergraduates from their earliest forays into research assistantships to the eventual dissemination of their own original work. We are honored to accept this award, and we look forward to continuing to promote undergraduate research excellence across campus."
Now in its fifth year, the AURA award draws on CUR's Characteristics of Excellence in Undergraduate Research, which outlines criteria for exceptional undergraduate research, scholarship, and creative activity programs. Campuses must demonstrate depth and breadth in their undergraduate research initiatives and evidence of continual innovation to receive the award.
"The 2019 AURA recipients demonstrate a dedication to diversity of undergraduates and academic fields, dissemination of student research, attention to essential support services and continual assessment," said Lindsay Currie, CUR's executive officer. "CUR salutes these higher education institutions for their commitment to excellence in undergraduate research, scholarship and creative inquiry on their campuses."
For more information on undergraduate research at Florida State, visit the Center for Undergraduate Research and Academic Engagement at https://cre.fsu.edu/.
Founded in 1978, the Council on Undergraduate Research (CUR) is an organization of individual, institutional, and affiliate members from around the world that share a focus on providing high-quality and collaborative undergraduate research, scholarly, and creative activity opportunities for faculty and students. More than 700 institutions and more than 13,000 individuals belong to CUR. CUR believes that faculty members enhance their teaching and contribution to society by remaining active in research and by involving undergraduates in research, and that students engaged in undergraduate research succeed in their studies and professional advancement.