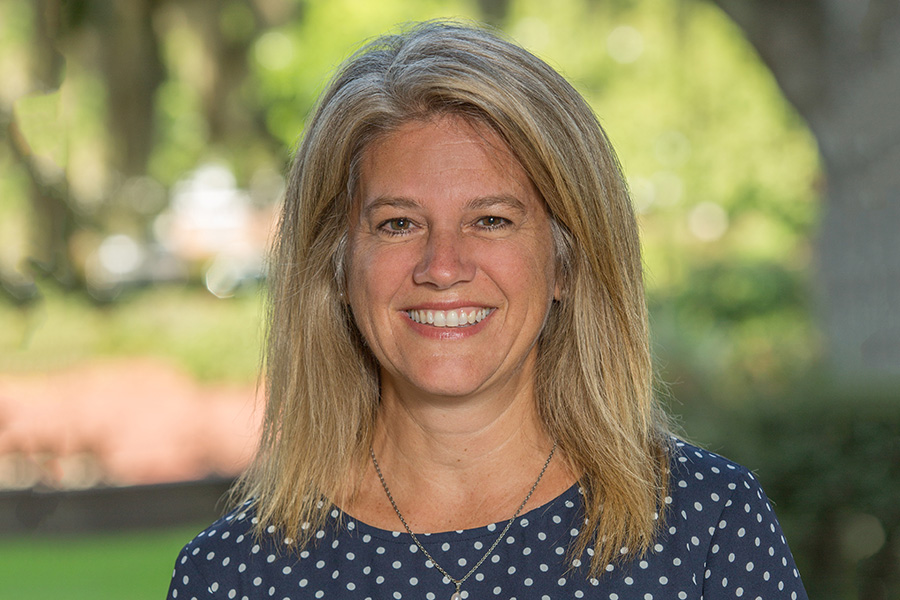 Florida State University has selected Amy B. Magnuson as director of University Health Services, effective immediately.
Magnuson has served as interim director of University Health Services since May 2017 leading up to her permanent appointment to the position.
"I am looking forward to working with Amy closely as we develop a holistic, university-wide approach to student wellness and continue the excellent work of the UHS department," said Angela Lauer Chong, associate vice president for health and wellness in the Division of Student Affairs.
Magnuson, who brings more than 20 years of experience in health and wellness to the position, served as director of the Center for Health Advocacy and Wellness at the Health and Wellness Center for 13 years until assuming the role of interim director of UHS.
"My time as interim director of University Health Services has been the most rewarding and challenging of my 20 years at FSU," Magnuson said. "I was honored to accept the interim position and provide oversight and direction for the health center. As director, I will continue to advocate for a healthier campus community and ensure that FSU students' well-being is at the center of every decision."
Magnuson will direct a team of 170 UHS staff that serves nearly 42,000 students at FSU. University Health Services strives to be a national leader in college health and wellness, providing health promotion, prevention and medical services. Emphasizing healthy lifestyle decisions, self-care and academic success, the mission of UHS is to facilitate and contribute to the well-being of FSU students and the community.
"I am excited to finalize Amy's leadership position within the Division of Student Affairs," said Amy Hecht, vice president for Student Affairs. "As Angela Chong leads us in incorporating and expanding health and wellness efforts across the university, Amy Magnuson will play a key role in advancing the Division of Student Affairs' strategic initiatives."
A three-time graduate of Florida State, Magnuson also teaches in the Department of Nutrition, Food and Exercise Sciences in the College of Human Sciences. She is an active member of the National Association of Student Personnel Administrators and the American College Health Association. Her research interests include high-risk behaviors of college students, eating disorders and interpersonal violence.
University Health Services provides primary care, priority care, gynecological services, a travel clinic, immunizations, an allergy clinic, psychiatric services, diagnostic imaging, physical therapy and a medical response unit. Family practice-type services and priority care services include minor suturing, splinting and intravenous therapy for acute injuries and illnesses.