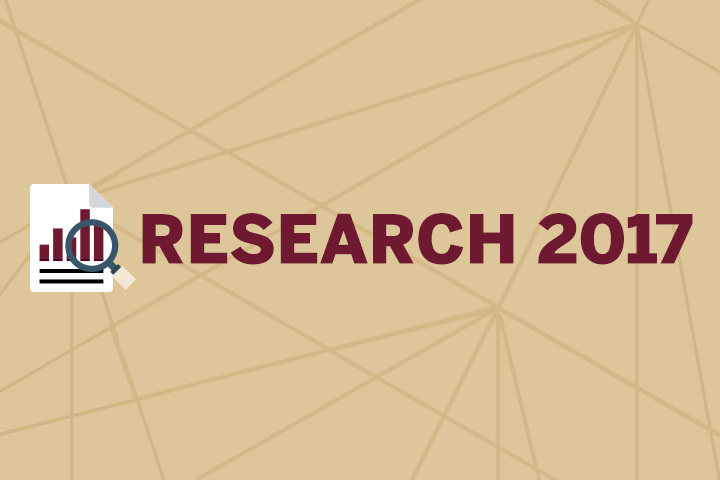 Florida State University researchers pushed their work to new heights in 2017, engaging in research and creative activity that produced extraordinary work and made international headlines.
Here are some of the highlights of the past year:
FSU HITS RECORD NIH FUNDING
Florida State University researchers brought in record funding of $35.8 million from the National Institutes of Health this past fiscal year. That is more than double the amount the university received five years ago. This positions the university as one of the leaders in the state in health and biomedical research. The university ranked fifth in Florida for funding from the NIH, ahead of heavyweights such as the Mayo Clinic in Jacksonville and the H. Lee Moffitt Cancer Center and Research Institute in Tampa.
HOW LONG DID DINOSAUR EGGS INCUBATE? RESEARCH SAYS 3-6 MONTHS
Groundbreaking research led by FSU Professor of Biological Science Gregory Erickson found that it took dinosaur eggs anywhere from three to six months to incubate. Using embryonic dental records of these prehistoric creatures, researchers were able to examine the growth lines in the teeth. The implications of this research are considerable. Given that these creatures took a while to reach adult size and had slow incubation times, they would have been at a distinct disadvantage compared to other animals that survived the extinction event.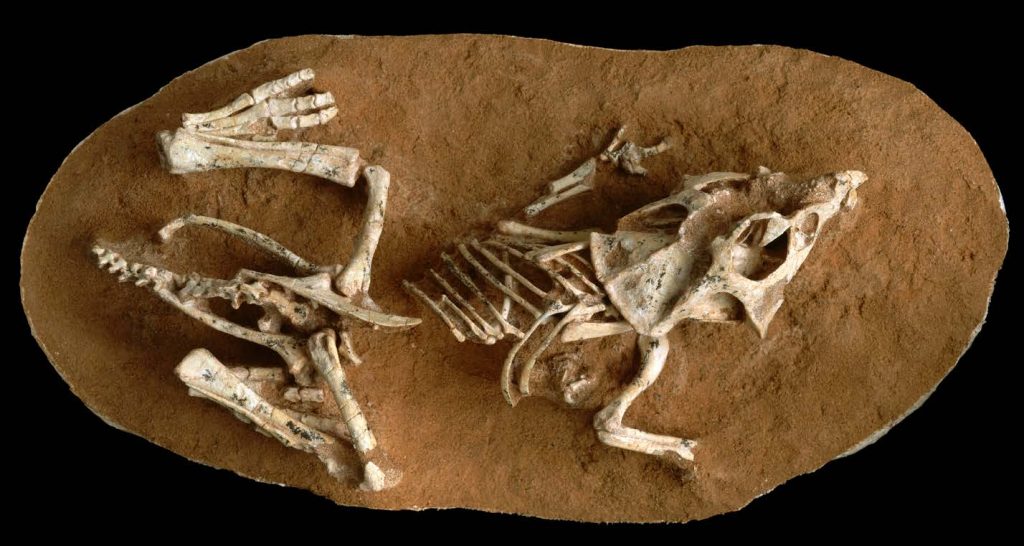 FSU MAKES WORLD-CLASS HIRES
Florida State continues to push ahead by bringing world-class talent to the university's labs and classrooms.
In 2017, FSU hired eminent psychologist and National Academy of Medicine member Norman Anderson as assistant vice president for research and academic affairs. Anderson, who has dual appointments in the College of Social Work and the College of Nursing, has been mentoring young faculty and building interdisciplinary programs to enhance existing research endeavors.
The university also hired Lance Cooley, a scientist from the Fermi National Accelerator Laboratory, who joined the Applied Superconductivity Center at the National MagLab this past fall. Cooley is an expert in superconducting materials and is part of a group working on upgrades to the Large Hadron Collider, the world's most powerful particle accelerator located at the European Organization for Nuclear Research, also referred to as CERN.
In addition, Professor of Biological Science Peter Fraser joined the faculty in January 2017 as the Fowler Professor. Fraser joined FSU from the Babraham Institute, a biomedical research institute in the United Kingdom where he held a variety of research and leadership positions. He also served on the faculty of Erasmus University in The Netherlands.
MAGLAB SHATTERS SUPERCONDUCTING MAGNET WORLD RECORD
The FSU-headquartered National High Magnetic Field Laboratory shattered another world record with the testing of a 32-tesla magnet. The new magnet is 33 percent stronger than what had previously been the world's strongest superconducting magnet used for research and will allow physicists studying materials to explore how electrons interact with each other and their atomic environment to shape our world.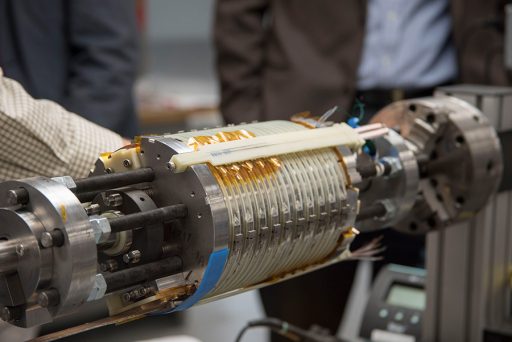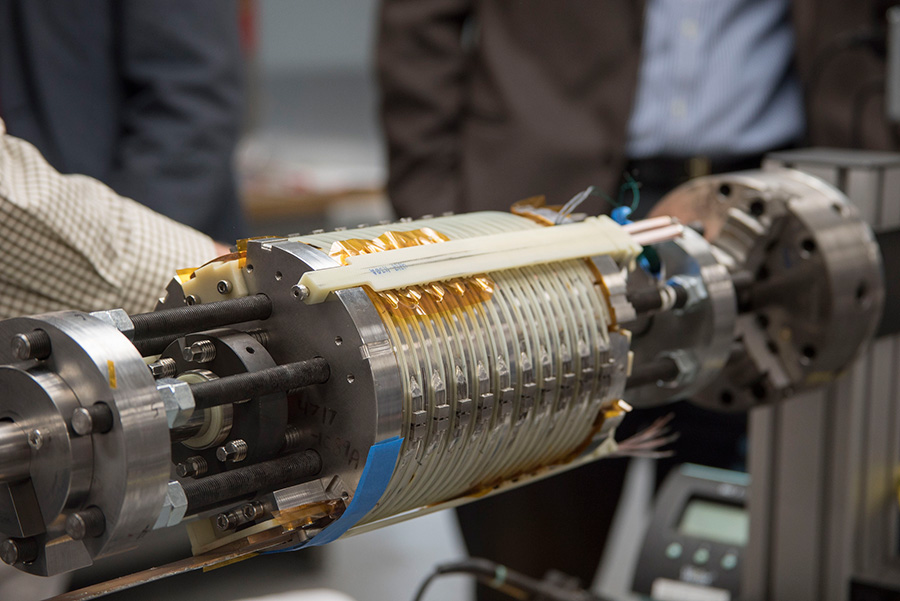 THINK BRAIN GAMES MAKE YOU SMARTER? THINK AGAIN
Ads tell us you can boost your brain power by playing simple games or using products from a growing brain-training industry. But science says think again. FSU Professor of Psychology Neil Charness and Associate Professor of Psychology Wally Boot found that there is actually little evidence that brain games help preserve or grow cognitive function.
ENCOURAGING TRENDS FOR INFANT MORTALITY
A new study from the FSU College of Medicine found that 18 states are on track to eliminate racial disparities in infant mortality by 2050 if current trends hold. Researchers project that more than 4,000 babies per year could be saved by eliminating racial disparities in these states — gaps that are caused by a wide range of factors including housing and food, economics status, structural racism, insurance coverage and access to health care.
FSU SHAKESPEARE SCHOLAR DELVES INTO EARLY VERSION OF HAMLET
"To be or not to be, that is the question" may be one of William Shakespeare's most famous lines. Yet, a different version of Hamlet's soliloquy exists in what scholars consider a first edition of the play, now called First Quarto (Q1) Hamlet. Students from FSU's Theatre Encounters class performed this early version of the Shakespearean tragedy under the direction of Professor of Theatre Terri Bourus. In this early version, Hamlet is about 18 or 19 years old, said Bourus, who also holds an appointment in English. Bourus is also working with Professor Gary Taylor and the New Oxford Shakespeare project on a volume of all of the early versions of Shakespeare's poems and plays.
SIX AAAS FELLOWS
Six FSU faculty members joined the rank of fellow of the American Association for the Advancement of Science. Professors Todd Adams, Igor Alabugin, Thomas Joiner, Hong Li, Efstratios Manousakis and Qing-Xiang "Amy" Sang are among the 296 honorees this year. They join 38 other FSU faculty members who have achieved the rank of fellow since 1957. They will be recognized and presented with an official certificate and gold and blue rosette pin at the AAAS annual meeting in Texas this February.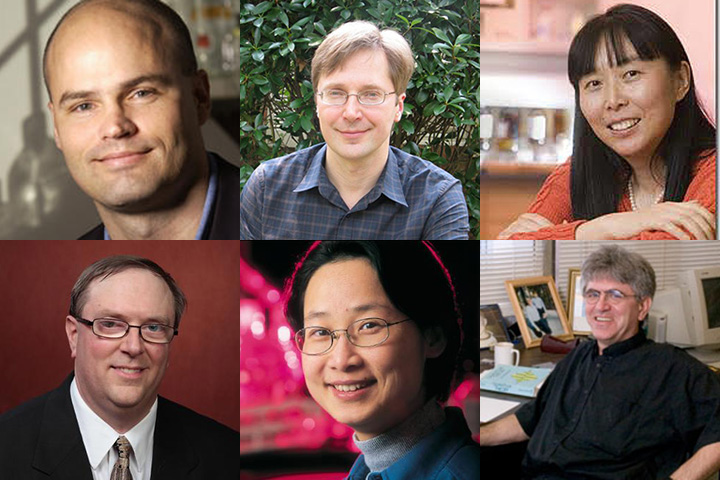 IS YOUR BRAIN A GPS?
New research by FSU Assistant Professor of Psychology Aaron Wilber sheds light on how the brain performs calculations that work a lot like a global positioning system or GPS. Essentially, a part of the brain integrates information from the various senses and helps a person understand what action to take as a result. The response gets recorded as a memory, creating a map of the location that a person can recall to help react to certain situations.
CONFIDENCE, NOT ABILITY HOLDING GIRLS BACK IN MATH PROGRAMS
Assistant Professor of Education Lara Perez-Felkner, in a study published last April, found that when it comes to math, girls regularly mark their abilities lower than boys, even when there is no observable difference between the two. Researchers found this perception gap is particularly wide in upper levels of mathematics where boys rated their ability 27 percent higher than girls did.