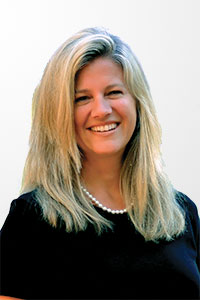 Florida State University Interim Vice President for Student Affairs Allison Crume has appointed Amy Magnuson to serve as interim director of University Health Services effective May 19.
Magnuson will lead the department on an interim basis following the retirement of Lesley Sacher, who joined FSU in 1999 as director.
Under Sacher's leadership, University Health Services grew from a simple health clinic into a vital facility on campus. She was a pioneer in the field of college health and was committed to meeting the changing needs of the campus community.
"We are thankful for the many years of leadership and dedicated service Lesley brought to Florida State," Crume said. "We appreciate Amy stepping up to guide the University Health Services team in continuing our commitment to high-quality medical care and wellness initiatives for students."
As interim director, Magnuson will oversee all University Health Services, which include comprehensive medical care, psychiatry, women's health, dentistry and health advocacy.
Magnuson has served as director of the Center for Health Advocacy in University Health Services since 2003, where she provides leadership and support for the prevention of high-risk drinking and drug misuse, interpersonal violence, eating disorders and the promotion of wellness, healthy eating and sexual health.
A three-time graduate of Florida State, Magnuson also teaches in the Department of Nutrition, Food and Exercise Sciences in the College of Human Sciences. She is an active member of the National Association of Student Personnel Administrators and the American College Health Association. Her research interests include high-risk behaviors of college students, eating disorders and interpersonal violence.