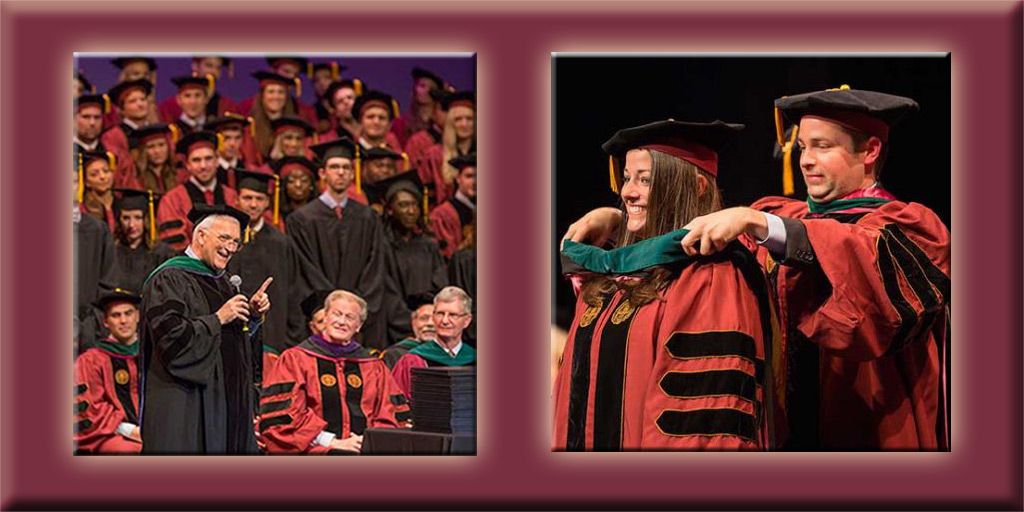 TALLAHASSEE, Fla. — The Florida State University College of Medicine will graduate its 13th class of medical students at a commencement ceremony Saturday. Dr. Jonathan Appelbaum — the college's Laurie L. Dozier Jr., M.D., Education Director and Professor of Internal Medicine — will deliver the commencement address.
Among the graduates will be former FSU football All-American and Rhodes Scholar Myron Rolle.
The commencement ceremony will take place:
SATURDAY, MAY 20
10 A.M.
RUBY DIAMOND CONCERT HALL
222 S. COPELAND ST.
FLORIDA STATE UNIVERSITY
In addition, the college will graduate its eighth class of students with the Bridge to Clinical Medicine Master of Science Degree in Biomedical Sciences. By completing the program, the 11 students have qualified to begin medical school at Florida State May 30 as members of the incoming Class of 2021.
The Bridge Program has been credited with increasing the number of qualified candidates for medical school from backgrounds underrepresented in medicine, including minority students and students from rural communities. Bridge and other outreach programs have helped the College of Medicine become the only U.S. medical school among the top 10 in percentage of both black and Hispanic enrollment. Thanks in part to Bridge, FSU medical alumni are practicing in rural communities at rates significantly above the national average. Seventy-six FSU alumni are caring for patients in the Florida Panhandle and rural border counties.