Do you think cancer-fighting drugs are important? How about expanding our understanding of the universe? What about finding ways to help the victims of human trafficking? These and many other critical societal issues are being studied by Florida State University researchers every day.
Let's take a quick peek at 10 of the ways FSU is improving our lives and our world.
1. Saving Breast Cancer Patients
Florida State University chemistry Professor Robert Holton created a synthetic drug called Taxol that went into widespread use for breast and ovarian cancer treatment in 1992. At the time of its approval, the National Cancer Institute said it was the most important cancer drug created in the last 15 years.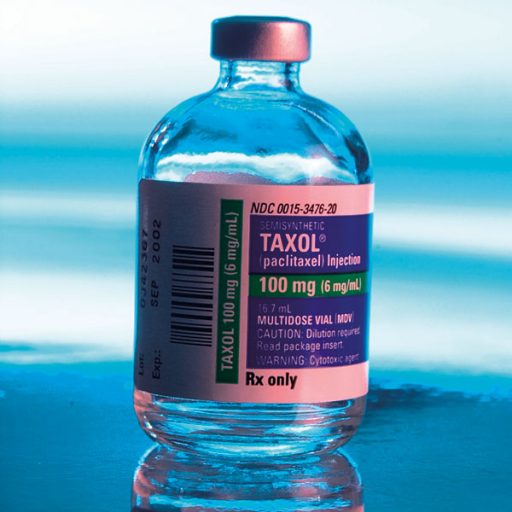 2. Paving the way on Zika research
FSU Professor of Biological Science Hengli Tang partnered with former grad school classmates at Johns Hopkins University to publish one of the first papers showing a link between Zika and microcephaly. They've been working feverishly to identify drug compounds that can treat the virus and have so far identified compounds that can stop replication of the disease.
3. Helping young mothers raise healthy babies
Mimi Graham, director of the Center for Prevention and Early Intervention Policy at FSU, developed a curriculum of five books that nurses, social workers and child development specialists can give to teen mothers, poor families and pregnant women in need of support or guidance. More than 3,700 home visitation programs across the country use the curriculum as does the U.S. Department of Defense for its international New Parent Support Program.
4. Creating feather-light carbon nanotubes that can transform the way prosthetic limbs fit the body
FSU's High Performance Materials Institute is working on producing large amounts of a state-of-the-art material called buckypaper that is being tested for use in areas such as electronics, energy, medicine, space and transportation. Some current examples of applications for the technology include more comfortable and responsive prosthetic sockets for amputees, new metal shielding in airplanes and foldable electronics, just to name a few.
5. Pushing the limits of artistic expression at a national choreography center
The Maggie Allesee National Center for Choreography (MANCC) is the only national choreography center at a major research institution in the world. In addition to supporting burgeoning artists, the center has created 60 short films and podcasts that document the creative experience at MANCC, giving fellow artists a toolkit to use in promoting and researching their creative endeavors.
6. Building the world's most powerful magnets
The world's most powerful magnets are being put to some really good use. Some of them are helping to expand our knowledge of the known universe by allowing scientists from all over the world to examine materials as they are bombarded by extremely powerful magnetic fields. Others are revealing new ways to classify the severity of a stroke, aid in diagnosis and evaluate potential treatments. There are also magnets being used to break down the components of substances like oil, so we can put that precious resource to better use. These, and many other magnet-driven activities are being done at the FSU-headquartered National High Magnetic Field Laboratory.
7. Teaching babies to eat through the power of music
FSU Robert O. Lawton Distinguished Professor of Music Therapy Jayne Standley developed the Pacifier Activated Lullaby (PAL), a pacifier that uses musical lullabies to help preterm infants learn the muscle movements needed to suck, and ultimately eat. The PAL is wired to play gentle lullabies whenever the baby sucks on it correctly, providing positive reinforcement that makes them want to continue the sucking motion.
8. Aiding victims of human trafficking
The Center for Advancement of Human Rights actively supports human rights works by providing legal and social services for victims of human trafficking in Florida. The center's staff also trains law enforcement and non-governmental organizations throughout the world engaged in human trafficking rescue operations.
9. Training physicians to go to high-need places
The Florida State University College of Medicine has a special mission to train primary care physicians and send them to underserved communities throughout the state. The college is among the top producers of family physicians in the U.S., according to the American Academy of Family Physicians.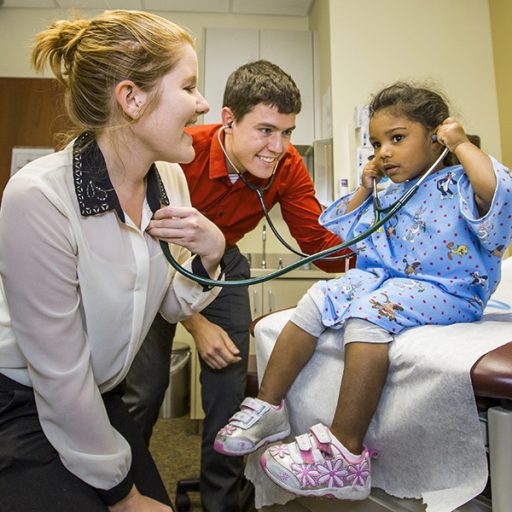 10. Cutting edge oil spill research
When 4.9 million barrels of oil flowed into the Gulf of Mexico in 2010, people worldwide feared the long-term environmental impact the Deepwater Horizon spill could have on the Gulf coast. FSU was chosen to lead a $20 million investigation into how the Gulf was faring and where the oil was going in the aftermath of the spill. Many of those research projects continue to this day as scientists learn more and more about the Gulf and its recovery.