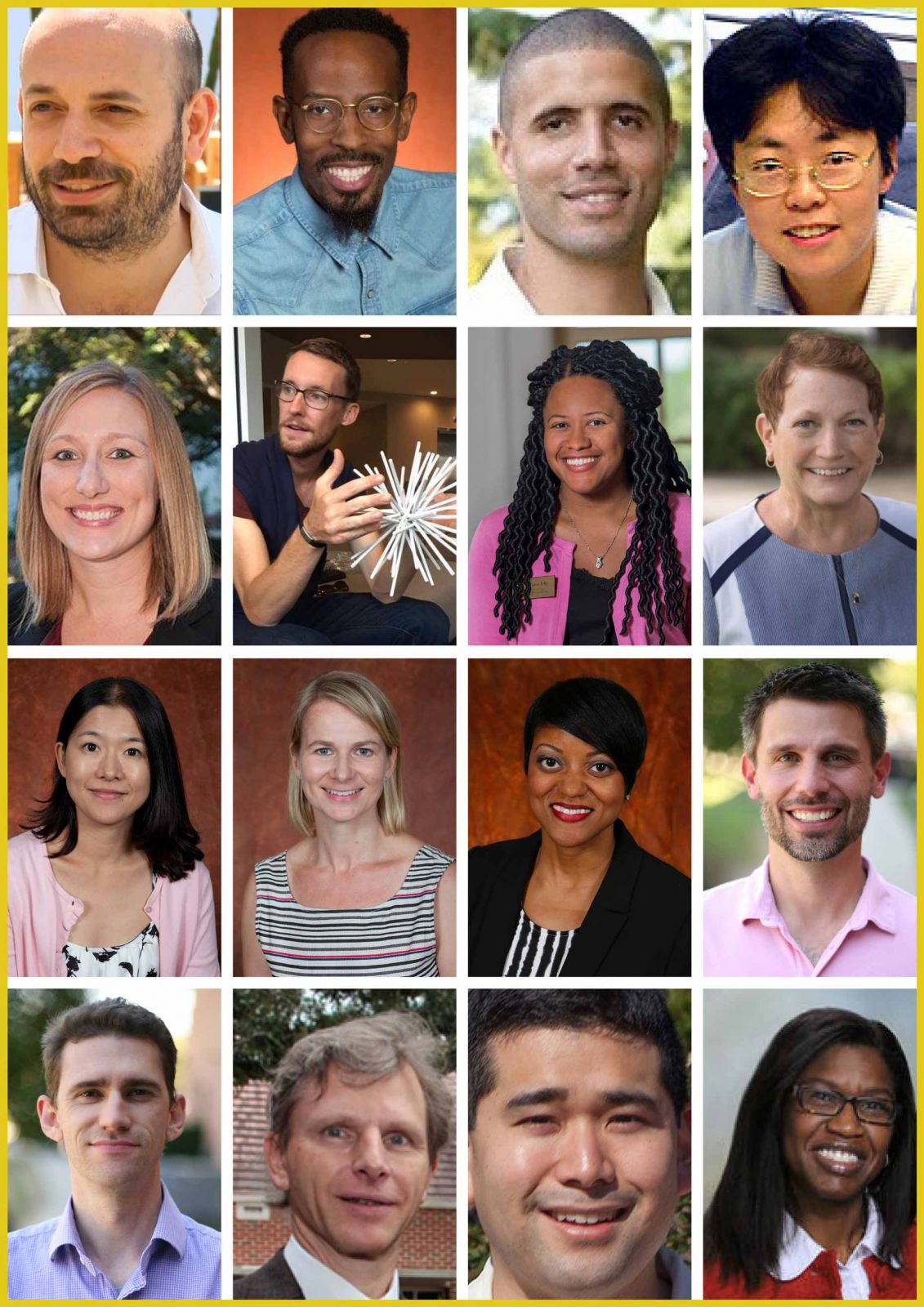 HONORS AND AWARDS
Antonio Méndez Esparza, (College of Motion Picture Arts) Filmmaker in Residence, was nominated for the John Cassavetes Award for his feature film "Life and Nothing More," which follows a young African-American man on the edge of adulthood who is searching for his purpose in today's America. The movie also received a Best Actress nomination from the Independent Spirit Awards.
Willie Wright, Ph.D. (Geography) and Adam Bledsoe, Ph.D. (Geography) received the Urban Geography Journal Workshop/Seminar Award which will support, "The Future of (anti) Blackness in the American Metropole," a workshop they created for Fall 2019. The workshop will invite leading scholars and organizers, whose research and teaching focuses include urban and cultural geography and social movements, to discuss the exploitation of majority Black municipalities and Black communities under the "neoliberal revolution," seeking to dialogue and devise ways communities may self-organize to foster social, economic and political enfranchisement.
Charlotte Edwards Maguire Medical Library (College of Medicine) received the 2017 Distinguished Library Award from the Consortium of Southern Biomedical Libraries which recognizes innovation, sustainability and programs at member libraries that contribute to the library's mission of service, education, research and patient care to the academic institution or the community.
Hui Li, Ph.D. (Engineering) has been elevated to the highest grade of membership in the Institute of Electrical and Electronics Engineers for her contributions to bidirectional converters for utility applications and high efficiency PV converters.
Louis Cattafesta, Ph.D. (Engineering) has been elected Fellow of the American Physical Society for his contributions in active flow control and aeroacoustics.
Alishia Piotrowski (Hospitality) graduated with a doctorate in education from the FSU College of Education in December. Her dissertation is titled "Leading the Way: How First-Generation Students Navigate Leader Identity Development."
John Schwenkler, Ph.D. (Philosophy) received the 2017 Sanders Prize in Philosophy of Mind from the Marc Sanders Foundation for an essay he co-authored. The essay, "Intending is Believing," won $10,000 and will be published in the journal Analytic Philosophy.
Kara Irby Payne, (University Communications) was recognized as a 2017 "Notable Nole" by the Florida State University Alumni Association. The award is given to young alumni for their significant contributions to their professions, communities or alma mater.
Sherry Schofield, Ph.D. (Retail, Merchandising and Product Development) was awarded the 2017 International Textile and Apparel Association Fellow Award for her contributions to the field of textiles and apparel as well as her service to the association.
Motoko Akiba, Ph.D. (Education) Vanessa Dennen, Ph.D. (Education) Tamara Bertrand Jones, Ph.D. (Education) and Sherry A. Southerland, Ph.D. (Education) were selected as 2017-2019 associate editors of the journal Educational Researcher published by the American Educational Research Association.
Michael Giardina, Ph.D. (Education) and Joshua Newman, Ph.D., (Education) were named inaugural fellows of the North American Society for the Sociology of Sport Research at its annual conference held in November in Windsor, Ontario.
BYLINES
Eric Chassignet, Ph.D. (Center for Ocean-Atmospheric Prediction Studies) and Vasu Misra, Ph.D. (Center for Ocean-Atmospheric Prediction Studies) co-authored "Florida's Climate: Changes, Variations & Impacts," a book in collaboration with colleagues at the University of Florida and South Florida Water Management District. The book examines the current state of research on Florida's climate, including physical climate benchmarks; climate prediction, projection and attribution; and the impacts of climate and climate change on the people and natural resources in the state.
Chris Uejio, Ph.D. (Geography) co-authored "Changes in Extreme Events and the Potential Impacts on Human Health," published in the Journal of Air and Waste Management Association. The paper examines the relationship between the effects of climate change and its impacts on human and socioeconomic health in hopes of bringing the work of researchers studying climate impacts on human health to a larger audience.
Manoj Atolia, Ph.D. (Economics) co-authored "Roads or Schools: A Critical Tradeoff," an article published on the International Monetary Fund's blog, Insights and Analysis on Economics & Finance. The article investigates the investment in roads vs. school in countries with varying levels of infrastructural and economic development and the reasons behind such investment choices.
Sabrina Dickey, Ph.D. (Nursing) Aurellia Whitmore, Ph.D. (Nursing) and FAMU colleague Ellen Campbell, Ph.D. (Pharmacy) co-authored the research article "The Relation Among Prostate Cancer Knowledge and Psychosocial Factors for Prostate Cancer Screening Among African American men: A Correlational Study," published in the AIMS Public Health Journal.
Michael Giardina, Ph.D. (Education) co-edited the book, "Physical Culture, Ethnography and the Body: Theory, Method and Praxis" on research in athletics and physical activity.
PRESENTATIONS
Marcy Driscoll, Ph.D. (Education) was a keynote speaker at the 2017 Association for Educational Communications and Technology International Convention held Nov. 7-11, in Jacksonville, Florida.
SERVICE
Rose Skepple, Ed.D. (Education) was selected to serve as a 2018 Knight Creative Communities Institute Community Catalyst.