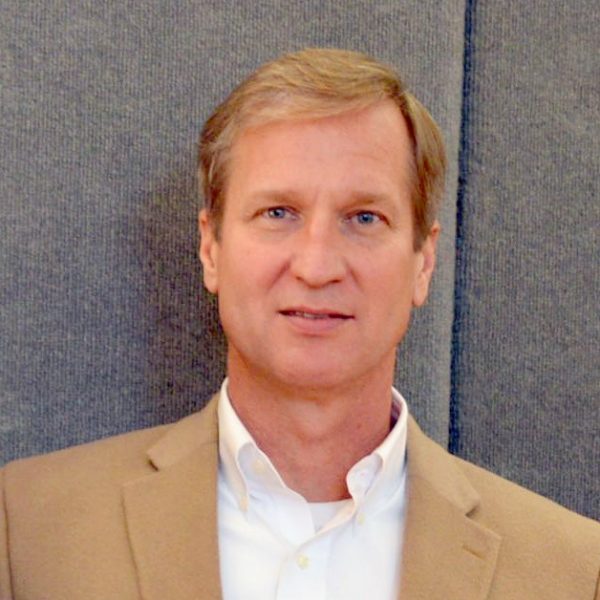 In the early days of March, COVID-19 cases were shutting down Europe and starting to spread throughout the United States. And on March 11, the World Health Organization officially classified the virus as a pandemic. 
Thus far, COVID-19 has killed more than 2.5 million people worldwide and touched every aspect of society – education, employment, personal care, mental health and so much more.  
Florida State University's world-renowned experts are available to comment on stories related to the current state of COVID-19 and what we've learned over the past year.  
EPIDEMIOLOGY 
Alan Rowan, teaching professor, Public Health Program 
(850) 645-8741; arowan@fsu.edu 
  
Rowan has held multiple public health positions in federal and state government. He teaches courses on infectious and chronic disease epidemiology in the College of Social Sciences and Public Policy.  
  
Last spring, Rowan was recruited by the state's COVID-19 task force to lend his expertise. Rowan responded by assembling a team of FSU Master of Public Health students whose work tracked the disease's spread and collected information vital in helping to prevent further spread. 
   
HOSPITALITY 
Nathaniel Line, associate professor, Dedman College of Hospitality 
(850) 645-2710; nline@dedman.fsu.edu  
Line's research experience includes demand shocks in the lodging industry and marketing environment, hospitality and tourism management and hospitality marketing.  
"The hospitality industry is well-positioned for a strong recovery in the coming months. Pent up demand for many hospitality services, including restaurant experiences, family vacations, weddings and other events, will likely lead to a surge in consumer spending as soon as it is safe to do so. The general willingness among the public to get vaccinations as they become available combined with continued vigilance and sensible social behavior will accelerate this process."  
  
Cynthia Johnson, Department Chair, Global Club Management & Leadership Program, Dedman College of Hospitality
(850) 645-9980; crjohnson@dedman.fsu.edu 
Johnson has more than 25 years of marketing, hospitality and management experience, including owning and operating an events and design firm for 10 years. She places PGA Golf Management and Global Club Management students in top 100 golf clubs and resorts worldwide and currently serves as the faculty adviser for the Club Managers Association of America Student Chapter. 
"COVID did not impact the private club industry quite as much as the hotel and restaurant segments of hospitality. Private clubs were able to pivot to a new business model fairly quick in order to keep their members feeling safe. I would expect that with more and more Americans getting vaccinated, clubs will be back to normal business operations by the end of spring. Of course, golf was one of the segments of hospitality that was able to thrive during this pandemic. I expect it will continue that growth pattern throughout this year and next." 
MOLECULAR BIOLOGY 
Qian Yin, assistant professor, Department of Biological Science 
(850) 644-1747; yin@bio.fsu.edu  
Yin's research group is interested in understanding how the immune system recognizes invading bacteria and viruses and launches a coordinated response to eliminate them. Her most recent work studies how bacterial and viral DNA induce inflammatory responses. A current project in the lab investigates how viruses shield themselves from, or even subjugate, key immune regulators.  
"It has been a little over year since COVID-19 first hit the U.S. We still don't have a miracle drug to cure COVID-19, but monoclonal antibodies are effective in controlling infection and reducing disease severity. With several vaccines already in use across the world, there is finally a hope to return to normal. The ultrafast development of COVID-19 vaccines, especially the two mRNA vaccines, builds on years of hard work and collaboration in academic and industry to study known viruses and test new vaccination strategy. The knowledge and insight gained from those studies quickly fed into the development of COVID-19 vaccines, underlining the importance of basic research. Basic research will keep equip us with better ways to fend off known pathogens and those that may come." 
SOLID WASTE MANAGEMENT CHALLENGES 
Juyeong Choi, assistant professor, FAMU-FSU College of Engineering, Resilient Infrastructure and Disaster Response Center
(850) 410-6190; jchoi@eng.famu.fsu.edu 
Tarek Abichou, professor, FAMU-FSU College of Engineering, Resilient Infrastructure and Disaster Response Center
(850) 410-6661; abichou@eng.famu.fsu.edu 
Abichou and Choi received a Rapid Response research grant from the National Science Foundation last year to study the impact of the pandemic on municipal waste systems. Work-from-home policies resulted in much more residential waste being generated and posed challenges for some systems.  
Abichou: "As a research team that has been studying different aspects of municipal solid waste management for many years, we wanted to monitor in-real time (almost) how will different components of the MSW system respond to the different challenges caused by the pandemic. We wanted to collect the adaptive strategies developed by the different solid waste systems in different areas of the countries respond to the pandemic. I am personally very surprised of how quickly most of the systems, we are working with, managed to adapt and maintain their operational capacities to serve the community." 
Choi: "In the beginning of the pandemic, most people were encouraged to work from home, which means that they are spending most of their time in their abodes; people put more boxes, bags, food take-out containers, and cardboard delivery boxes. These large quantities of municipal waste can overwhelm the capacity of local waste management systems, which is already constrained by workers' risk of exposure and the isolation of local areas as a result of travel bans. In such trying situations, we believe that understanding various adaptation processes taken by different municipal solid waste management systems (MSWMs) (i.e., across urban to rural areas) is important to develop best management practices for future pandemic events."