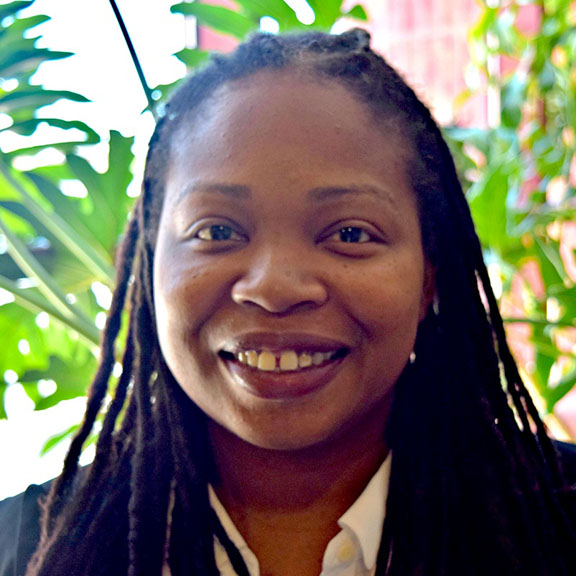 It's been seven years since the city of Flint, Michigan responded to a budget shortfall by switching its water source from Detroit, which draws from Lake Huron, to the Flint River. That move set off a years-long health crisis that has devastated lives and led to the indictment of the state's former governor and eight other public officials.
Florida State University Associate Sociology Professor Katrinell Davis has been studying Flint since before the crisis began. A class-action suit was settled in August 2020, and a judge is currently weighing a dismissal of charges against former Gov. Rick Snyder. With those recent reminders of what happened in Flint, Davis said the crisis is a prime example of "benign neglect" in forgotten communities across the country that leaves millions to fend for themselves. 
Davis, who has published journal articles on various aspects of the Flint crisis has been writing a book about it, "Tainted Tap," which will be released this May. She took a moment to discuss what's happened in Flint, what's happening now and what the future might hold for the beleaguered city. 
How did this happen?  
"In the years prior to the water crisis, the state had disinvested from the lead environmental protections for water management, and they were not reporting when there were problems with water. They weren't forcing communities to notify the public, to let them know when there were problems in the water like arsenic, E. coli and lead present.  
 Ultimately, various balls were dropped at the expense of the residents of the city. Water was tainted and people and children were poisoned. But Flint had been abandoned for decades so what we saw there was the manifestation of the fruit of benign neglect that we are seeing in other communities around the country, too." 
What was your experience in Flint and how did you become aware of the crisis? 
"I was in the process of doing a study on Flint and the state of essential services. I have always been concerned about the constraints in which poor people live." 
What was the response from the state and local government?  
"When they switched to the Flint River, the water coming out of people's faucets was brown, dogs and cats wouldn't drink it, gardens were dying. People started complaining immediately. This was not months that went by. 
But the burden of proof was put on the people. There were various levels of disregard within the government, and it wasn't until the citizens of Flint really forced the issue to prove their water was tainted with lead that anything happened." 
How did the residents of Flint respond?  
"The people of Flint used their resources. They brought in experts. They reached out to clean-water advocate Erin Brokovich. They used their local resources, print media, radio. They went door to door, created surveys and deployed those surveys. They were at town meetings. But the bottom line is not everyone can take off work to advocate for themselves, especially in communities like Flint." 
What larger lessons could be drawn from Flint? 
"What you see in Flint is what people who are struggling have to do to ensure that their communities are safe. There used to be certain things we could expect cities to do on behalf of residents. In Flint, the residents had to step forward and prove their water was tainted themselves. When this first happened, I knew about Flint regarding its essential   services, but I didn't know how this water issue would manifest and that people would be forced to take it upon themselves to do the work themselves to fix a problem they didn't create." 
What are the consequences? 
"We know that even low levels of lead are extremely impactful in kids. There is a higher risk of asthma, ADHD, neurological problems, speech and language issues and behavioral problems. There's been quite a bit of debate about consequences in Flint specifically because people don't want to say there is a generation lost as a result of this man-made crisis. There's been an attempt to walk back some of the outcomes and trends and effects." 
The Environmental Protection Agency declared Flint's water safe in 2016. How is Flint today?  
"If you look at whether Flint is going in the right direction, sure, but if you look at whether the whole of Flint is improving and whether residents are satisfied with what they have, no. There are people who feel —for good reason— that the water still isn't safe. 
Residents and city leaders know there are other sources of lead in the community that need to be addressed and that's what this has always been about. There is still neglect to stop those issues —unrepaired watermain breaks, abandoned gasoline spaces, chop shops and places where people have left their debris all in combination with old homes— that pollute. So, you still get tainted water because you have a tainted environment."  
For more information, listen to Davis' 'Tainted Tap' podcast at: https://podcasts.apple.com/us/podcast/tainted-tap-podcast/id1560895916.
Media inquiries should be directed to Davis at katrinell.davis@fsu.edu.