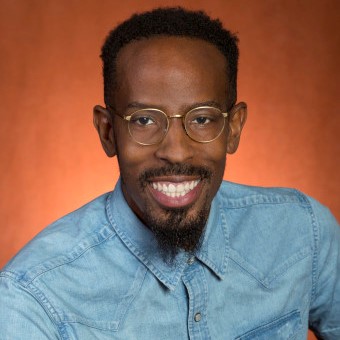 In 1926, African-American historian, author and journalist Carter G. Woodson established "Negro History Week." The observance took place during the second week in February to encompass the birthdays of Abraham Lincoln and Frederick Douglass, two men who helped to shape black history in the United States. The week was designed to deepen the study and appreciation of the contributions of African-Americans across the nation.
In 1976, President Gerald Ford proclaimed February as Black History Month, and every U.S. president since has followed suit.
The following experts from Florida State University are available to comment on a variety of topics concerning black history:
CIVIL RIGHTS MOVEMENT 
Davis Houck, Fannie Lou Hamer Endowed Professor of Communication, Department of Communication
(850) 644-1607 or (850) 980-2656; dhouck@fsu.edu
Houck's research interests include the Black Freedom Movement, rhetorical criticism, presidential rhetoric, historiography and archival research. He is an expert on the American civil rights movement, war rhetoric, propaganda and media campaigns.
"I always look forward to February and Black History Month, especially given Florida State University's contributions to bringing Dr. King's 'Beloved Community' into sharper focus. With our new Civil Rights Institute and the Emmett Till Archives, we are uniquely positioned to add new chapters to our country's ongoing journey toward a more perfect union."
ENVIRONMENTAL RACISM
Willie Wright, assistant professor, Departments of Geography and African-American Studies
wwright@fsu.edu
Wright's research interests include social movements, black geographies, urban geography and cultural geography.
"The traditional notion of environmental racism or injustice is the immoral or illegal dumping of waste, whether that's toxic waste or the siting of waste industries within black or poor communities. Environmental racism could be extended to include the criminalizing of black men, women and children for being in certain environments, such as barbecuing in a park, or even using the environment to harm individuals. Lynching, for instance, is considered to be one of the most egregious forms, where a tree has been enlisted as an agent to attack black bodies."
BLACK ATHLETES
Katherine Mooney, associate professor, Department of History
kcmooney@fsu.edu
Mooney's interest focuses on cultural history of inequality in the United States. She primarily studies the history of slavery and its legacies.
"My work has mostly focused on the political and social role of black athletes. They have for generations been figures who illustrate and expand what freedom and equality have meant from the time of slavery onward. Black History Month is a crucial time for learning more about the people who have advanced those debates and who continue to do so."
LITERATURE
Maxine L. Montgomery, professor, Department of English
mmontgomery@fsu.edu
Montgomery's areas of specialization include African diasporic literature, contemporary black women's fiction and gender studies. Her research addresses the intersection between black Atlantic literary and cultural criticism and black women's speculative fictions. She is currently at work on a book-length monograph on post-apocalypticism as a neglected subgenre within the field of Afro-futurism.        
"My project, 'Post-Apocalypticism and the Black Female Imagination,' pursues two interrelated lines of intellectual inquiry. It explores the implications of an Afro-futurist theoretical paradigm for black Atlantic literary and cultural criticism in a manner that refuses to position works by black women as appendages to mainstream science fiction or a largely masculinist speculative tradition. Secondly, the study interrogates race, class, gender and sexualities as interlocking, co-constructed categories in the creation of utopian visions of the future that betray a post-apocalyptic sensibility."