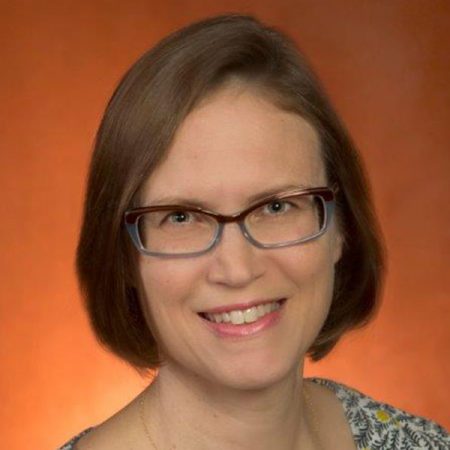 September is Healthy Aging month, an annual national observance to focus attention on the positive aspects of growing older.
Florida State University faculty are among the global leaders in the study of gerontology, aging and longevity. These experts are available to comment on a variety of topics related to healthy aging and successful longevity.
Anne Barrett, professor of sociology and director of the Pepper Institute on Aging and Public Policy
abarrett@fsu.edu; (850) 644-8825
Barrett's areas of interest include gender and aging, the subjectivity of aging, ageism and cultural constructions of later life. Barrett has published extensively on the topic of aging and the life course, and she directs the Pepper Center, a leading interdisciplinary institution committed to examining an array of issues related to the social aspects of aging and their implication for public policy.
"In our mission to address the opportunities and challenges of an aging population, Pepper Institute faculty and students conduct research examining the social and physical features of environments that enhance our ability to age well. The two organizations connected with Pepper — the Osher Lifelong Learning Institute and Safe Mobility for Life Coalition — are great examples of programs that can support and inspire us in later life."
Neil Charness, William G. Chase Professor of Psychology and director of the Institute for Successful Longevity
charness@psy.fsu.edu;(850) 644-6686
Charness takes a human factors approach to understanding aging and technology use. He has studied signal and sign perception and comprehension by aging pedestrians and drivers as well as development and maintenance of expertise across the lifespan.
"We define successful longevity as the case when someone, across their lifespan, can plan, pursue and hopefully achieve their goals. Clearly, healthy aging plays a central role in enabling people to maintain the functional capabilities needed to achieve their goals."
Miles G. Taylor, associate professor, Department of Sociology
mtaylor3@fsu.edu; (850) 644-5418
Taylor's research examines the way early life statuses and experiences shape access to resources and the progression of physical, functional and mental health as individuals age into and throughout older adulthood. Her work also regularly examines family relationships at different stages of the life course.
"Caregiving is more complex than ever. There are more older adults but fewer caregivers in families due to reduced family sizes and increasingly diverse family forms. Care recipients have greater medical needs and treatments, and the health care landscape is difficult to navigate. Caregivers need to 'count' many forms of care in their assessments of time and burden to provide an accurate picture of what caregiving entails today. Policymakers and the health care sector need to consider the increasingly complex demands placed on caregivers in discussions of long-term care."
Dawn Carr, assistant professor, Department of Sociology
dccarr@fsu.edu; (850) 644-2833
Carr's ongoing interdisciplinary research focuses on understanding the complex pathways between health and active engagement during later life, especially the impact of transitions in health, productivity and caregiving.
"People sometimes say '50 is the new 30,' which recognizes that as a whole, we're pushing old age out further chronologically than where it was in the past. This also is an indication that the expectations about what it means to be 'old' are changing as well. As we learn more about all of the things that are most strongly related to living longer lives — e.g., eating well, exercising, getting a college degree, having access to good quality healthcare — we need to find ways to ensure that everyone is getting access to these benefits, not just a select few."
Judy Delp, professor, Department of Biomedical Sciences
Judy.delp@med.fsu.edu; (850) 645-1868 
Delp's research focuses on cardiovascular adaptations to aging and exercise training. Specifically, she is interested in adaptations of the microcirculation in the heart and skeletal muscle that occur with aging.
"Exercise and physical activity are critical components of healthy aging. Emerging evidence indicates that physical activity is a cornerstone to prevention of age-related cardiovascular disease. Overall, physically active individuals live longer, healthier lives." 
Jean Munn, associate professor, College of Social Work
jmunn@fsu.edu; (850) 644-9847
Munn is an expert on aging with particular expertise in gerontological social work research, specifically in the areas of long-term care, interdisciplinary health care teams and end of life.
"Successful aging involves facing life, including the end of life, with integrity. Successful aging comes from knowing that one's life is unique and that all of life's experiences — both positive and negative — have been learning opportunities that result in the wisdom that is unique to older adults. Happiness at this stage in life often comes from relationships, not achievements. Family relationships are most important, especially those with children and grandchildren. Health is an issue, but most older adults must deal with some health issues. These need not be the antithesis of successful aging; managing these health issues rather than the lack of them, is the mark of success. Finances also are important; however, it may not be the amount of money so much as the ability to enjoy what one has. Finally, I believe there is a spiritual element that allows older adults to see one's life in perspective, as part of something larger than oneself."
Alice Pomidor,  professor, FSU College of Medicine
Pomidor is a family practice geriatrician who has been teaching medical students, residents and fellows for 30 years. Her research interests include older adult driving outreach and education, geriatrics education and the use of educational video games and technology to teach geriatric concepts.
"Keeping mobile in our communities is key to maintaining social interaction, health care, nutrition and quality of life for all of us, especially older adults. Health care and social service professionals are seeking resources and training so we can help older adults continue to safely drive independently for as long as possible. When it's no longer possible to drive safely, we need to support access to transportation options which allow older adults to transition out of driving while maintaining their quality of life."
Paul Katz, chair, Department of Geriatrics, FSU College of Medicine
Katz is a widely published author and speaker on aging issues. Before coming to FSU, he was a professor at the University of Toronto and also previously served as chief of the Division of Geriatrics/Aging at the University of Rochester School of Medicine. Katz is a past president of American Medical Directors Association.
"The Department of Geriatrics at the FSU College of Medicine is engaged in a number of research and educational initiatives designed to help elders age successfully. Faculty in the Department of geriatrics are recognized nationally and internationally with interests ranging from the links between personality and dementia, older adult drivers, caregiving for chronic illness and nursing home quality."