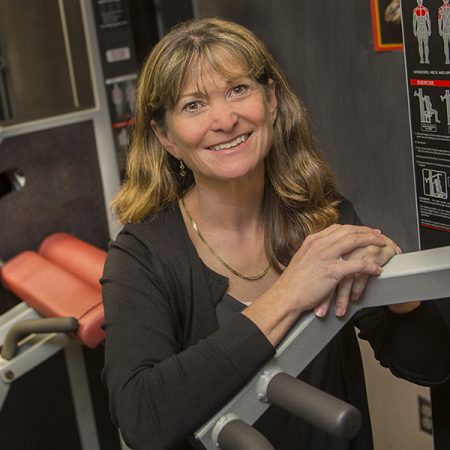 October marks breast cancer awareness month.
Breast cancer is one of the most common cancers among women. For 2017, the American Cancer Society estimated there will be 252,710 new cases of invasive breast cancer diagnosed in women and 40,610 women will die from the disease.
Florida State's nationally recognized experts are available to offer commentary to the media on updates in treatment options and recovery trends
Qing Xiang "Amy" Sang, Professor, Department of Biochemistry
qxsang@chem.fsu.edu; (850) 644-8683
Jinfeng Zhang, Associate Professor, Department of Statistics
jinfeng@stat.fsu.edu; 850-644-3218
Florida State University Professor of Chemistry and Biochemistry Qing Xiang "Amy" Sang and Associate Professor of Statistics Jinfeng Zhang have developed a biomarker identification system to provide more accurate screening for breast cancer patients for chemotherapy.
"Unfortunately, chemotherapy is oftentimes administered to patients without knowing if the patient's tumor would respond to the treatment. Due to the heterogeneity of breast cancer, each tumor may better respond to a specific treatment regimen but less responsive or resistant to others," Sang said. "We are researching for effective ways to optimize cancer treatment regimen and minimize the undesirable harmful effects."
Zhang and Sang were able to develop a statistical model that ranks chemotherapy treatment options based on the gene expression profiles of tumors. They believe this could greatly improve a patient's response to chemotherapy treatment.
Lynn Panton, Professor and Interim Associate Dean of Research, College of Human Sciences
lpanton@fsu.edu; (850) 645-4685
Panton's research explores how strength training can offer a multitude of benefits for the physical functionality and quality of life of breast cancer survivors. She has conducted multiple studies on the topic and continues to explore new ways in which exercise may be effective in increasing the physiological well-being of breast cancer survivors.
"Medicine does its job in helping to cure cancer patients. However, a big problem is that people's quality of life takes a huge hit once they finish cancer treatment," Panton said. "Cancer survivors may have to adjust their activities of daily living because they lack the strength or energy, which is why exercise is so important."
Akash Gunjan, associate professor, College of Medicine
akash.gunjan@med.fsu.edu; (850) 645-6445
Associate Professor Akash Gunjan has made strides for cancer biology by studying the built-in cellular mechanisms that could potentially disrupt cancerous cells from dividing. These mechanisms include proteins within the cell that act as potential tumor suppressors and also DNA repair molecules.
The discovery could lead to less invasive ways to target cancers.
"Silencing and activation of genes, including tumor suppressors, often involves epigenetic modifications such as DNA methylation and histone modifications," Gunjan said.