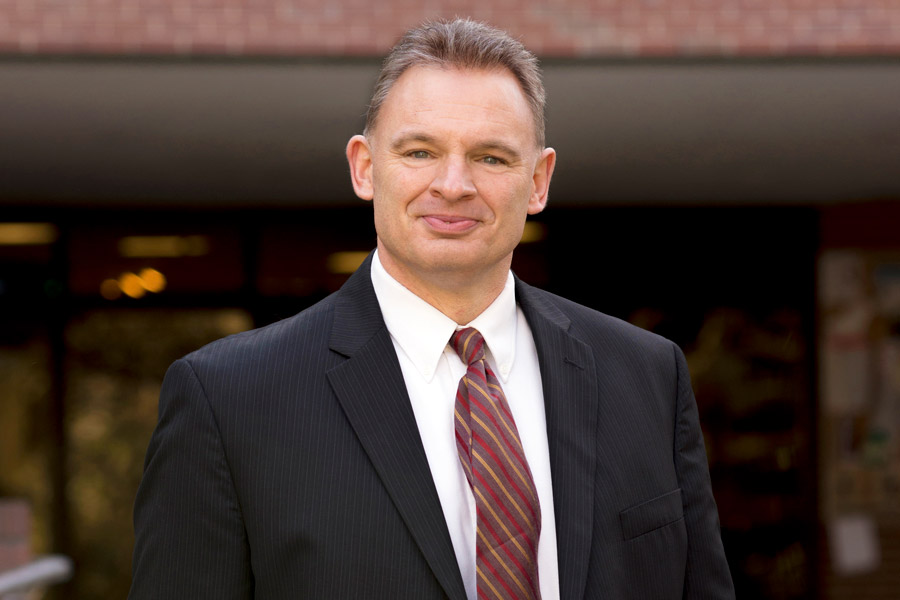 For generations, parents have been determined and willing to make deep sacrifices to help their children enjoy a better life than their own.
That goal was once taken for granted in America, but now many workers are not sure it's possible, according to Florida State University business professor Wayne Hochwarter.
"What I have heard time and time again in my research, as well as casual conversations with workers across all age ranges, is that the workplace is much different now than even 10 years ago," said Hochwarter, the Jim Moran Professor of Management in FSU's College of Business and professorial fellow at Australia Catholic University in Melbourne, Australia.
Fundamental changes in the work environment, such as wage stagnation and fewer jobs offering upward mobility, have instilled a decidedly gloomier attitude among today's workers about the career prospects for tomorrow's employees.
"Workers are less confident that future employees can exceed their parents' level of success in work and life. That's a stark reality to consider and, as a result, a lot of workers today feel like they have failed the up-and-coming generation," Hochwarter said. "In the past, it was easier for parents to put their children in a position to succeed."
Hochwarter surveyed more than 1,000 workers, mainly in administrative, managerial and other white-collar jobs, and found 52 percent believe young people between the ages of 14 and 22 will be the first generation to have a lower standard of living than their parents. Fifty-eight percent think it will be harder to achieve the American dream, and 54 percent expect future generations will have to work harder to be financially secure.
Hochwarter said male, nonminority and older workers are most pessimistic about the future workplace, but younger people recognize the challenges ahead. He said they are taking steps to prepare for changes, and they're developing new expectations about what they want in a job.
"Since a steady job, consistent employment, loyalty and hopes for a comfortable retirement are less predictable in the future, millennials are instead focusing on work benefits more within their control," Hochwarter said. "They want more opportunities to continue learning, develop rewarding relationships and have fun in their work."
Millennials are eager to achieve career success, Hochwarter found, and often struggle with a slow pace of rewards and recognition.
"They want success now," Hochwarter said. "So rather than waiting for others to dole out rewards, many pursue entrepreneurial careers to better control their own destiny."
Hochwarter also documented millennials' preferred process of communication.
"They value frequent, straightforward information," Hochwarter said. "Keeping employees in the loop by regularly exchanging useful information, even if the news is not good, goes a long way in reducing stress and increasing employees' engagement."
Hochwarter, who's also a research fellow at FSU's Jim Moran Institute for Global Entrepreneurship, is an expert on workplace dynamics and employment trends. For the past 25 years, he has documented the changing American workplace and made predictions about its future.
His research has been cited in numerous magazines, including BusinessWeek, Forbes, Fortune and Time magazine, as well as best-selling books by Time magazine's Jeffrey Kluger and Stanford University's Robert Sutton.
###
About the Jim Moran Institute
The Jim Moran Institute for Global Entrepreneurship cultivates, trains and inspires entrepreneurial leaders through world-class executive education, applied training, public recognition and leading-edge research. A 1995 contribution from Jim and Jan Moran and JM Family Enterprises established the Jim Moran Institute for Global Entrepreneurship at the Florida State University College of Business to help others become successful entrepreneurs.