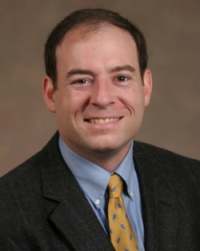 The Nobel Memorial Prize in Economic Sciences was awarded Monday to Richard Thaler for his foundational work in the field of behavioral economics. Throughout his career, Thaler has complicated conventional notions of rational economic thinking by demonstrating an irrational variability in human economic behavior.
Florida State University Professor and Brim Eminent Scholar in Economics David J. Cooper is available to discuss the pioneering work that earned Thaler the Nobel Prize.
David J. Cooper, professor and Brim Eminent Scholar in Economics, Department of Economics: (850) 644-7097; djcooper@fsu.edu
Cooper's research interests include experimental economics, behavioral economics, managerial decision making and economic theory. His work has appeared in the American Economic Review, the Journal of Economic Theory and the Rand Journal of Economics among other publications.
"Richard Thaler has long been a leading scholar in behavioral economics, work that combines insights from economics and psychology. His biggest contribution has been taking abstract ideas and employing them in practical policy contributions that help ordinary people overcome their cognitive biases. For example, his Save More Tomorrow program has been quite successful in overcoming procrastination and getting people to save for the future."