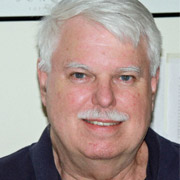 Mexico is grappling with a devastating 7.1-magnitude earthquake that struck Tuesday killing more than 200 people in Mexico City and the surrounding states.
Florida State University Professor of Geology James Tull is available to speak with reporters about the effects of the earthquake and the geology behind this catastrophic event.
James Tull, chair of the Department of Earth, Ocean and Atmospheric Science, (850) 644-1448; jtull@fsu.edu
Tull is an expert in structural geology, global tectonics and fault systems. He received his doctoral degree from Rice University and has taught at Florida State since 1981.
"The Middle America topographic trench just off the coast of southern Mexico and the associated earthquake subduction zone (inclined beneath southern Mexico) represent one of the most active subduction systems in the world, with numerous earthquake tremors above magnitude 4.0 each year. Mexico City, one of the world's largest cities, and surrounding states are located above this active subduction zone. The geology underlying much of the city makes it especially susceptible to amplified ground motion as the seismic waves pass through it."