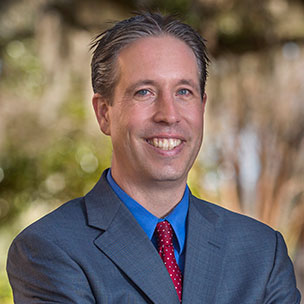 As the Florida Legislature prepares to convene its annual 60-day session starting Tuesday, March 7, the list of urgent business from environmental and education issues continues to mount. From Medicaid block grants to potential fracking bans, lawmakers will have a slate of important problems to address in the coming months. 
Experts from Florida State University are available to comment on the following topics: 
HYDRAULIC FRACTURING BAN 
Hannah Wiseman, Attorney's Title Professor, College of Law: (850) 645-0073; hwiseman@law.fsu.edu
Wiseman's research explores the role of regulation in protecting the character of living spaces and environmental quality, from the subfocal to the national level. Her recent research investigates the effects of hydraulic fracturing on environmental and real property.
"Oil and gas companies now use hydraulic fracturing (fracking) in most new wells. Through this technique, large volumes of water and smaller quantities of chemicals are injected down a well at very high pressure. The fracturing fluid travels out of a portion of the well deep underground and into the surrounding rock formation, which cracks the formation and exposes more surface area, thus allowing oil or gas to flow out of the rock and into the well. Oil and gas companies often drill a well laterally — sometimes through more than a mile of rock — before fracturing it.  
"A bill filed in the Florida Senate would prohibit any entity from fracturing a well or using similar techniques within Florida and the state's adjacent waters and would also prohibit the disposal of materials from fracturing operations within the state."
MEDICAID BLOCK GRANTS
Charles Barrilleaux, Leroy Collins Professor and department chair, Department of Political Science: (850) 320-7842; cbarrilleaux@fsu.edu
Barrilleaux's areas of interest include state and urban politics, public policy and administration. He has spent decades researching health care policy and recently conducted a study examining the reasons that some state governors refused the Medicaid expansion provision of the Affordable Care Act.
"Some members of Congress like block grants because they provide more certainty on Medicaid spending. Medicaid spending is now open-ended: It goes up as service use goes up. Block grants stop that. Other members of Congress oppose Medicaid block grants because they fear that they will result in people having poorer access to care and poorer health outcomes. Some state legislators desire block grants because they reduce the Medicaid burden for states and allow states to design programs as they see fit within the bounds of whatever guidelines are created under the block grant. On the other hand, some legislators oppose block grants because they fear they will result in poorer access to care and poorer health outcomes for persons who are eligible for the program."
MANDATORY RECESS
Phyllis Underwood, teaching faculty, College of Education: (850) 644-3145; punderwood@fsu.edu
Underwood's research focuses on the examination of culturally responsive teaching practices and the effect of these practices on reading skill growth of elementary school students. In the past, she has directed multiple federally- and state-funded grant projects examining child-by-instruction interactions in literacy for grades 1 through 5.
"There are many benefits, other than the obvious physical advantages, to providing regular recess opportunities as part of the school day. A routine break from demanding academic tasks promotes social as well as emotional development, enhances focus leading to improved retention of information and can lead to a decrease in off-task and distracting behavior."
AUTONOMOUS VEHICLES 
Tim Chapin, interim dean of the College of Social Sciences and Public Policy and professor of urban and regional planning: (850) 644-8515; tchapin@fsu.edu
Chapin's areas of interest include comprehensive planning, growth management and community resiliency. His current research investigates how Florida's demographic trends influence urban patterns and the state's transportation system, and he has delivered presentations addressing the policy considerations related to the rise of self-driving cars.
"Everything that I've heard from within the industry suggests we're not too far away from autonomous vehicles. I expect that over the next 20 years, a significant portion of cars on the road will begin to employ driverless technology. The real innovation in driverless technology resides in the tech companies. We've had the same basic automotive technology for a century — four wheels, a steering wheel, breaks and an engine — and cars of the future will have that same set of functions. The progress is on the software and remote sensing side, which makes sure we can operate the vehicle safely. The big tech companies like Google, Apple and Microsoft are drivers of autonomous technology development. Increasingly, auto companies like Ford, Chevy and Tesla are partnering with these tech firms to use and integrate their technology."