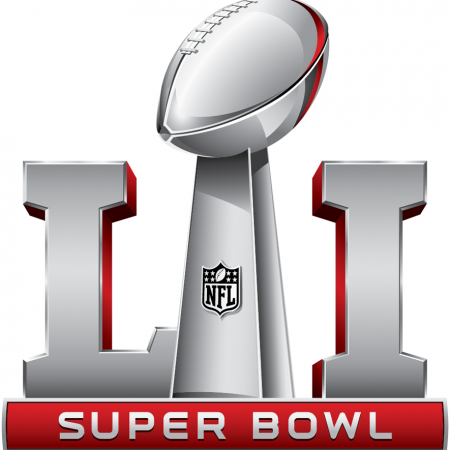 The Super Bowl is one of the most watched events on the planet.
When the New England Patriots and the Atlanta Falcons face off in Super Bowl LI on Sunday, Feb. 5, in Houston, Texas, millions will be watching and rooting for their favorite teams or players. For fans, their pregame ritual may center around Super Bowl commercials, nacho recipes and who will sing the National Anthem, but what's going on in these elite athletes' heads before the big game?
Florida State University professors Graig Chow and Gershon Tenenbaum are experts on sport psychology and how professionals can help players prepare to compete in the biggest game of their careers.
As it turns out, Super Bowl athletes aren't super human when it comes to game anxiety.
"Football players have reputations for being tough guys, but they're just like the rest of us when it comes to managing anxiety and other emotions surrounding big events," said Tenenbaum, who's a certified consultant with the Association for Applied Sport Psychology and a member of the United States Olympic Committee Sport Psychology Registry.
"There are some who are more anxious and some who are less anxious," he said. "It depends on the importance of the event, how well they are prepared mentally, their personalities, the climate the coach has established with the team, genetics and many other factors."
And, playing in the Super Bowl when there are millions of people watching with a championship up for grabs definitely raises anxiety. What causes this high level of stress, which has the potential to shake even the most elite athletes?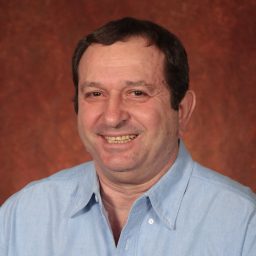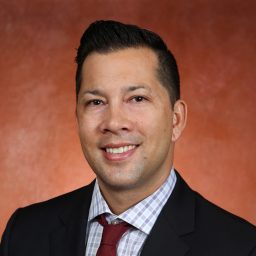 Chow, a member of the American Psychological Association and the Association for Applied Sport Psychology, said for some athletes at games of this magnitude, there is pressure to leave a legacy, validate their career or prove their skills stack up against the more experienced players.
"Take Patriots quarterback Tom Brady, for example," said Chow. "He is going for his fifth Super Bowl win and can break the record for most wins by a starting quarterback currently held by Joe Montana and Terry Bradshaw. For Brady, what is at stake in this game is his legacy.
"Opposite Brady, you have Matt Ryan who has been in the league for nine years, and while he has always been considered a good quarterback, I think this is his opportunity to show that he is on par with a lot of those upper-echelon quarterbacks like Brady, Peyton Manning and Aaron Rodgers."
But the quarterbacks are not the only players with so much on the line, according to Chow.
"Falcons wide receiver Julio Jones is considered one of the best receivers in the game, and his performance against the Green Bay Packers in the NFC title game was impressive. The Super Bowl is his chance to put his name on the map in a broader, sort of global scale," Chow said.
Coping with anxiety is imperative in this type of situation.
"If a player feels high anxiety, he may divert his attention from the game and is more susceptible to errors," Tenenbaum said.
But anxiety is only one of the emotions in sport.
"Anxiety is very much a product of uncertainty," Tenenbaum said. "That is why it is more pronounced prior to the game. Once the game starts, anxiety changes into other emotions, such as anger, frustration, excitement and the feeling of accomplishment. The challenge is dealing with the emotions — changing the negative thoughts into positive ones and the threatening situations into challenging situations."
Both Chow and Tenenbaum encourage athletes to manage their emotional and mental states before and during competition with the use of strategies, such as self-talk, thought manipulation, imagery and other relaxation and activation techniques. These practices can be used at all athletic levels from amateur to professional.
It will be only the second Super Bowl appearance for the Atlanta Falcons; the last time was when they lost to the Denver Broncos in Super Bowl XXXIII in 1998. The Patriots, on the other hand, are very familiar with winning championships and will return to the Super Bowl stage for an NFL-record ninth time.
Athletes on both teams will have to overcome anxiety and control their emotions to perform their best individually and as a team. Chow believes the Falcons will get off to a good lead and hold it, but if they don't, their inexperience in the big game may play a part.
"If the Falcons cannot stop the Patriots, it is going to be tough," Chow said. "Tom Brady and New England Patriots coach Bill Belichick have experience in big games, so I think if it comes down to the fourth quarter, the game will swing back in the Patriots' favor."
Tenenbaum agrees.
"If the Falcons are able to keep their emotions and their mental state positive at the beginning of the game, they will be able to stay with the Patriots," he said. "The Falcons are coming from a different place than the Patriots. They are not in the Super Bowl every year. They are a positive surprise and have a mental advantage as the underdog. It will really depend on how the Falcons handle the high expectations of playing at this level against a team that is used to being there."
Graig Chow is an assistant professor of sport psychology in the Department of Educational Psychology and Learning Systems at Florida State University. His research focuses on the development, implementation and evaluation of evidence-based interventions designed to enhance performance, well-being and mental health in athletes.
Gershon Tenenbaum is the Benjamin S. Bloom Professor of Educational Psychology at Florida State University. He has published extensively in psychology and sport psychology in areas of expertise and decision-making, linking emotions-cognitions-motor systems, psychometrics and coping with physical effort experiences.