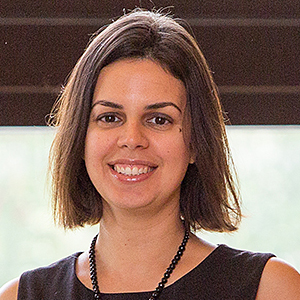 As schools across the nation gear up for the new academic year, there are a variety of education issues students and teachers will face in the coming weeks, including Common Core/Florida Standards, language and reading development, and behavioral issues in the K-12 classroom. 
Experts from Florida State University are available to comment on these topics: 
READING & MATH DEVELOPMENT 
Arielle Borovsky, assistant professor, Department of Psychology: aborovsky@fsu.edu
Borovsky studies language learning and development using behavioral, electrophysiological and eye-tracking techniques. Her research lab is interested in studying how we use our world experience and knowledge to learn language.
"Although learning a language is something that young children seem to do almost effortlessly, there is a tremendous amount of variability in early language skills, like vocabulary learning. And these differences matter. Early language skills are a powerful predictor of whether a child will read at grade level and school achievement in general."
Sara Hart, assistant professor, Department of Psychology: (850) 644-4952; sahart@fsu.edu
Hart's research explores the sources of individual differences in cognitive abilities with a focus on examining how genetics and the environment interplay to influence development of reading and math skills, as well as general cognitive processing factors. Part of this work is identifying what specific aspects of the environment, such as the home literacy environment, are important to cognitive development.
"Many children experience a summer slump in that they need a few months of schooling to get back to where they were at the end of the previous school year.  Parents can help them get back in the learning mode. Get reading with your child. Try to read with your child for at least 30 minutes per day. A huge part of reading with your child is interacting together with a book. Ask your child questions based on the text you are reading. Have your child make up their own ending to the book."
ATTENTION DEFICIT HYPERACTIVITY DISORDER 
Michael Kofler, assistant professor, Department of Psychology: (850) 645-7423; kofler@psy.fsu.edu
Kofler's primary research interests center on improving long-term outcomes for children with ADHD. His recent experimental work suggests that underdevelopment in key components of working memory appear to underlie many of the hallmark features of ADHD, including inattentive behavior, hyperactivity, impulsivity, response variability, social problems and behavioral disinhibition. He is currently working to translate these findings into a novel, non-pharmacological intervention with the potential for sustained, generalized improvements in functioning across settings.
"Kids with ADHD won't grow out of it. But, hyperactivity may be functional. We all move around more to help us stay alert and focus. Next time you're in a long meeting, watch as everyone starts to shift in his or her chairs and move around after a while. So, unless their behavior is interrupting the class, let kids fidget, sit weird in their chairs or do their work standing up. Reinforce the work, not the motor activity."
NEEDS OF CHILDREN WITH AUTISM
Kelly Whalon, assistant professor, School of Teacher Education: (850) 644-8416; kwhalon@fsu.edu
Whalon teaches courses in autism spectrum disorder (ASD), assessment and single case research design. She conducts research investigating educational interventions for children with ASD with a focus on literacy/reading interventions.
"Children with autism spectrum disorder (ASD) experience a number of strengths as well as challenges associated with learning. The unique and varied learning profiles associated with ASD result in the need for at least some learning supports." 
CHARTER SCHOOLS
Marytza Gawlik, assistant professor, Department of Educational Leadership and Policy studies: mgawlik@fsu.edu
Gawlik's research draws from both organizational sociology and political economics to investigate and assess the contributions made by policy and school reform initiatives.
"Charter schools are public schools that operate with enhanced levels of autonomy in exchange for accountability and are now a significant part of the American urban education landscape and a policy lever for creating equity and opportunity in underserved communities. Since the inception of school choice, more than 40 state legislatures have adopted laws promoting the development of charter schools. These laws have resulted in more than 2 million students attending more than 6,000 charter schools throughout the nation."
GIRLS IN STEM
Lara Perez-Felkner, assistant professor of higher education and sociology: (850) 645-8450; lperezfelkner@fsu.edu
Perez-Felkner's most recent research delves into the reasons why girls often choose to forego upper level science and math courses. Her research uses developmental and sociological perspectives to examine how young people's social contexts influence their college and career outcomes. She focuses on the mechanisms that influence whether girls will enter and stay in fields in which they have traditionally been underrepresented.
"Girls' interest in math and science does not seem to dip until the beginning of secondary school. Some approaches to sustaining their interest through middle and high school include: science camps like SciGirls; recruiting girls to participate in upper level science courses and programs like Science Olympiad; hands on museum activities; science games and toys; pointing out positive images – real and fictional – of women scientists; and role model guest speakers from science professions not limited to health and biology."
STANDARDIZED TESTING 
Betsy Becker, professor and department chair, Department of Educational Psychology and Learning Systems: (850) 645-2371; bbecker@fsu.edu
Becker serves on the technical advisory committees for the Florida Standards Assessment and the National Assessment of Educational Progress (also known as the Nation's Report Card), the only assessment that provides a national view of what students in the United States "know and can do." She has published on psychometric issues in large-scale assessment as well as gender differences in test performance.
ONLINE LEARNING 
Vanessa Dennen, professor, Department of Education: (850) 644-8783; vdennen@admin.fsu.edu
Dennen's research investigates the cognitive, motivational and social elements of computer-mediated communication. Specifically, she concentrates on three major issues: (1) learner engagement in online discussion activities; (2) identity development, knowledge management, knowledge brokering within online networks and communities of practice; and (3) ethical issues related to computer-mediated learning. The computer-mediated environments in which her research has been situated include both formal and informal learning, with technologies ranging from learning management systems to social media to mobile technologies.
"Online learning tools, which include everyday social media networks and cloud-based collaboration tools, can be used to promote active engagement through a variety of knowledge activities. As learners use sophisticated tools to interact with both people — peers and experts — and content in the online classroom, they begin to take ownership of the learning content. Online learners who are pushed to evaluate, synthesize, share, articulate, negotiate and reflect tend to become individuals who are then prepared to use the Internet's wide array of human and content-based resources to support ongoing professional development and lifelong learning."