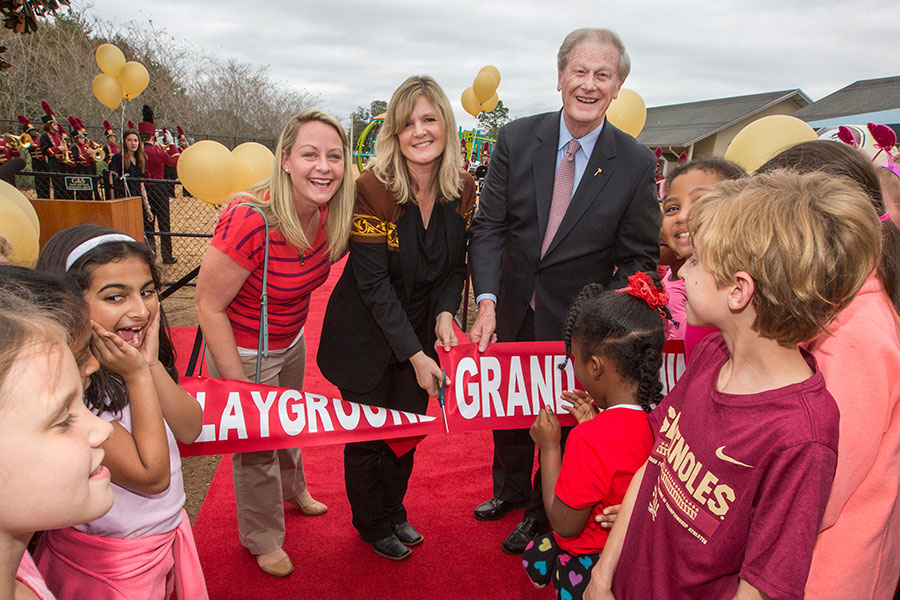 Administrators, teachers and parents of Florida State University Schools gathered for a ribbon-cutting ceremony Feb. 14 to recognize the official opening of a new playground for students.
FSUS is the FSU College of Education's developmental research school.
FSUS parents started the fundraising initiative for the new playground, and then FSU President John Thrasher stepped in and provided university funds for a large portion of the cost.

"Florida High is an important part of the Florida State family, so when we learned our little ones needed a new, safe place to play, we didn't hesitate to help," Thrasher said.
Florida High is a 1,700-student K-12 school operated under a charter agreement by FSU and provides a venue for educational research, curriculum innovation, educator development and statewide reform efforts.
"We're an important part of FSU, and we take that very seriously," said FSUS Executive Director Stacy Chambers. "And FSU is there for us when we need it. This is the perfect example of that."