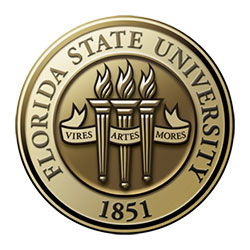 As part of its Sports Talk Series, Florida State University's Foundation for Diversity & Inclusion in Sport will host a talk focusing on leadership and managing diversity in the locker room.
The event will feature speakers Becky Burleigh, head coach of the University of Florida's soccer team, and Celia Slater, founder of True North Sports, an organization dedicated to the development of coaches using workshops and consultations. The speakers will cover a range of topics, such as sexism, racism and homophobia through the lens of sports, while still being broadly applicable beyond athletics.
The event, which is free and open to the public, will take place at 6 p.m. Wednesday, Feb. 21, at University Center D, Room 1101.
Youth coaches of all sports are invited to attend. Ample parking is available around the stadium. Attendees are encouraged to enter the University Center near the Bobby Bowden statue.
The Foundation for Diversity & Inclusion in Sport was founded earlier this year by sport management master's student Benjamin Pereira. The organization seeks to empower students of diverse backgrounds through personal and professional development using a series of acclaimed speakers from the world of athletics.
The Foundation for Diversity & Inclusion in Sport's proposal for the Sports Talk Series was one of the inaugural group of winners of the 2017-2018 Diversity and Inclusion Mini-Grant Awards selected by FSU's President's Council on Diversity and Inclusion.