---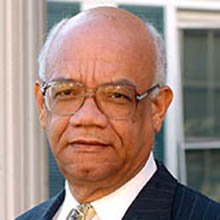 ---
Prof. Griffith joined Florida State University College of Law's faculty in 1986. He is a member of the American Law Institute and the author of many journal articles on immigration law and consumer protection law. He teaches commercial paper, consumer law and immigration law.
(850) 644-7731
egriffit@law.fsu.edu
Full Profile
---
Schlakman serves as senior program director for the Florida State University Center for the Advancement of Human Rights and as coordinator of its Human Rights & National Security in the 21st Century lecture series. He teaches classes on immigration law in the College of Law as well as classes in human rights and national security, national security transformation and current issues in refugee protection through international affairs in the College of Social Sciences and Public Policy.
(850) 644-4614 or (850) 766-2146
mschlakman@admin.fsu.edu
Full Profile