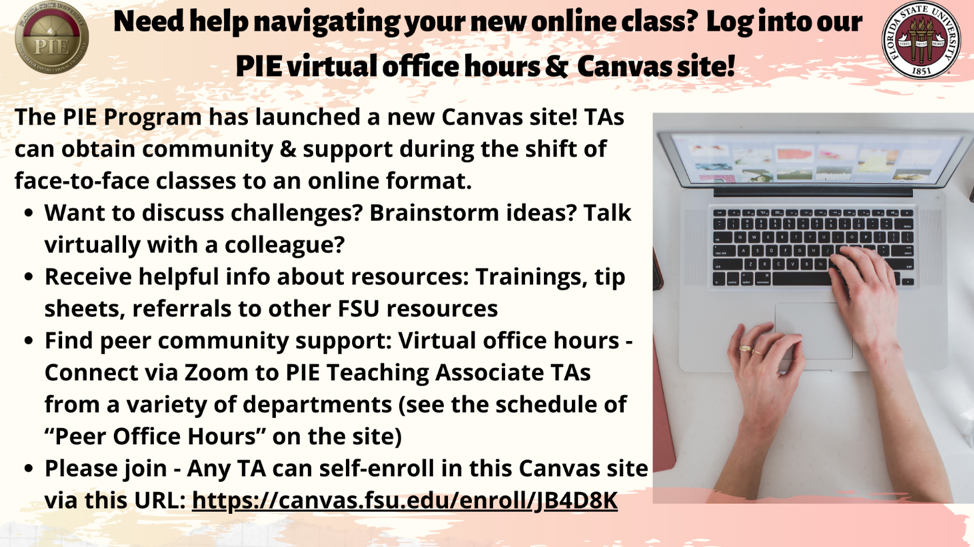 This message has been approved by Dr. Mark Riley, Dean of the Graduate School, for distribution to all graduate students, faculty, and instructional staff.
The Program for Instructional Excellence (PIE) has launched a new Canvas organizational site that aims to provide all FSU TAs the opportunity to find peer community and support while all face-to-face courses are moved to an online format.
Resources include:
Virtual office hours
TAs can connect via Zoom to PIE Teaching Associate TAs from a variety of disciplines to discuss challenges, brainstorm ideas, share tips, and receive referrals to additional resources to assist in the online teaching transition.
Other Resources
Video tutorials, discipline-specific online teaching tips, and links to a variety of resources available at FSU and beyond, are also located on this site.
---
See an overview of this resource