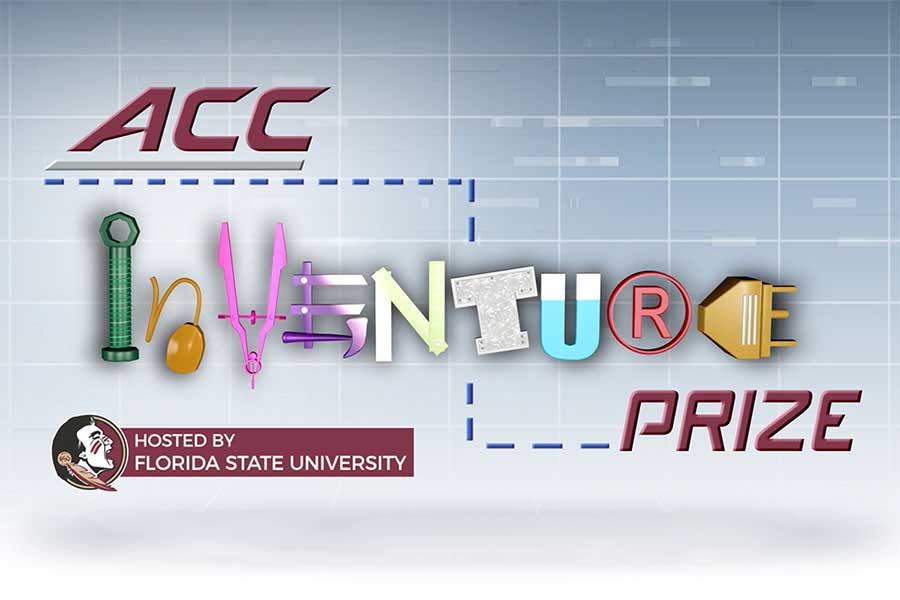 For the second year in a row, Florida State University is set to host the Atlantic Coast Conference (ACC) InVenture Prize Competition at 7 p.m. Thursday, March 30. 
The ACC InVenture Prize is a Shark-Tank-style competition in which teams of undergraduate students from each ACC university pitch their inventions or businesses before a live audience and a panel of judges.  
Teams will compete for $30,000 in prizes.  
"We're excited to host this event for the second year and excited to see the innovative ideas that this year's teams are presenting," said Britain Riley of the Jim Moran College of Entrepreneurship. "ACC InVenture is an opportunity for us all to enjoy the entrepreneurial spirit and to root for the Seminoles against rivals we usually find in athletic competition." 
Since its establishment in 2016, the ACC InVenture Prize has grown to become the nation's largest student innovation competition and has helped fund multiple student inventions and projects.   
For more information and to watch the competition, visit the livestream.  
Viewers are also encouraged to vote for their team to win the People's Choice Award. Those interested can vote here.