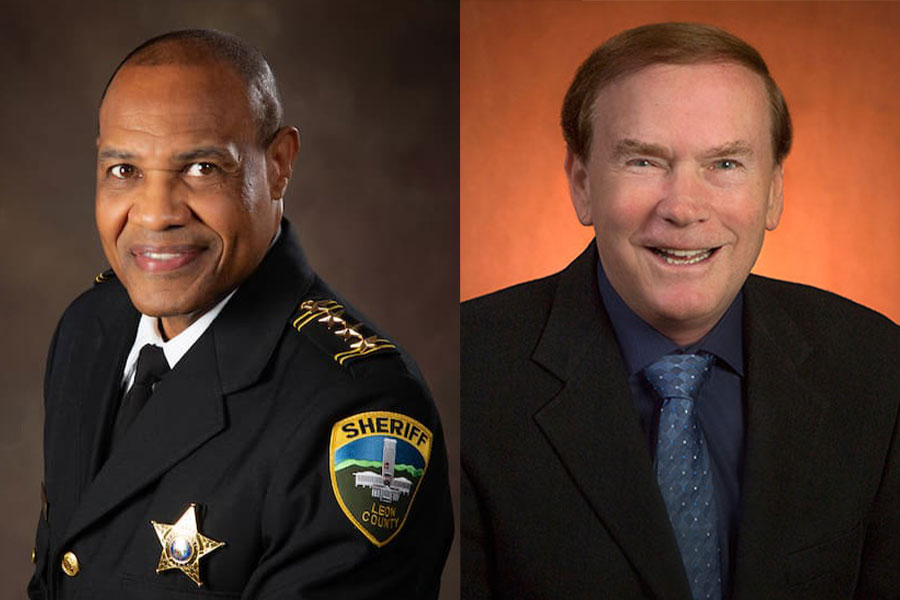 Local efforts to fight violent crime got a boost from a $1.5 million federal grant that will help fund a new partnership between the Leon County Sheriff's Office (LCSO) and Florida State University's College of Criminology and Criminal Justice. 
The LCSO recently announced the $1,495,633 grant, aimed at curbing violence, from the Department of Justice's Office of Justice Programs. The LCSO will work with the College of Criminology and Criminal Justice's Center for Criminology and Public Policy Research. 
Leon County Sheriff Walter McNeil said the grant will help his office build its Council on the Status of Men and Boys initiative, which began last year. The council's mission is to marshal the resources of local agencies, organizations and citizens to develop a plan to reduce homicides and non-fatal shootings in Leon County. 
Thomas Blomberg, dean of the College of Criminology and Criminal Justice, and his team will assist the council with conducting a community-violence assessment that expands on previous work, plus a systematic review of scholarly literature and reports from other jurisdictions to identify and evaluate existing evidence-based violence-prevention programs. 
The funds will go toward research, improved data collection and analysis to identify and implement evidence-based solutions to prevent violent crime.
Blomberg will lead the FSU researchers, along with assistant professors Emma Fridel and Kimberly Davidson. 
They will serve as embedded researchers during the first year and will analyze patterns of violent crime, identify trends through available research and statistics and evaluate best practices to reduce violent crime in Leon County. 
When that phase of the project is complete, researchers will assist the LCSO with implementing selected programs and evaluate their outcomes over the next two years. Researchers will also conduct focus groups and one-on-one interviews with involved parties to gain additional feedback and strengthen the implementation of the programs. 
"Our partnership with the Leon County Sheriff's Office exemplifies the College of Criminology and Criminal Justice's commitment to bringing research to life to reduce the pain and suffering of crime and criminal victimization," Blomberg said.