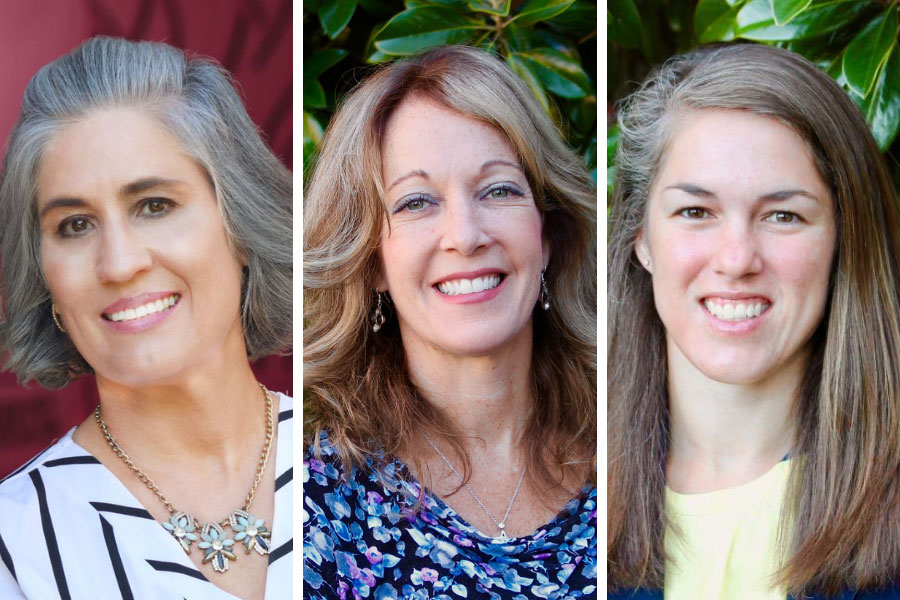 A $1.3 million grant will fund a Florida State University College of Social Work project that aims to combat the opioid epidemic across eight southeastern states.  
The two-year grant from the U.S. Department of Health and Human Services will go to FSU's Center for the Study and Promotion of Communities, Families and Children (CFC Center) and will target youths in 168 rural counties across Florida, Alabama, Georgia, Kentucky, Mississippi, Tennessee, North Carolina and South Carolina. 
Researchers from the College of Social Work and beyond FSU will participate in the project, said Ellen Piekalkiewicz, director of the CFC Center and the project's lead investigator.   
"These rural areas have been hit particularly hard by the opioid epidemic," Piekalkiewicz said. "The overdose death rate for rural areas has surpassed the death rate for urban and suburban areas."  
Hardships specific to these areas increase the likelihood for self-medicating and substance use. Factors include sparce economic opportunities, natural disasters such as hurricanes and tornadoes and easier access to opioids. 
"Rural areas face unique challenges dealing with the crisis, including smaller health care infrastructure than densely populated areas, community and family factors and labor market stressors," said Tanya Renn, a College of Social Work assistant professor and co-principal investigator for the project.  
Social stigma is also a burden to treating substance use in these areas, said Jane Dwyer Lee, a College of Social Work teaching professor who will also work on the project.  
"Research has shown that rural areas face an uphill battle related to negative attitudes towards harm reduction techniques for substance use treatment, such as syringe service programs, fentanyl test strips and naloxone distribution," she said.  
The interdisciplinary team also includes Margaret Sullivan, an assistant professor from FSU's College of Communication and Information; Raoul Lavin, an adjunct professor with FSU's Askew School of Public Administration; and Barbara Andraka-Christou, an assistant professor from the University of Central Florida. 
Researchers from Florida A&M University will also work on the team through a subaward of the grant. The FAMU team members include Vonda Richardson, director of the FAMU's Cooperative Extension program, and Jacquelyn McMillan, a social work professor.  
For more information, visit https://csw.fsu.edu/research/center-study-and-promotion-communities-families-and-children.