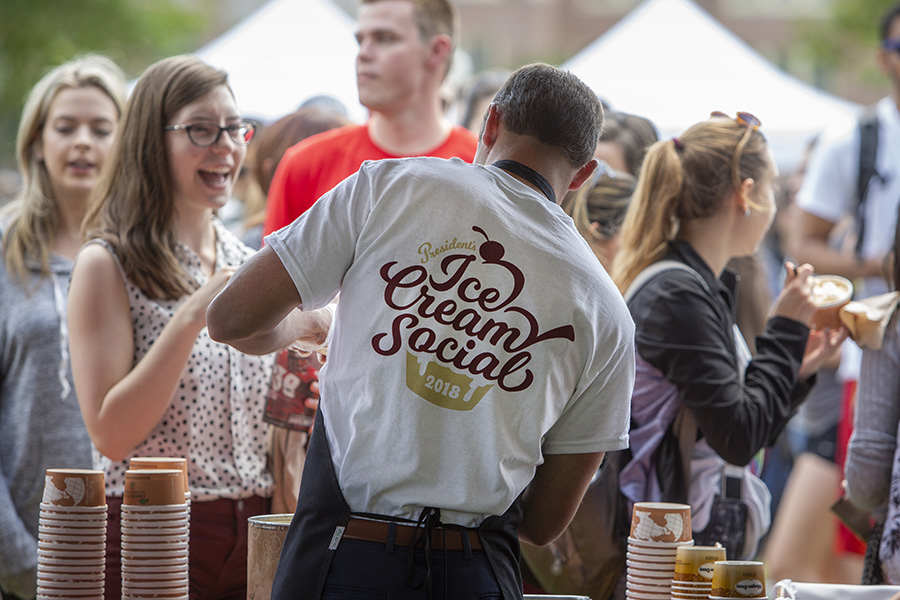 The Florida State University community is invited to join President Richard McCullough on Landis Green to celebrate the annual President's Ice Cream Social from 1-3 p.m. Thursday, April 14.
This year marks McCullough's first President's Ice Cream Social, a longstanding FSU tradition where thousands of students, faculty and staff gather to enjoy ice cream treats and the Tallahassee spring weather.
McCullough and FSU First Lady Jai Vartikar will join other university administrators in distributing 5,000 ice cream treats to students. The event also will feature entertainment and games such as corn hole.
Sponsors of the event are Asker Distributors, Coca-Cola, and Legacy Catering by Aramark.