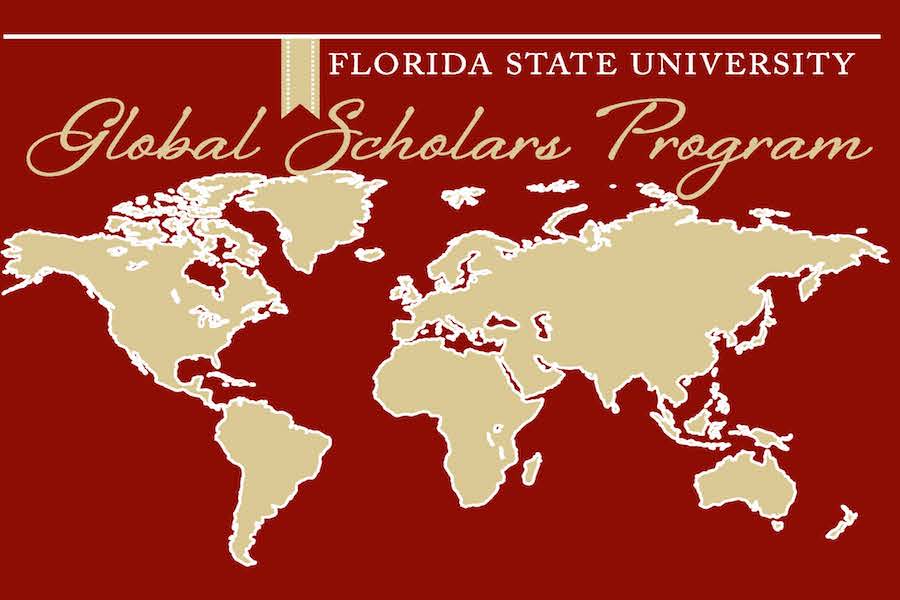 As Florida State University celebrates International Education Month this November, FSU Global Scholars is recruiting students to participate in a program that teaches them how to deal with critical questions about social impact, social justice, and social change. 
FSU Global Scholars, developed by the Center for Undergraduate Research and Academic Engagement and currently in its 10th year, assists participants in securing internships and other engagement opportunities around the world for students that are low-cost and high-impact and provides a challenging academic and personal student development experience. 
Warren Oliver, CRE associate director, oversees Global Scholars and serves as an adviser to students in the program. When students first begin the program, he said their unique interests and goals guide the process.
"What makes us different from similar programs at other universities is that we have an independent support system that allows students to fit their interest within," he said. "The learning experiences are student designed. We help develop their own experiences rather than trying to fit them into a specific program."
The path through the program consists of a theory course, followed by a reflection course, before culminating in a Capstone Project. In between, each student completes an internship or other engagement opportunity, either in-person or remotely and based in the U.S. or internationally. 
Students also complete a "Record of Perspective," which chronicles their research and experiences in the form of blog posts by the student. 
Those steps form the guide rails to help students on their way to "doing good and helping others while crossing significant cultural boundaries." 
Through their Capstones and blogs, students capture the experiences of their study and travel. While COVID-19 has shaped much of the recent cohort's experience, topics are varied and come from around the world including human trafficking in Nepal and the United States, the plight of single mothers in Viet Nam and higher education and English in Morocco.
Widjine Noel, a behavioral neuroscience major from Palm Beach, Florida, interviewed the director of the Light of Hope Youth Initiative in Kenya regarding what the Black Lives Matter movement looks like in that country. 
"To my surprise, I found a lot of differences, but nonetheless we all have the same goal, which is for justice to be served and everyone be treated equally," she said. 
Through the program, students are introduced to qualitative, community-based research paradigms and provided a space for reflecting on larger questions about power, privilege, inequality, and diversity.
"What they take from this experience, whether they go abroad or are working remotely, is approaching social problem solving from a community level," said Oliver. "It's less about what they can take from the experience than what they can do to help."  
About 50 students participate in Global Scholars each year. They can earn course credit and fulfill requirements of the Global Citizenship Certificate, Garnet and Gold Scholars Society, or the Career Center's Experience Recognition Program. 
Global Scholars will host information sessions for the upcoming semester from 10 to 11:30 a.m. Friday, Nov. 6, and from 2:30 to 4 p.m. Tuesday, Nov. 10. 
For more information, visit https://cre.fsu.edu/global/globalscholars.