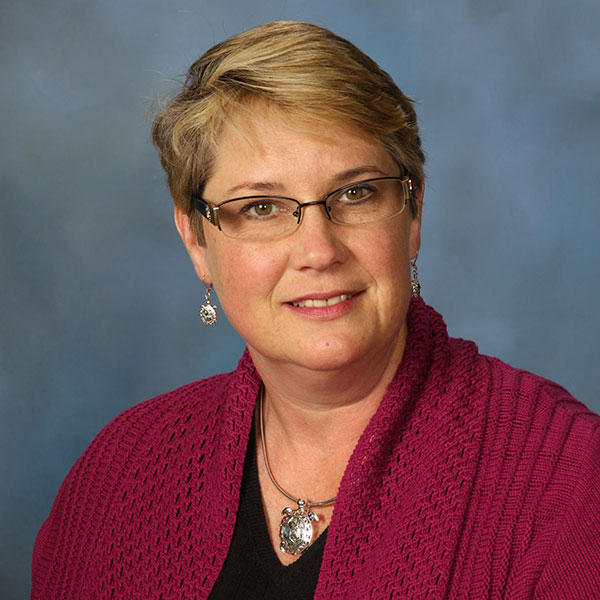 For more than two decades of public service to the Florida State University community, Kim Barber has demonstrated a tireless commitment to guiding thousands of students through their programs of study.
Barber, who began her career in the FSU Office of Admissions in 1996 and now as the University Registrar leads one of the most essential offices at the institution, is the winner of the 2020 Max Carraway Employee of the Year Award.
"Our employees have continued the important business of the university despite the challenges presented by the COVID-19 pandemic," said Associate Vice President for Human Resources and Finance & Administration Chief of Staff Renisha Gibbs. "Recognizing exceptional performance is more important now than ever."
Since 2008, the annual award has recognized employees who exemplify a caring attitude and provide consistent service excellence to FSU customers. As the award recipient, Barber will receive two football tickets, a $1,000 stipend and a reserved parking space for one year.
"I had the pleasure of working with Max Carraway, and I am humbled and honored to be selected for an award that epitomizes his service to the university," Barber said. "I was surprised and touched when I was notified I had been selected. To be nominated in any year is an honor. The fact that people took the time to write nomination letters this year — in the middle of a pandemic — is truly humbling."
Described as graceful, compassionate and forward-thinking, colleagues admire her ability to remain calm amid chaos and empathetically address the needs of students, all while working to identify and implement solutions.
"Kim's ability to solve difficult problems is tested daily even under the best circumstances," wrote Director of Information Management Matthew Earhart in the Office of the Provost. "Besides the direct support her team provides for both students and academic programs, she is an integral part of our frontline response for many of our biggest recent challenges, from our academic continuity response in the wake of Hurricane Michael in 2018, to our current COVID-19 public health crisis."
Jennifer Buchanan, associate vice president for Faculty Development & Advancement, echoed Earhart's sentiments in her letter of support.
"With an acute awareness of the stresses that students, faculty, and staff are experiencing, she has led the university's efforts to review every relevant policy and recommend changes to the Provost to help the community finish the spring semester as strongly as possible, both educationally and emotionally," Buchanan wrote. "We all owe a great debt to her for the leadership she has exhibited during this time."
Colleagues also praised Barber's leadership of the Academic Operations Group and subgroups in examining how colleges whose instruction depends heavily on face-to-face performance can continue to create meaningful learning experiences for students.
Beyond Barber's traditional duties as registrar, she is applauded for her contributions to the Southern Association of Colleges and Schools (SACS) five-year review and the reorganization of the Office of Financial Aid as it transitioned to Enrollment Management.
"These two disparate tasks show Kim's breadth of knowledge and expertise, and her willing participation in both shows her character and spirit," said Associate Vice President for Enrollment Management John Barnhill.
While her nominators and colleagues were clearly impressed with her dedication and creativity, Barber attributes her success to those around her.
"The only reason I can be effective in my job is because of the wonderful and collaborative community we have here at FSU," she said.  "The support and encouragement from the community is a direct contributor to my professional development and any successes I have had."
The feelings are clearly mutual as the campus community is equally grateful for Barber's significant contributions and service.