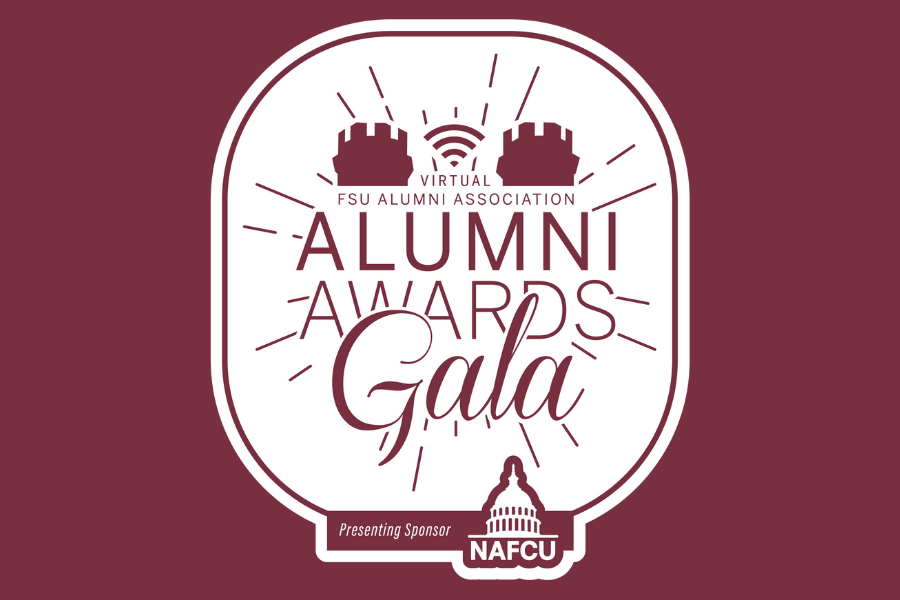 The Florida State University Alumni Association will recognize six members of the FSU family during the second annual Alumni Awards Gala, presented virtually Friday, Nov. 13.
"While we can't celebrate in the traditional sense during Homecoming Week, we still want to honor these six graduates for their professional accomplishments and service to their communities, including Florida State," said Julie Decker, president and CEO of the FSU Alumni Association. "We invite you to join us in celebrating these exceptional alumni from wherever you are, as they are truly deserving of our support and congratulations."
This year's Alumni Awards Gala will be a fully virtual event streamed remotely at 7 p.m. EDT, Friday, Nov. 13. Access links are $5 for students, $10 for Alumni Association members and $15 for nonmembers. The event's presenting sponsor is the National Association of Federally-Insured Credit Unions.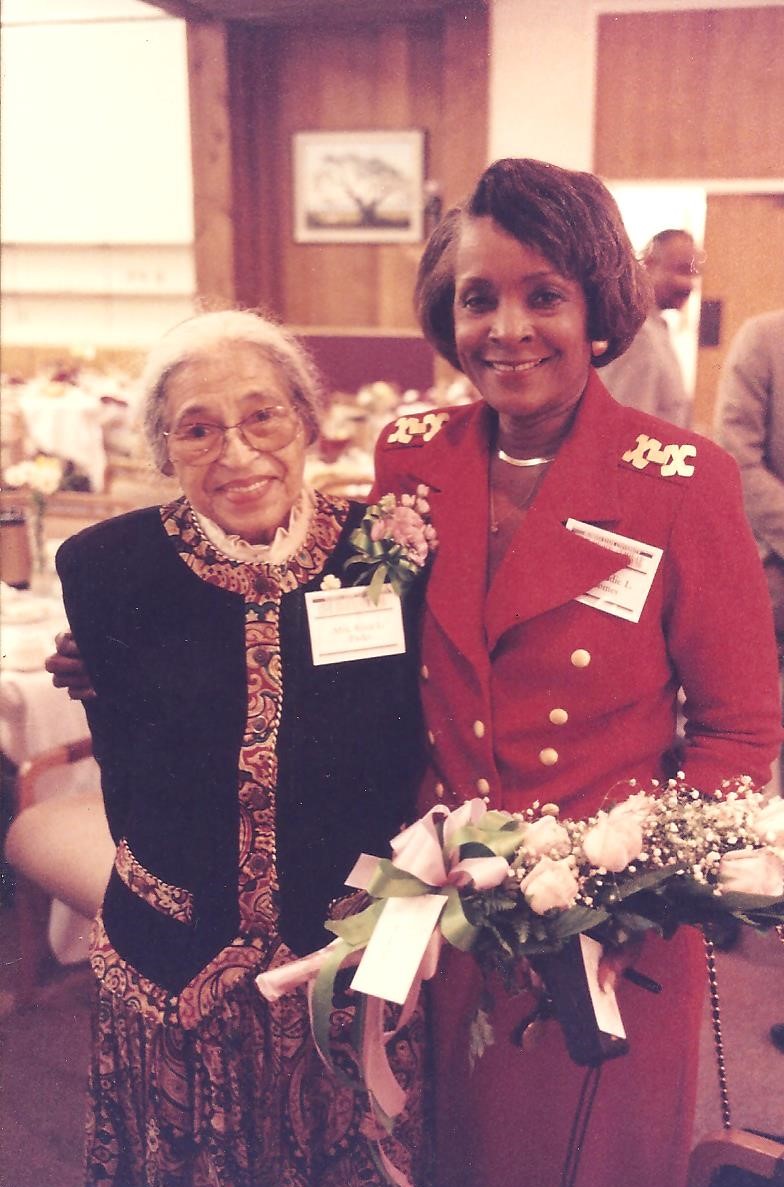 "I'm looking forward to recognizing several outstanding alumni who exemplify Florida State's tradition of excellence," said FSU President John Thrasher (B.S. '65, J.D. '72). "We are proud of their achievements, and their success reflects well on this university. Time and time again, they have demonstrated their dedication and loyalty to FSU, and we could not be more grateful."
The highest honor will go to Freddie Groomes-McLendon (Ph.D. '72), who will be presented with the Bernard F. Sliger Award. Named for the 10th president of Florida State University, the Sliger Award is the single highest honor given by the FSU Alumni Association. This award recognizes a member of the university community who has made a major contribution toward the fulfillment of Florida State University's mission. 
Groomes-McLendon, of Tallahassee, is a distinguished educator with more than 40 years in teaching and college administration and helped transform Florida State into a stronger, more welcoming institution that represents Florida's diverse population. She received her bachelor's and master's degrees from Florida A&M University and earned her doctorate in counseling psychology from the FSU College of Education in 1972, just two years after the university first awarded doctoral degrees to Black students. For decades, Groomes-McLendon was a stalwart supporter of FSU's campus community and served as executive assistant to five FSU presidents, including Bernard F. Sliger.
"I am elated and humbled to receive the Bernard Sliger Award for Service," said Groomes-McLendon. "President Sliger and I were hired by President Stanley Marshall in 1972 and even reported for work the same day. We always had a very special supportive relationship; he was respected and loved by those who worked with him."
The Alumni Association also will award five recipients the Circle of Gold Award, which is presented to individuals who, through their service and achievements, personify the university's tradition of excellence.
---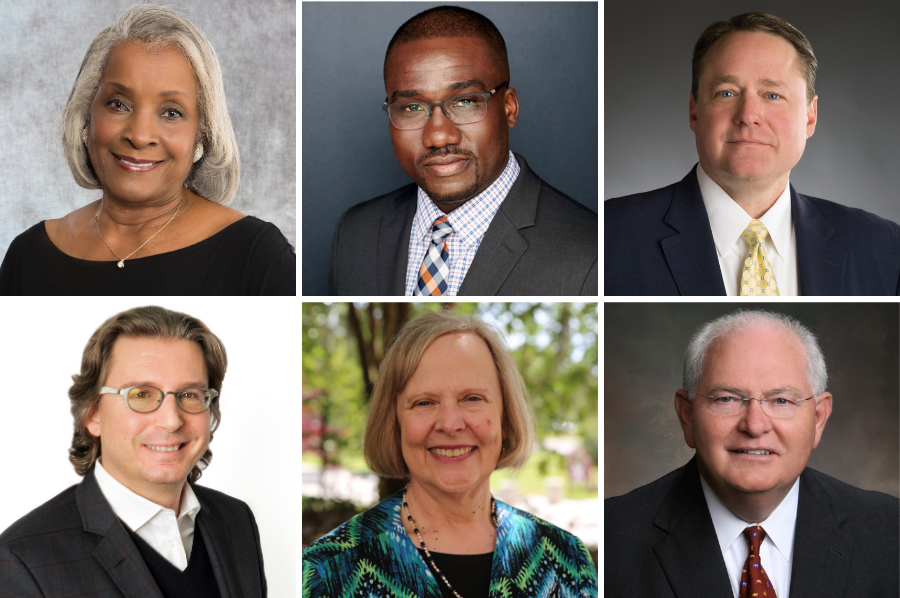 The 2020 Circle of Gold awardees are: 
Jean Accius (B.S. '02, M.S. '03)
College of Business
College of Social Sciences and Public Policy
Jean Accius is a two-time alumnus who was involved in many student organizations including the Student Government Association, the Iota Delta Chapter of Alpha Phi Alpha Fraternity and the Black Student Union, where he served as president from 2000-2001. He also served as a CARE counselor and was elected Homecoming Chief in 2001. Accius, who resides in Washington, D.C., continues to stay connected to the university; he has served on the FSU Alumni Association National Board of Directors and is a mentor to current students.
---
Dan Berger (B.S. '89)
College of Social Sciences and Public Policy
Dan Berger earned his bachelor's degree in economics from FSU and master's degree in public administration from Harvard University. After graduation, he pursued a career as a lobbyist and has been named one of the most influential lobbyists by The Hill newspaper for the past 14 years. His dedication to his professional career has not stopped him from giving back to his alma mater over the years. Berger, who resides in Washington, D.C., is a lifetime member of the Alumni Association, Seminole Boosters member and current chairman of the FSU Alumni Association National Board of Directors.
---
Christopher Iansiti (B.S. '92, M.S. '94)
College of Business
College of Education
Christopher Iansiti, of Atlanta and Naples, Florida, is a two-time alumnus who received his bachelor's degree from the College of Business and his master's degree from the College of Education. After graduation, Iansiti's career allowed him to work in roles as a consultant and a director; he later created the Iansiti Performance Group, where he served as president for 14 years. Iansiti is dedicated to amplifying giving at FSU and advancing the university's culture of philanthropy. He has served on numerous boards and is currently chair-elect with the FSU Foundation Board. Iansiti was recognized by the Jim Moran Institute for Global Entrepreneurship as a member of the inaugural Seminole 100 in 2018.
---
Karen Laughlin, presented posthumously
Professor, Department Chair, Dean of Undergraduate Studies
Karen Laughlin was an influential, tireless and dedicated educator who, for almost four decades, helped define the very nature of an undergraduate education earned by countless FSU students. She spent her entire professional career at Florida State, joining the faculty as an assistant professor of English in 1982 and was later appointed dean of Undergraduate Studies in 2002. As dean, Laughlin focused on boosting retention and completion rates by making sure students were supported and connected to the university. This rare posthumous recognition is a testament to her lifetime of achievement to the university and her profession.
---
Bill Montford (B.S. '69, M.S. '71)
College of Education
William "Bill" Montford is a two-time alumnus from the College of Education. He has spent his entire career in public service, as a teacher, principal, school superintendent, county commissioner, head of the Association of School Superintendents of Florida, and as a Florida State Senator. As a fifth-generation North Floridian, he has held an elected office in Leon County for almost 40 years. Montford has devoted his life to improving the quality of education in Florida, and his unwavering support and advocacy for FSU has benefited the university and its students.
For more information on the Alumni Awards Gala, visit alumni.fsu.edu/gala.