FSUshadow, one of the signature programs for the Florida State University Career Center, has won a national award of excellence.
The program, led by Geneva Scott, senior assistant director for experiential learning at The Career Center, received the Best Practices Education Award for 2020 from the Cooperative Education and Internship Association (CEIA), a national nonprofit organization that specializes in professional development and cooperative education.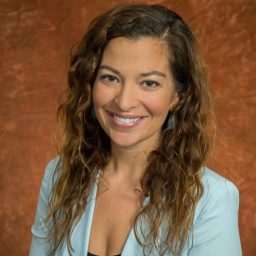 The Best Practices Award is given annually to a higher-education program that offers creative and innovative solutions, creates a positive change in overall institutional operations and is replicable for other institutions to adapt.  Started in 2016, FSUshadow connects students with community partners, alumni and friends of the university for one-day job shadowing opportunities during spring, summer and winter breaks to provide exposure to a wide variety of career fields and industries.
"There is no better way for a student to learn about a career than to shadow someone doing the work they aspire to do," said Myrna Hoover, director of The Career Center. "Geneva Scott is the driving force behind our successful FSUshadow program that allows students to do just that. Her dedication and commitment to expand the program to meet the needs of all majors across Florida State University by providing a diverse array of experiences with employers from across industries and occupations has rightfully received national recognition. Geneva's impact on students through this program will be felt for years to come."
Since its inception, FSUshadow has matched more than 1,200 students to a variety of shadowing experiences across the country. Many students who have participated in the program have later received internship and job offers from the employers they shadowed. Scott has coordinated the program since Fall 2017.
The next FSUshadow session for Summer 2020 will take place virtually in August. To learn more about participating as a student or serving as a host, visit career.fsu.edu.