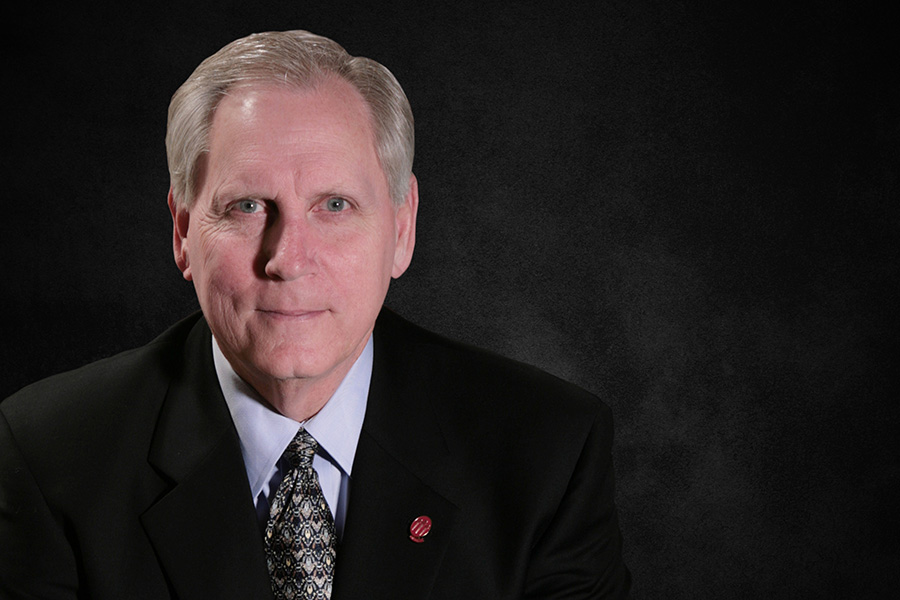 From college freshmen to the most powerful politicians in Florida, all called him simply "T.K."
Florida State University President Emeritus Thomas Kent Wetherell, who passed away Dec. 16 at the age of 72, leaves a legacy as one of higher education's most dynamic and lifelong champions.
At the helm of his alma mater from 2003 to 2010, Wetherell was the first alumnus of Florida State to become its president and brought a wealth of experience and dedication to the institution that raised its stature on many levels.
After retiring from the presidency, Wetherell continued working to improve higher education as a professor in the College of Education and director of the Center for Higher Education Research, Teaching & Innovation.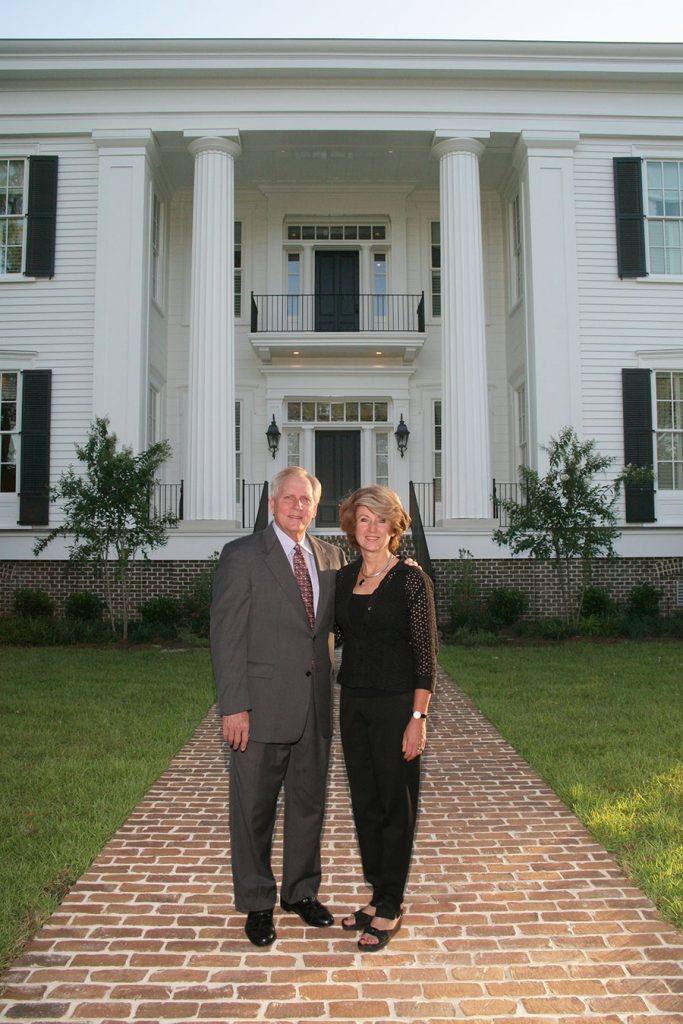 "As a veteran lawmaker, tireless supporter of higher education and then as president, T.K. used his energy and intellect to not only lead FSU through a severe budget crisis but to make sure it flourished in so many ways," said President John Thrasher. "He was a remarkable person and a great friend."
Under Wetherell's leadership, Florida State increased the academic quality of its students, the number of doctoral degrees awarded and the amount of research dollars it received, while experiencing a boom in campus building. Longtime former provost Larry Abele remembered Wetherell as courageous and determined to see things through, no matter how formidable the task.
"T.K. was an amazing man who was able to accomplish so much because of his boundless energy and his ability to focus and continue working through any challenge," Abele said. "He was always optimistic that whatever project he was working on would be successful."
Soon after assuming office, Wetherell launched the ambitious Pathways of Excellence initiative that included hiring additional faculty members in interdisciplinary clusters built around academic themes, significant investments in graduate-level programs and $800 million worth of new construction and renovations, including state-of-the-art chemistry, biological science, psychology and medicine buildings that transformed the northwest corner of campus into a research quadrangle.
Wetherell achieved a major coup in 2005 when Florida State lured the Applied Superconductivity Center from the University of Wisconsin in Madison, where it had been housed for two decades. The center became the materials research division of the National High Magnetic Field Laboratory.
A new Alumni Center, new general classroom building, parking garages, residence halls, dining halls and other projects followed. Wetherell took special interest in the $33-million repurposing and renovation of Ruby Diamond Auditorium into one of the finest concert halls in the country.
Under Wetherell, the university saw its students reach unprecedented national academic recognition. He established the Office of National Fellowships in 2005, which guided students to win three Rhodes scholarships and dozens of other competitive national awards.
He established the Office of Undergraduate Research and Creative Endeavors, now called the Center for Undergraduate Research and Academic Engagement, which allowed undergraduate students to work directly with professors beyond the classroom, and innovative programs dramatically increased retention and graduation rates.
"In addition, beyond expanding academic programs and facilities, T.K. made sure that space for student life kept pace," said former Vice President for Student Affairs Mary Coburn, citing the addition of the Dunlap Student Success Center, the Center for Global and Multicultural Engagement, and the Health and Wellness Center. "He was a tireless advocate for students and valued the importance of growth and learning beyond the classroom."
Under Wetherell, the College of Medicine graduated its first class, in 2005, opened six regional campuses and established research collaborations with the Mayo Clinic in Jacksonville and Tallahassee Memorial HealthCare.
And it was Wetherell who pushed successfully for Florida's public universities to assess a tuition differential in an effort to make up for budget shortfalls and continue to offer high-quality education to students. This laid the groundwork for preeminence funding later.
A career educator who served in the Florida House of Representatives 1980-1992, including two years as House Speaker, Wetherell earned his bachelor's and master's degrees, as well as a doctorate in education administration, from Florida State.
He served as president of Tallahassee Community College 1995-2001. Previously, he was president of Independent Colleges and Universities of Florida and was responsible for coordinating and promoting postsecondary higher educational opportunities and programs in the state's private colleges.
Wetherell had served in a number of positions at Daytona State College, including provost and dean of instruction. Before that, he was associate professor of education at Bethune-Cookman College.
A native of Daytona Beach, Wetherell attended Florida State on a football scholarship and played on the 1963-1967 football teams.
Decades later, as president, he advocated a closer relationship with the Seminole Tribe of Florida. The university created a Seminole history course, began a new tradition of tribe members participating in every commencement ceremony and unveiled a bronze statue at the University Center depicting a Seminole family during the wars of the 1830s. In 2005, the Seminole Tribe of Florida approved a historic resolution supporting the university's use of the Seminole name and honored Wetherell with an invitation to the Big Cypress Reservation.
Wetherell also devoted significant attention to a matter close to his heart: preserving and honoring the history of his alma mater through the Heritage Protocol Committee, construction of a Legacy Walk, restoring campus traditions such as Convocation, and campus beautification.
He and his wife, Virginia, left a permanent legacy with the creation of the stately President's House on West Tennessee Street. The house includes large areas for public events and was built and furnished completely with donated funds and materials.
As a result of Wetherell's advocacy and service, Florida State is a better university today, said Jim Smith, who served as chairman of the FSU Board of Trustees during Wetherell's tenure.
"Carole and I have had a wonderful relationship with T.K. and Ginger for many years," Smith said. "They are among our closest friends, and it was a special privilege to marry them in 1988. A highlight for me was to serve as chairman of the Board of Trustees during part of his presidency of FSU, where he did many wonderful things for Florida State and the Tallahassee community. His passing leaves a big hole in our lives."