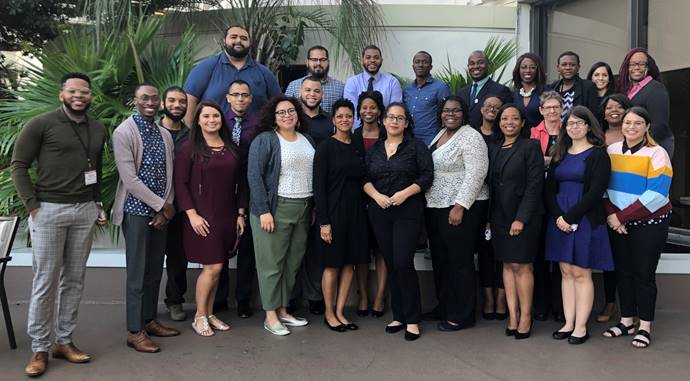 The motto of The Graduate School at Florida State University is "shine brighter at FSU" and Florida State faculty, staff and students shined in a major way during the 34th McKnight Fellows Annual Meeting in Tampa Nov. 3-4.
This year, three FSU faculty members received the William R. Jones Most Valuable Mentor Award, the highest honor given by the organization to mentors who are instrumental in meeting the mission of the organization. The award is named after the late William R. Jones, a former FSU faculty member and founding director of the university's Black Studies program.
Patricia Warren, associate professor of criminology and criminal justice, Tamara Bertrand Jones, associate professor of higher education, and Adrienne Stephenson, assistant dean of The Graduate School and director of the Office of Graduate Fellowships and Awards, all received the 2018 recognition after being nominated by current and former students of the McKnight program.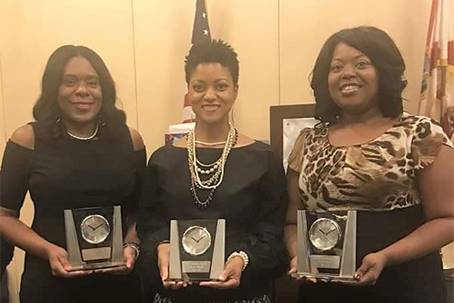 "It's exciting," Stephenson said. "Because, as faculty, as staff, as people who support the university, we don't do this for the acknowledgement. So, when you have someone who recognizes the work that you're doing, it's a really nice feeling."
The McKnight Fellows program, sponsored by the Florida Education Fund, aims to increase the pool of African-Americans and Hispanics with doctoral degrees, in order to address the underrepresentation of those minorities at the faculty level in institutions of higher education.
In addition to mentor awards, the annual meeting includes engaging panel discussions and plenary sessions, as well as celebrations that include the introduction of new fellows and the jacketing of recent graduates. Eleven FSU graduates received McKnight jackets signifying their successful matriculation through their doctoral program.
"This recognition of students, staff and faculty within the McKnight program is simply spectacular and so well deserved," said Mark Riley, dean of The Graduate School. "It demonstrates our continued commitment to diversity and creating opportunities for FSU's best and brightest graduate students."
Since 1984, the Florida Education Fund has grown from 20 to 1,280 fellows. Florida State University has been awarded 258 fellowships to date with 149 of those fellows having earned doctoral degrees. FSU currently has 47 matriculating doctoral and dissertation fellows.