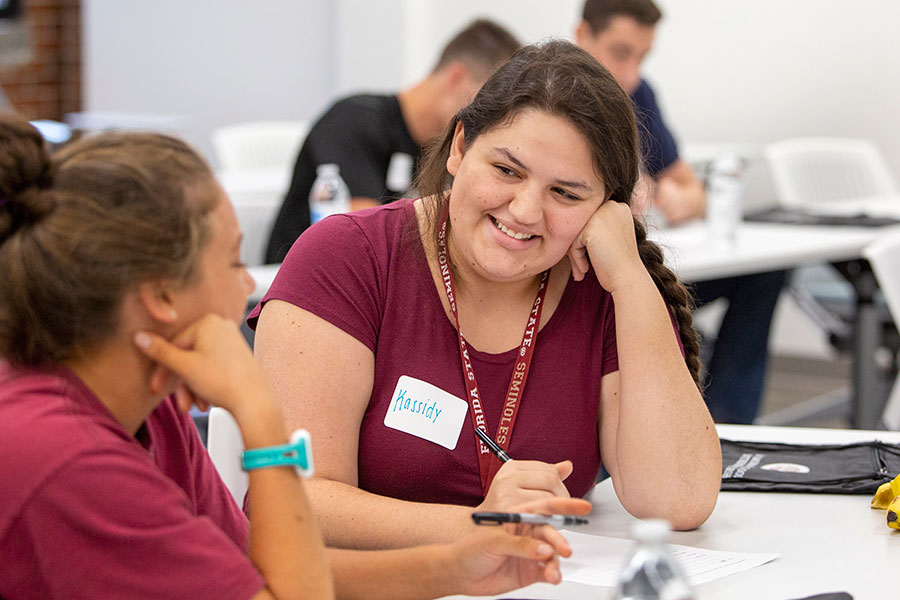 Fostering an entrepreneurial spirit across campus is one of Florida State University's top strategic goals. This fall, the university has taken its commitment to innovation one step further by offering a home for budding entrepreneurs with the opening of a new living-learning community.
The Entrepreneurship and Innovation Learning Community (EILC) is designed to immerse first-year students in entrepreneurship and innovation at FSU and expose them to the world of resources around campus and in Tallahassee.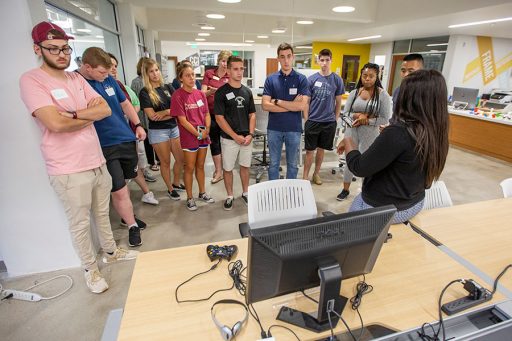 The idea to start the new community originated with the faculty and staff of FSU's Jim Moran School of Entrepreneurship, which admits a limited number of juniors each year.
"We are thrilled to be able to have a pipeline," said Susan Fiorito, director of the Jim Moran School of Entrepreneurship. "This is a wonderful opportunity for us to get students who are freshmen to think about their passion and to talk to other entrepreneurs about the variety of options that are available to them."
FSU's living-learning communities are a partnership between university housing and undergraduate studies. They provide environments for first-time-in-college students who are interested in a particular subject area to live together and take a deeper dive into the discipline.
The Entrepreneurship and Innovation Learning Community, located in Deviney Hall, is FSU's eighth living-learning community. The program received 127 applications for 36 openings. Students submitted essays along with other application materials to be considered.
"We have a really impressive group," said Wendy Plant, faculty director for the EILC. "A lot of the students started businesses when they were young. Mr. Moran was selling soda pop out of a wagon when he was 7 years old. I could tell some of them have that same sort of entrepreneurial spirit."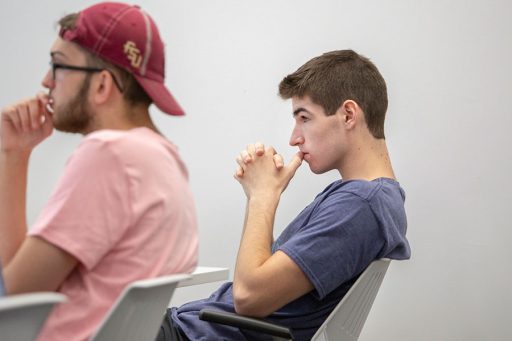 Jack Bly is a freshmanfrom Orlando. Before coming to Florida State, he started his own pressure washing business.
"Entrepreneurship is something I've been passionate about my whole life," Bly said. "Ever since I was a kid I've wanted to produce and make money by myself."
Bly said he was looking forward to learning new ways to help him progress as an entrepreneur and making worthwhile connections.
Jacksonville freshman Beatrice Davis also said she was excited to meet new people and establish valuable relationships. Davis, an accounting major, plans to run her own firm someday.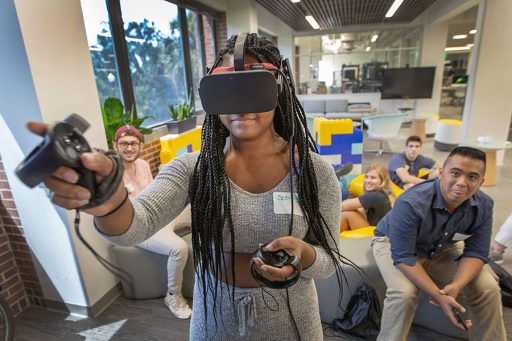 "Being a part of this community will expand my horizons," she said. "I look forward to all the opportunities FSU is opening for us. I'm also looking forward to building my leadership skills. I know it will expose me to some creative ideas that I can definitely use."
Plant will coordinate a colloquium for EILC residents and introduce them to the many resources at FSU, such as the Career Center and the university's new Innovation Hub.
During the fall semester, the cohort also will take a leadership course taught by faculty from the Center for Leadership and Social Change. The one-credit colloquium and the three-credit leadership course will satisfy graduation requirements even if a student chooses not to pursue a spot in the Jim Moran School.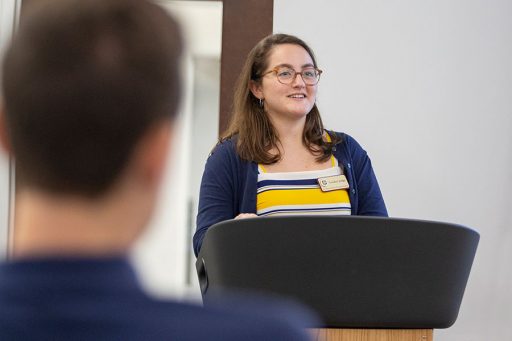 "We had to come up with a plan that would complement and enhance the student's experience, but not add additional credit hours," Plant said.
London Judge will serve as the graduate assistant for the EILC. She will help with colloquiums and hold office hours in the residence hall, where she can mentor and advise the students. She said while the resources FSU provides are essential, she hopes the students in the learning community will become resources for each other.
"I think it's imperative for students to be put out of their comfort zones and pushed to pursue their own ideas," Judge said. "We are hoping that this group also will push one another and form partnerships of their own. I think it's something really special that we're creating."
For more information on the Entrepreneurship and Innovation Learning Community, visit http://jimmoranschool.fsu.edu/academics/eilc/.